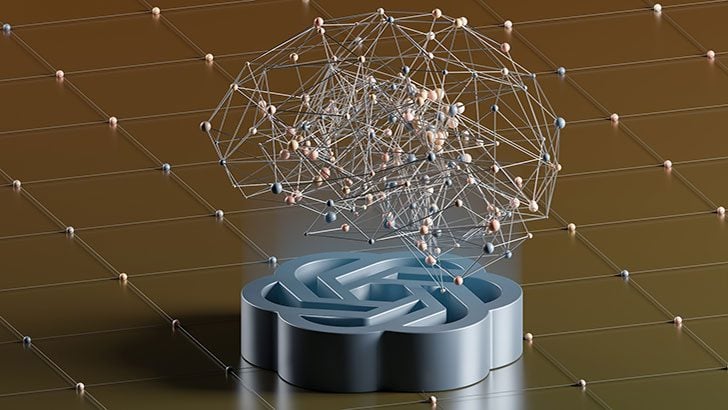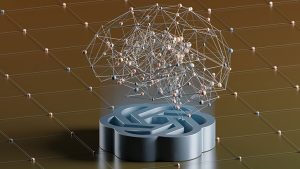 In an effort to promote accountability, many companies across industries are now required to regularly report on the social and environmental risks they face, based on varying legislations by countries. An annual report should also include how their activities impact people and the global ecosystem. Implementing such ESG regulations, including the Corporate Sustainability Reporting Directive (CSRD) or Taskforce on Climate-related Financial Disclosures (TCFD), ensures a culture of transparency around non-financial performance among investors, policymakers, and other stakeholders. Companies that neglect to comply with these regulations risk financial penalties or administrative sanctions, emphasizing the importance of upholding these reporting standards.
In addition to the increasing regulatory risk that comes with failures to properly address ESG mandates, businesses risk serious reputational harm if they are seen as part of the problem rather than part of the solution. As such, more than 50,000 EU companies have been moving quickly to transform their internal operations to align with public and regulatory expectations. According to recent data, more than 10,000 non-EU companies will be subject to the EU sustainability rules.
Large enterprises work with a wide ecosystem of suppliers, customers, and partners. When it comes to ESG, these third parties can be assets. However, they can also quickly become liabilities if not managed through the lifecycle of the relationship. For example, if a company unknowingly works with a bad actor or a supplier is connected with unethical labor practices.
For this reason, any ESG program is incomplete without a firm understanding of whom a company is doing business with and on what terms. To formulate this understanding, businesses need emerging technology to help ensure compliance and mitigate risk.
Make Contracts Part of the ESG Equation
Contracts are foundational to commerce. They define whom you buy from, whom you sell to, and the rules governing those transactions. Executives seem to be generally aligned on the role contracts can play in achieving their ESG goals. According to a survey by Economist Impact, commissioned by Icertis, 70% of executives said they view contract language as an effective tool to enforce ESG standards and commitments.
That said, when it came to whether companies were leveraging their contracts for ESG efforts, the data told a different story. Only 30% of organisations are actively embedding ESG language into their contracts, according to the survey.
Why the disconnect? Part of the problem stems from traditional contract management. Documents are often manually stored in PDF format across various systems (or, in some cases, email inboxes).
If a manufacturing company is subject to CSRD regulation and aims to reduce Scope 3 emissions, it can do so by including a clause in every supplier contract that requires them to disclose their climate exposure and ESG efforts. Without the digitization and centralized management of contract templates or clause libraries, ensuring consistent and accurate inclusion of vital compliance language across agreements becomes exceedingly challenging for the company. As a result, this makes it difficult to fulfill commitments and realize obligations after contracts are signed.
The complexity of ESG regulations, limited visibility and transparency, and lack of standardization can be challenging for large-scale enterprises aiming to prioritize sustainability and meet new regulations while managing thousands of contracts. In fact, a recent World Commerce & Contracting report estimated that poor contract management could cost companies nearly 9% of their bottom line, and the cost of mismanagement is likely even higher in today's economy.
Additionally, the study revealed that contract data is distributed across a staggering 24 different technology systems within a large enterprise. If contracts are scattered across departments, aren't properly stored, or are not up-to-date, businesses may be unable to report the necessary information mandated by law, resulting in penalties.
How AI Can Help
A decade ago, contract lifecycle management (CLM) was little more than a repository of scanned documents. Today, businesses are looking to emerging technologies to track their supply chain partners' environmental impact and how to reduce their climate footprint. A recent study found that 43% of UK CEOs are investing in technology to support their ESG efforts. Emerging technologies like AI present an opportunity to turn critical business information in these static documents into critical business outcomes in the context of ESG.
AI technology provides the visibility and agility necessary for enterprises to address ESG regulations across various geographies. For example, AI applied to supplier contracts across regions can automatically determine whether Scope 3 emission clauses are included and realized. When AI is applied to the wealth of untapped data within contracts, businesses can increase revenue, reduce costs, improve compliance, and eliminate risk.
By structuring and connecting contract data across the enterprise and applying AI, businesses ensure the intent of every commercial relationship is correctly captured and fully realized. This provides finance and procurement teams the visibility they need to ensure that complex ESG commitments are met throughout their supply chain.
For example, with pre-signature workflows, companies can leverage pre-approved templates, dynamic clause libraries and automation to ensure ESG language makes it into all necessary agreements. With the contracts and the contracting process digitised, AI can automatically analyse both new and legacy contracts to surface insights. These insights can help companies quickly understand the ongoing ESG obligations and commitments in their agreements.
Conclusion
The CSRD and other ESG regulations have highlighted the importance and need for businesses to create and enforce ESG commitments. Without considering the impact of third-party relationships, businesses cannot see the full picture.
EU-based companies and those listed on the EU-regulated markets are mandated to meet the CSRD guidelines, disclosing their climate-related risks and opportunities. Contract intelligence can serve as a catalyst for better operational control, paying dividends across operations. As ESG pressures increase in the coming years, digitally transforming contracts enables organizations to prepare for whatever comes next.
---
With unmatched technology and category-defining innovation, Icertis pushes the boundaries of what's possible with contract lifecycle management (CLM). The AI-powered, analyst-validated Icertis Contract Intelligence (ICI) platform turns contracts from static documents into strategic advantage by structuring and connecting the critical contract information that defines how an organization runs. Today, the world's most iconic brands and disruptive innovators trust Icertis to fully realize the intent of their combined 10 million+ contracts worth more than $1 trillion, in 40+ languages and 90+ countries.