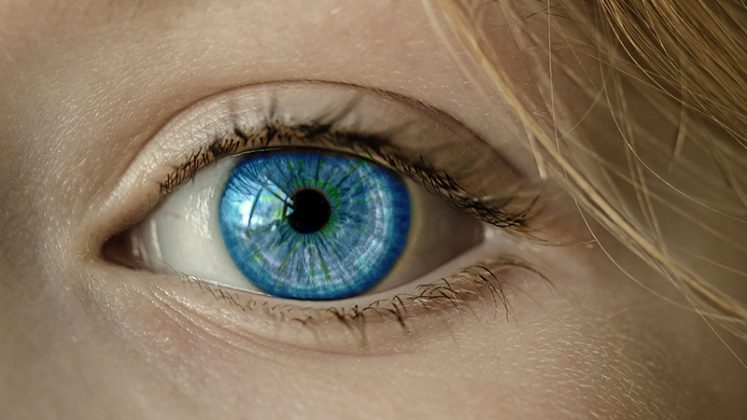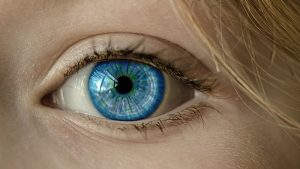 Several studies and research articles were published last week. Cross-Border Commerce Europe ranked the 16 strongest cross-border eCommerce countries in Europe. The UK fell dramatically in the index. Mulesoft noted that automation is on the rise within organisations. Other reports noted below include Action1, Billtrust, Ceridian, PDI, SD Worx and Yooz.
Action1
A survey by Action1 has found that 23% of SMBs are looking to leave their MSP over IT service quality issues. The 2022 SMB, IT Security Needs Report, is based on a survey of 750 SMBs and looks at the cybersecurity challenges and their relationships with MSPs.
96% of SMBs outsource at least some of their IT security to MSPs
48% of respondents complained about performance issues with devices
33% of respondents complained about outages or unplanned system reboots
CyberSecurity is an issue.
63% of respondents think their SMB is at less cyber risk than large enterprises
81% of the SMBs surveyed experienced at least one security incident during the preceding 12 months
Alex Vovk, CEO and Co-Founder of Action1, noted: "The severity of the cybersecurity landscape and lack of SMB preparedness represent a big opportunity for MSPs. To seize it, they need to provide all the services SMBs need, faster and at higher quality, by using modern technologies that enable them to automate their IT routines; perform key tasks like patch management without interrupting the client's business processes; and manage client endpoints effectively to ensure both performance and security."
Billtrust
A study by Paradoxes Inc, sponsored by Billtrust, revealed the differences between current and future CFOs. The future CFO is a leader who is more comfortable with data, technology and cross-disciplinary collaboration in areas that are typically considered out of the purview of finance, such as customer satisfaction.
Steve Reynolds, who led the research effort at Paradoxes, Inc, commented: "We find that the cohort of nearly 7.9 million CFO aspirants have a horizontal mindset and see data and technology as the key to innovation. Their instincts are to seek consensus and work in greater collaboration with other business units."
Key findings included:
89% of respondents agree that future finance leaders will need to understand how data moves and is used across the firm
33% of future CFOs, compared to 46% of current CFOs, report that their infrastructure is "very" modernized
47% of future CFOs chose "customer satisfaction," trailing only behind "financial reporting/forecasting."
61% of future CFOs cite "digitizing invoices" as an example of progress toward modernized digital infrastructure, vs just 38% of current CFOs.
70% of next-generation CFOs believe that data and analytics are paramount to the future CFO role
Steve Pinado, President of Billtrust, commented: "Clearly, a new generation of financial leaders are rethinking the roles that CFOs play in the enterprise. As these digital-savvy professionals ascend into key leadership roles, they will be faced with challenges that look markedly different from the ones their predecessors faced.
"Fortunately, our research suggests that their understanding of data, teamwork and a commitment to the customer will position them to rise to the occasion and serve as a critical piece of their organizations' overall success."
Ceridian
A new survey of North American employees by Ceridian found that 83% wish their employer offered non-health benefits, such as on-demand pay and flexible work arrangements. If offered, 82% would become more loyal to their employers. 54% of workers have had personal cash flow problems over the last six months. 82% expect employers to play a role in supporting them in the future, presumably through flexible pay.
Seth Ross, General Manager, Dayforce Wallet and Consumer Services, Ceridian, commented: "Gone are the days when basic health insurance, paid time off, and retirement plans were good enough to attract people to the workforce.
"As we enter the third year of the pandemic, it's clear that many North Americans, especially the younger population, want employers to support their financial well-being. The market is demanding that employers step up and begin offering modern benefits like on-demand pay to meet the needs of their workforce."
The survey seems to advocate a more flexible approach for business. One that Dayforce Wallet delivers. One customer already sees benefits.
Casey Enevoldsen, Vice President of Employee Experience, Lunds & Byerlys, commented: "We began offering Dayforce Wallet to give our team members an additional tool to manage their day-to-day finances, and the feedback has been overwhelmingly positive. Not only that, but by giving our team members the flexibility to get paid after each shift, we have gained a significant competitive edge against other employers in the market."
PDI
PDI has published the 2022 Business of Sustainability Index. Despite high inflation, 66% of Americans and 80% of young Americans (ages 18-34) are willing to pay more for sustainable products versus less sustainable competitors. 78% of Americans say they don't know how to identify environmentally friendly companies, despite wanting to buy from them.
The respondents also highlighted how they expect to find out if a company is environmentally friendly:
50% agree that clear language on products is important
46% say third-party or independent source confirmation is important
72% use labels or third-party certifications on the product's packaging to confirm if it's environmentally friendly
Pete Davis, CEO and Co-Founder of GreenPrint, a PDI company, commented, "Americans are very clear—they want sustainable solutions and are willing to pay more for them if only they knew how to find them. We are in the midst of a significant acceleration in public demand for sustainability, and companies that do not meet that demand will quickly fall behind their competitors, especially with young Americans."
The report looks at the sentimentality of buying in an environmentally friendly way. It looks at attitudes to purchasing fuel, credit card usage and loyalty.
SDWorx
New research by SD Worx in conjunction with iVox has looked at UK employees and holidays. The findings were compared to other European countries where SD Worx conducted the research. Key findings from the report include:
43% of UK employees would take unpaid leave to get more time off, the second-highest after Sweden
During holidays 32% of UK employees check their work while they should be offline
Brits think they need 8.5 days off on average to recharge batteries, the least in Europe
34% of Brits prefer to take time off during the same period each year.
UK employees book time off around 27 days in advance – compared to Germany (75 days), Spain (61 days) and the Netherlands (55 days)
Colette Philp UK HR Country Lead at SD Worx commented: "People work to live, not live to work, and that's why it's so important businesses create a culture where personal time and annual leave is respected, and team members are encouraged to completely disconnect.
"This type of culture shows a company prioritises individual wellbeing, and it can help prevent staff burnout in the lead up to a break and limit any anxious feeling about returning to work after. Instead, it helps team members ensure they take essential time off to re-set, and that they come back refreshed, re-energised, and ultimately more productive."
Workiva
Workiva has published the results of a global survey that looks at the readiness of organisations to meet their environmental, social, and governance (ESG) goals and regulatory reporting mandates. Based on 1,300 respondents its found that only 58% have begun to formally report about ESG. 14% have not released a formal report.
Reporting is handled by a multitude of different departments and only in 35% is it led by a the ESG/Chief Sustainability Officer. The report highlights that environmental reporting will be more important in the coming months with 43% of the budget allocated to it against 29% to Social and 28% across governance.
Mandi McReynolds, Head of Global ESG at Workiva noted: "Stakeholders are calling for more detailed and uniform data related to ESG. With the recent Sustainable Finance Disclosure Regulation (SFDR) directive in Europe, the ESG disclosure rule proposed by the SEC in the U.S., and the Singapore Exchange's recommended 27 core ESG metrics, the ESG reporting environment is becoming more complex for organizations. In particular, we are seeing companies grapple with how to accurately meet these required disclosures around the 'E' in ESG to report GHG emissions with carbon level accounting data."
Organisations understand the importance of technology in assisting with reporting and the benefits of reporting on ESG are highlighted.
Yooz
Yooz published "The State of Automation in Finance 2022". This is the second time the company has published the report. It highlights the top priorities and challenges for AP and finance. It also looks at the state of automation for Accounts payable functions.
Key challenges include training staff and change management, with 37% of finance professionals struggling to get to grips with the software. Other challenges include:
Hiring talent – 40%
Training and software adoption – 37%
Financial Reporting – 30%
Costs of adopting new software – 30%
Lack of information and understanding about MTD – 24%
Just 17% of UK businesses are fully prepared for electronic invoicing, with a whopping 68% almost ready or with plans in progress. In the US, 73% of US Finance Leaders are concerned about issues surrounding the hiring of new talent in 2022 and 50% about strengthening cyber security practices in Finance and Accounting technology.
Laurent Charpentier, CEO at Yooz, commented: "Although it's natural that there would be a few teething problems with companies making the switch to Making Tax Digital, it's clear that there are plenty of hurdles still to overcome.
"There's widespread acknowledgement that Making Tax Digital is the right approach for the future, but it seems the pace of change has left many wondering what they have to do to not just remain compliant, but remain in business. They say tax doesn't have to be taxing, but it seems many within the business would agree entirely with that statement."