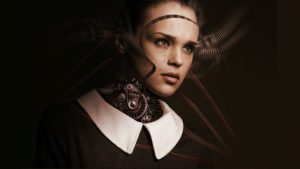 Sage has published the latest edition of its annual Close the Books Survey. The report, at 22 pages long, looks at the state of the financial close process. The findings highlight that there is increasing pressure from businesses to speed up their close process, 93% of finance leaders feel under pressure to do so. That pressure is also having an impact, with 85% of organisations using cloud-based or hybrid accounting solutions, a 50% increase from the previous survey.
The report is divided into three sections, topped and tailed with an executive summary, conclusion and details of the survey methodology. The three sections, which are more of a marketing message from Sage Intacct, are:
Save time and reduce month-end stress through automation
Increase the speed and accuracy of your close with artificial intelligence
Invest in a faster close
The report is based on a survey of more than 1,400 finance leaders from North America across 60 industry sectors. However, 19.8% were from non-profit, 13.8% from construction and real estate and 10.7% from the healthcare and technology sectors.
Aziz Benmalek, President, Sage North America, commented: "It's important for accounting software vendors to help businesses streamline processes and knock down the barriers to their success. Sage continues to embed advanced functionality, such as AI and Machine Learning, into our solutions to increase automation, drive efficiency, and free up finance teams to spend more time adapting to change. The less time businesses spend closing the books, the more time they have available to analyze the results and make strategic decisions to drive growth."
Automation
With the pressure to decrease the time spent on manual tasks such as period close, it was no surprise that more than 60% agree or strongly agree that automation of the tasks involved can save time. Those tasks, in order of importance, included:
Templates for recurring and reversing journal entries
Closed checklists to track monthly closed activities
Prebuilt dashboards and month-end reports
Auto-matching/creation of banking transactions
Seamless data integration with external systems
These are all features that Sage Intacct includes. In addition, with its ability to deliver a continuous close during each period, it also means that the work at month-end is minimized. Sage also found that larger companies automate 40% more than smaller ones and can close the books 15% faster on average despite the increase in volume and complexity. With that additional time, finance teams are finding 22% more time to analyse data and provide insights to their business. There is still room for improvement, though, with finance teams still spending 2/3 of their time on manual journals and spreadsheets.
Sage Intacct customers see a difference. Jennifer Loving, CFO, Woodfin Heating, Inc, commented: "Thanks to Sage Intacct's powerful workflows, we're 60% more productive overall, and as a result we've been able to shift 25% of the energy that we spent on bookkeeping and data entry into more strategic projects, like supporting the business with analytics or adopting new accounting best practices."
AI and Technology
Sage Intacct continues to build its AI capabilities that take automation to the next level. Anomaly detection and AI-driven automation can further decrease the time spent on period close. AI and technology are the driving force behind reducing the time spent on period ends. However, it is not the only method. 33% of organisations are still adding headcount. The big question not answered in this quantitative survey is whether they are doing so in addition to investment in automation and technology or instead of it?
Enterprise Times: What does this mean?
Is this the last time Sage Intacct will run this survey? The results show that cloud adoption has already occurred. Historically, it was something that might happen. There are laggards, but the report does little to highlight why these still exist. The pressure to decrease period close will likely drive automation over the next year. Will Sage iterate the survey to surface deeper insights into close management, benefits, risks and challenges? Or will it have a more qualitative approach? Sage Intacct is evolving its messaging, it used to differentiate itself as a Cloud accounting solution, and now it does so based on its maturing AI capabilities.
One challenge for finance leaders is the number of options available to them for automation. These include ERP solutions such as Sage Intacct to close management partner solutions such as FloQast and even RPA tools. While this survey has some interesting highlights and information, such as the tasks organisations should consider automating, it feels like the current question set has a diminishing return on value for the reader.