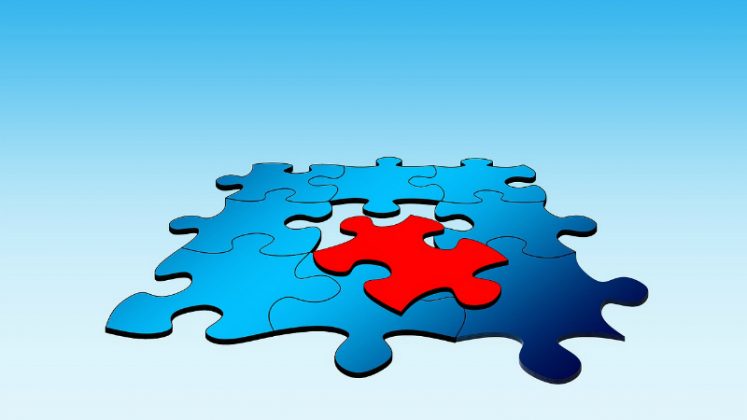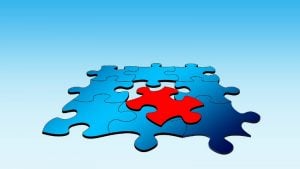 Agiloft has unveiled a new integration hub powered by the Workato IPaaS platform. This ensures that customers using its Connect experience platform can now integrate most of their operational systems into the Agiloft CLM solution. Contracts rarely live in isolation.
The ability to connect to other solutions and data sources meets the second biggest challenge that CLM users face, the lack of integration. The top challenge was value for money.
CLM Futurist and Agiloft Chief Product Officer Andy Wishart commented: "We could not be more excited to meet that market demand with our enhanced capability to easily let data sluice throughout organizations where it can truly help the businesses grow. With Agiloft, customers can be confident they are choosing the most integrated CLM on the market."
In embedding the Workato platform, Agiloft has access to over 1000 connectors to SaaS applications and on-prem databases. These are supported by more than 500,000 recipes created using its low-code workflow solution.
It will enable Agiloft to integrate its CLM platform seamlessly into every part of the business providing automation offering the promise of digital transformation for business and legal operations around contracts. The announcement comes after extensive beta testing by the community.
Wishart commented: "The legal tech space is white hot because we've reached a CLM tipping point as enterprises worldwide have realized the power of CLM to drive an average revenue increase of 9.2% a year–increasingly critical in the face of a slowing global economy.
"However, the key to truly unlocking the power of CLM is the integration with other systems. Our newly enhanced Connected Experience Platform sets a new bar in the market in its ability to deliver industry-leading manageability, data flow, and connection with corporate governance systems."
People wishing to learn more about the new solution can register for a webinar on Tuesday, June 28th at 11:00 am PDT. The webinar will explain more about the integration hub and the summer 22 release.
Building the three strategic pillars
With this release, Wishart has also highlighted how this new hub delivers against the three pillars of its integration strategy.
Work where employees work: 
Contracts touch every business function, whether legal, procurement, sales, marketing or other. The integration hub will enable employees to manage contract workflows within the applications they use, whether collaboration, CRM, ERP or Agiloft CLM. The integration hub's automation tools increase efficiency and ensures that users do not need to access multiple applications to complete their contract-related tasks.
Data where users need it:
Contracts contain data that is often sourced from other applications outside of the CLM. That could be sales information from a CPQ or CRM solution and employee information from the HCM solution.
With the integration hub, Agiloft can now extract data from the different systems of record using automated workflows that eliminate manual work, thereby increasing efficiency and reducing errors. The integration hub also allows organisations to identify and experiment with other data flows across the business. For example, with service and customer success.
Integrate with centralized integration platforms to ensure strong governance
The third pillar of the strategy is governance. Workato contains strong governance tools that are now part of Agiloft. It means that administrators can identify the data flows within their organisation to pinpoint where issues occur. This oversight is far better than using the manual systems that might have been in place previously.
Gautham Viswanathan, co-founder and CPO at Workato, commented: "We're excited about Agiloft's seamless integration into their UI–which puts them at the forefront of the CLM software industry.
"Agiloft is pushing the boundaries of what it means to integrate automation practices into the new Integration Hub powered by Workato. By making it easy for users to send their contract data to more than 400 applications without having to toggle between interfaces, Agiloft is creating a more efficient and seamless future through automation."
Enterprise Times: What does this mean?
This is a huge step forward by Agiloft. It will enable it to slot into the software architecture of large enterprises with greater ease. Using Workato also ensures that it will not have to spend the development dollars on building all the integrations clients require.
The Workato platform also enables enterprises to build their recipes to extend integrations with Agiloft further. Those who already use Workato can also use the IPaaS solution to integrate between their other solutions.
The integration hub does not mean that Agiloft will now continue to develop one-to-one integrations such as those it announced in November 2021 to Microsoft Teams, Microsoft Dynamics CRM Salesforce, and Tableau.
These enable more bespoke and tighter integrations than Workato allows, notably the Teams integration. There is still no word on the upcoming integration with Slack. However, now this work is done, will that follow later in the year?
While Agiloft is the first CLM application to embed Workato, other CLM solutions such as Cobblestone, Conga Contracts and Icertis also have connectors.
Will Workato be able to persuade any other CLM vendor to leverage its IPaaS solution? Regardless this is a positive announcement for Workato as well. It will open up access to a wider range of enterprise customers, who might start with the Agiloft embedded hub and then extend to the wider IPaaS platform.