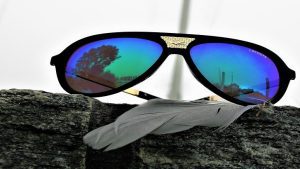 Retail and eCommerce highlights this week include: Global clothing brand Lacoste automates processes and measures efficiency with Pipefy. Direct-to-Consumer Blender Brand BlendJet taking advantage of Rokt's Shopify App to drive additional revenue and relevancy.
SellersCommerce leads the automation bandwagon in B2B eCommerce industry with a lightweight PIM & Sales Enablement Solutions for manufacturers. Cegid announces the acquisition of UK company StorIQ. The enterprise eCommerce platform, Znode, announces a partnership with the software development and consulting firm, Enterprise64
Lacoste selects Pipefy to automate and manage complex eCommerce workflows
Pipefy, the low-code business process automation platform that supports "doers" to build automated workflows, was selected by Lacoste to solve customer payment complexities in its eCommerce division in Brazil. The Pipefy platform empowers Lacoste accounts payable and customer service teams to simplify complexities. It also provides complete process visibility and the ability to measure efficiency.
Lacoste is a high-end apparel company with a global retail presence and a commitment to customer service. Before Pipefy, processing refunds required several manual steps that were difficult to track. Using Pipefy, Lacoste was able to accelerate this workflow and easily track the status of reimbursement requests. The solution also collects key metrics around team efficiency.
Rokt Partners with BlendJet to unlock new eCommerce revenue opportunities during checkout
Rokt, an eCommerce technology using machine learning to transact more relevant to each shopper, announced its partnership with BlendJet. The brand is using Rokt's eCommerce Shopify app to unlock new revenues and personalise the online shopping experience. This is done by presenting highly relevant offers to each shopper at the moment their purchase is confirmed.
Rokt helps merchants tap additional revenues, acquire customers at scale and deepen relationships with existing ones by using machine learning. The solution presents highly relevant offers to each shopper in the final stages of an eCommerce transaction. The solution indicates when they are most likely to convert.
Merchants selling on Shopify can now install Rokt's eCommerce app for free and go live within minutes. Retailers can generate incremental revenues on their confirmation pages while ensuring their ecommerce experience is tailored to each individual customer.
With intelligence powered by 5 billion transactions across hundreds of leading eCommerce businesses. Rokt's exclusive, closed marketplace allows brands to create a seamless customer experience while also controlling the types of offers eligible. These offers can then be displayed to their customers.
Businesses partnering with Rokt have been able to unlock additional profit upwards of $.30 per transaction by tailoring high-performing, relevant experiences to each individual, from cart to confirmation.
SellersCommerce launches new eCommerce products for retailers
SellersCommerce, the Illinois-based leading SaaS eCommerce platform, has launched two major products that will support the company's new product journey. The company revealed its decision to pivot towards a 360-degree B2B headless eCommerce platform by 2023, is well on its way to becoming reality.
Over the past couple of years, the industry has witnessed a progressive increase in the adoption of Production Information Management systems to streamline online sales and automate hundreds of manual processes to speed up overall operations. However, adopting and implementing a full-scale PIM can put small businesses under sheer financial duress. Therefore, to level the playing ground and bring PIM within everyone's reach, SellersCommerce launched Catalog Manager targeted at retailers.
It sources the product information from 130+ manufacturers, scrubs data automatically, and pushes it to eCommerce stores of subscribing retailers. All retailers have to do is subscribe for catalogue updates to their choice of suppliers. It automatically receives the latest product information to feature on their online stores. This spares them the hassles and costs of maintaining an in-house catalogue team to clean, messy supplier catalogues to make them eCommerce friendly.
On the other hand, LineSheets Pro supports SellersCommerce's vision to be a headless eCommerce platform. It is an industry-agnostic solution. It is aimed at empowering sales reps to attain faster closures.
It's an easy-to-use digital line sheet-making software with a host of design tools. The tools allows users to create stunning line sheets and lookbooks on the fly without zero design skills. One can drag & drop products, choose a design template and fill in the latest product info to create a line sheet ready in minutes. It can be shared with prospects as PDFs or web links and start collecting orders and payments thus boosting sales.
LineSheets Pro also syncs with eCommerce and inventory, helping businesses track and monitor every single conversion.
Cegid announces the acquisition of UK company StorIQ
Cegid, a leading provider of cloud business management solutions for finance (treasury, tax, ERP), human resources (payroll, talent management), CPAs, retail and entrepreneurial sectors announces the acquisition of StorIQ, a London-based company founded in 2015. The StorIQ in-store activity management platform is a valuable addition to Cegid's retail portfolio, thereby bolstering its position as leader in retail POS solutions in France and worldwide.
StorIQ is particularly suitable for retailers with between 50 and 2,000 stores and already boasts around fifty clients including top brands such as Hugo Boss, Clarks, Douglas, Marks & Spencer International, Mountain Warehouse and Nespresso, some of which have deployed its solutions across the globe. StorIQ currently supports over 11,000 stores in more than 50 countries.
1,000 retailers run Cegid retail solutions in 75 countries (i.e. 75,000 connected stores). Cegid is helping speciality retailers and luxury brands transition to digital so as to better manage their omnichannel retail business. The Cegid Retail unified commerce platform makes it possible to deliver an outstanding tailor-made shopping experience in stores worldwide. Thanks to StorIQ, the platform will now be able to cover all aspects of POS management.
StorIQ is an innovative solution built for retail, and this acquisition cements Cegid's expertise in all aspects of store operations. It further consolidates its international footprint. In addition, by improving employee experience in specialist retail, Cegid is securing its leadership in talent management. StorIQ co-founder and Managing Director Amy Bastow and all the company staff will be joining the Cegid Retail Business Unit headed by Nathalie Echinard.
Znode announces new partnership with Enterprise64
The enterprise eCommerce platform, Znode has announced a partnership with the software development and consulting firm, Enterprise64. Znode is a headless, API-first platform built for multi-channel, B2B ecommerce. Enterprise64 has 15+ years of experience supporting a variety of businesses with high-quality eCommerce implementation and consulting services. Enterprise64 has been recognised as a top software developer by Web Dev, Clutch, and GoodFirms.