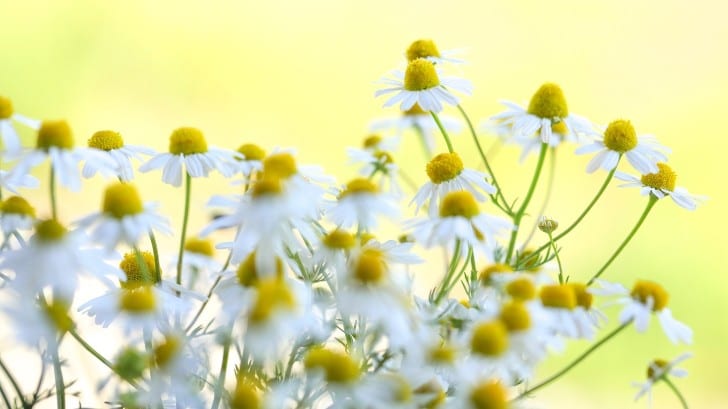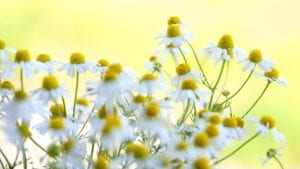 As summer approaches, the news coming out in the ERP seems to lighten. Two customer stories of note were covered last week. Kaleida Health extended its partnership with Infor to extend its use of the Infor platform and integrate its core systems. Nowy Styl, a polish furniture company, selected IFS Cloud to help drive growth.
Pick of the week
Oracle unveiled Q4 and full-year results for Fiscal 2022. Q4 revenue was $11.8 billion, up 5% in USD. Full-year revenues were also up 5% to $42.4 billion. Oracle CEO Safra Catz said: "We continued to improve our top-line results again this quarter with total revenue growing 10% in constant currency.
These consistent increases in our quarterly revenue growth rate typically have been driven by our market-leading Fusion and NetSuite cloud applications. But this Q4, we also experienced a major increase in demand in our infrastructure cloud business—which grew 39% in constant currency.
"We believe that this revenue growth spike indicates that our infrastructure business has now entered a hyper-growth phase. Couple a high growth rate in our cloud infrastructure business with the newly acquired Cerner applications business—and Oracle finds itself in position to deliver stellar revenue growth over the next several quarters."
With the clearance of the Cerner deal recently, Larry Ellison, founder, Chairman and CTO, commented: "Cerner and Oracle together have all the technologies required to provide healthcare professionals with better information—and better information will fundamentally transform healthcare.
"Better information will lead to better patient outcomes, better public health policy, lower overall healthcare costs, and a better quality of life—not just in rich countries—but throughout the world. During the pandemic, an award-winning Oracle cloud system called v-safeSM collected over 150 million patient records in the United States. An Oracle cloud system also managed vaccine programs in Ghana, Tasmania and dozens of other states and countries.
"We partnered with the University of Oxford to develop and deploy the Global Pathogen Analysis System (GPAS) that identified variants of the COVID-19 virus wherever and whenever they first appeared. A few weeks ago, we turned on a system to help researchers study a promising new HIV vaccine.
"There are so many opportunities to use information technology to improve healthcare and save lives. We made a good beginning during the pandemic—and we fully comprehend the importance of what remains to be done."
Acquisitions
Vista has divested its 2,000-strong IT Consulting business to CVC Capital Partners Fund VIII. Carsten Boje Møller, will assume the role of CEO in the new company. Terms were not disclosed, but this will give Vista further funds for acquisitions. Those acquisitions continue. Visma acquired ZilliZ, a fast-growing Dutch service provider offering an integrated electronic client file, including an administration system for small-scale care providers and partnerships.
Appointments
CAI has appointed Ed Stone as Chief Customer Officer and head of its Food and Beverage division.
Business
Deltek has announced that registration has opened for its annual customer conference, Deltek ProjectCon, between November 15-18, 2022. It is being held in person at the Gaylord Opryland Resort & Convention Center.
simPRO announced a philanthropic partnership with MATES in Construction, a suicide awareness, prevention and support program serving Australia's and New Zealand's construction industry.
simPRO and Honeywell have partnered to provide clients with 24/7 visibility and access to fire asset data. simPRO and Honeywell Connected Life Safety Services (CLSS) now integrate to automate key defect quoting workflows to help fire protection businesses improve efficiency, compliance and customer service.
Customer
Megafrio, a food distribution company in Chile, has deployed Infor WMS for warehouse management. The solution was sold and implemented by Cerca Technology, an Infor channel partner in Latin America.
Texels brewery, along with implementation partner, Quistor FoodQloud, has deployed NetSuite with Crafted ERP. The company now has brewery-wide visibility, agility and scalability, future-proofing this craft brewery with its traditions and product integrity intact.
NetSuite also revealed how MPOWERD had powered its business using NetSuite, replacing Salesforce and rejecting SAP in the process.
Komax, the Chilean-based retail group, has chosen the Oracle Retail suite of services deployed on Oracle Cloud Infrastructure (OCI). It has partnered with SkillNet to complete the project. NYC-inspired street food chain, Bastard Burgers has chosen Oracle MICROS Simphony Cloud Point-of-Sale (POS) to support its rapid, international growth.
Product
QAD DynaSys has released (Digital Supply Chain Planning) DSCP 2022. DSCP 2022 includes a new advanced planner experience with intuitive homepages. It offers a single control tower that informs, warns and suggests action to the planners. QAD has also simplified and streamlined the process for customers to deploy the solution reducing time to value.