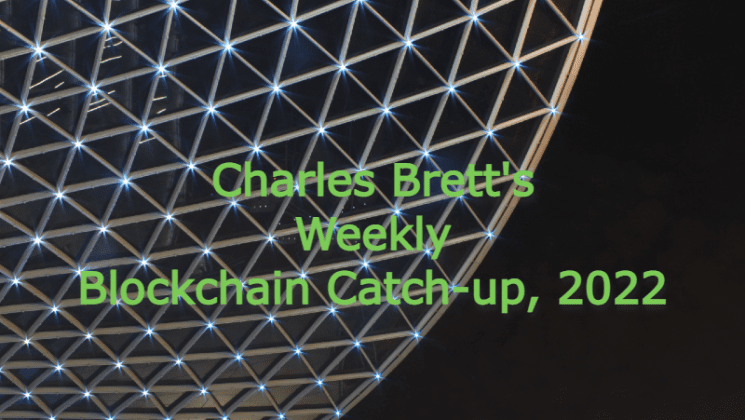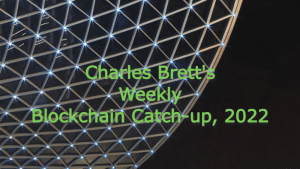 This is Charles Brett's start-of-the-week Enterprise Times 'blockchain catch-up' 2022-Week 22. Necessarily it is idiosyncratic and selective.
It is not intended to be comprehensive but does seek to highlight 'Quick Takes' on specific developments as well interesting pieces to read, a listing of some (not all) announcements/press releases and pointers to upcoming events.
(Please note that the Blockchain Catch-up-Week 23 will combine with that for Week 24 and appear at the start of the week commencing June 20th.)
Quick Takes – Charles Brett's Blockchain Catch-up 2022-Week 22
MAS partners with JP Morgan, DBS Bank and  Marketnode to pilot use cases in digital assets 
The Monetary Authority of Singapore (MAS) announced today the commencement of Project Guardian, a collaborative initiative with the financial industry that seeks to explore the economic potential and value-adding use cases of asset tokenisation. The first industry pilot under Project Guardian will explore potential DeFi applications in wholesale funding markets.
The pilot, led by DBS Bank Ltd, JP Morgan and Marketnode, involves the creation of a permissioned liquidity pool comprising tokenised bonds and deposits. The pilot aims to carry out secured borrowing and lending on a public blockchain-based network through the execution of smart contracts.
Quick Take: the MAS has been leading the way (see Project Ubin) regarding blockchain and its regulation and implementation. Similarly, JP Morgan has its 'fingers' in many 'blockchain pies'. Project Guardian is looking to develop (and pilot) use cases in four main areas:
open, interoperable networks
trust anchors
asset tokenisation
institutional grade DeFi protocols.
For more detail, see the announcement here.
7 pieces to read – Charles Brett's Blockchain Catch-up 2022-Week 22
Selected announcements/press releases/opinions – Charles Brett's Blockchain Catch-up 2022-Week 22
Selected upcoming events
Using blockchain to resolve supply chain challenges (SIMBA Chain, 8th June, 2022 at 1500EST/2000BST/2100CEST)
EEMA 35th Annual Conference to focus on securing identity and its business (8th-9th June, 2022)
Consensus 2022 (9th-12th June 2022)
Festival for the decentralised world (9th-12th June, 2022).