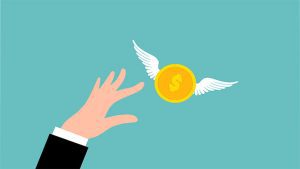 Most firms have difficulty recognising a spend culture as an issue until an unusually high amount shows on the expense sheet. Unfortunately, this frequently results in procurement teams making impulsive decisions. They might cut down supplies of required materials instead of identifying and controlling maverick spending.
The term "spend culture" refers to all elements determining how a business allocates cash and resources. The goal of spend culture is to concentrate on why and what you're spending.
Here is why spend optimisation is important and how your business can adopt an effective spend culture to limit your expenses:
Spend Analysis
By taking a close look at your expenditure, you can identify trends and patterns that otherwise may get neglected. In simple words, spend Analysis includes collecting data from various sources and examining it in detail. Spend Analysis makes you look at the "who, what, why, when, and how" of your company's spending.
When done correctly, it improves the visibility and knowledge of a company's spending. This is also an excellent method to look back on your previous spending and find ways to save money in the future. It allows you to set a baseline for measuring improvements in current corporate spending and identifying areas where spending may be deteriorating.
Understanding how your organisation spends money globally allows you to make more informed and cost-effective purchase decisions. The more you understand where your money is going and why, you can effectively decide where to cut resources and re-allocate them.
Audit and Identify Existing Process Gaps
To develop an effective solution to any problem, one must fully understand what the problem is and where does it exist? Even though medium-sized businesses have visible processes, they must conduct an internal audit to understand how the business is spending money. An audit can identify savings, how to streamline the workflows and enhance supply chain visibility.
Take a look at everything from purchase order management to contract management to supply chain concerns and then document the cash flow. This can help you identify existing process gaps, assess how your internal controls work and help you introduce improvised procurement techniques.
Multi-Level Purchase Approvals Based on PO Value
Another way to adopt spend optimisation is to create multi-level purchase approvals. In this case, if a buyer creates a Purchase Order up to a specific limit, it is placed in a pending state, awaiting acceptance of the first approver.
If the first approver evaluates and approves, but the total amount of the PO exceeds the second approver's initial limit, the PO remains in pending status. That continues until all levels have been used or the next approver's initial limit is less than the entire amount of the PO.
There should be fewer levels of approvals in medium-sized businesses. With clearly identified approval levels, the process can be escalated quickly if required. It will also enable those organisations to achieve efficiency and transparency.
Define and Publish Purchasing Policies to the Wider Organisation
If you don't establish a purchasing policy from the start, each department will develop its own procedures. Individual policies become the new standard as the firm grows, making it challenging to combine them into a cohesive policy.
Having a purchasing policy in place and communicating it to the wider organization allows you to create a consistent set of criteria. In addition, you may adjust the buying policy as your operations grow to fit any special requirements for a location or department.
Reduce Non-PO Invoices
Spend optimization can be achieved if your business manages to reduce non-PO invoices.
Usually, when a supplier provides products or services to a buyer in a medium-sized business without obtaining a purchase order, non-PO invoices are generated. This prohibits the buying department from delving deeper into non-PO spending habits to bring additional spending under control.
Non-PO invoices do not have a reference PO. Therefore, AP coordinators must communicate with the supplier and the authority requesting the purchase to ensure that the correct data is tagged to the invoice in a manual or semi-automated system. This leads to the wastage of several resources, thereby amounting to increased costs.
By reducing non-PO invoices with an invoice management system, medium-sized businesses can align their AP processes. This can help them manage their inventory and become part of an effective supplier management system.
Digital Procurement
Are you still running your procurement cycle manually? Are you worn out because of duplicate payments, false invoices, late payment fines, recurring unused subscriptions, and other issues? If so, it is time to leverage an integrated digital procurement system in your medium-sized business.
A digital procurement system will help you avoid all the unnecessary costs. You can also control organisational spending more effectively with the help of an effective spend management software. It can help you ensure that expenditure is within budget and does not have any ambiguities that could later cause difficulties.
As your medium-sized business aims to expand, one of the essential benefits of spending management software is comparing actual spending to budgeted spending. It also provides real-time reporting, which aids decision-making and helps you take strategic steps to grow your business.
In a nutshell, intelligent spend management software can assist medium-sized businesses in efficiently managing their bottom line. Furthermore, it will help create long-term value for investors in all of these ways and many more.
---
Kissflow is a leading SaaS software company offering award-winning low-code & no-code work management solutions used by organizations in over 160 countries. Kissflow's offerings include product platforms for workflow management system, low code application development, procurement cloud solution, digital workplace, project management, and community management, all of them designed to simplify work. Kissflow powers more than 50 Fortune 500 companies such as Airbus, McDermott, Reckitt Benckiser, and Olympus. Kissflow is featured as a leader in G2, the world's largest user reviews aggregator and by renowned analyst firms Gartner & Forrester. Kissflow has a globally distributed workforce of close to 400 employees.