Epicor has announced it will embed the MicroStrategy HyperIntelligence technology as part of the new Epicor Predictive Maintenance Assistant for Automotive Users. Launched at MicroStrategy World 2021, the MicroStrategy Hyperintelligence SDK enables software firms to embed the Microstrategy analytics capabilities into their platform. Hyperintelligence surfaces contextual insights with zero clicks using cards that highlight the different insights identified.
For Epicor PMA customers, the solution will predict upcoming maintenance requirements based on information about vehicle year/make/model/engine and market. It can predict and surface upcoming maintenance and repair events. For example, replacements due in weeks might be surfaced automatically as a car is being serviced. That avoids the cost and time of a second visit or even a failure. These insights are surfaced as the engineer interacts with the system, enabling them to provide a customer experience that goes above and beyond expectations.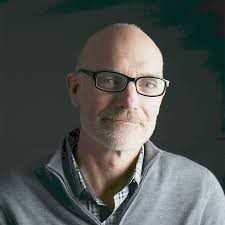 The advantage of hyperintelligence analytics is it will surface the insights where an embedded API has been deployed. It may also highlight based on the data and field used within a specific screen.
Tim Hardin, senior vice president and general manager of Automotive at Epicor: "This is a critical step in helping shops and their customers make fact-based decisions about vehicle service. Building these AI-driven insights is only part of the equation – we are also making sure they are easily available and consumable by shop professionals and other customers."
Epicor AI-driven Predictive Inventory Assistant
Alongside Epicor PMA, the company also launched the Epicor AI-driven Predictive Inventory Assistant. This tool combines three Epicor technologies: the Decision-Making Assistant, Inventory Management Tool, and Epicor Vista Parts Replacement Rates. PIA continuously recommends how businesses can optimize inventory levels at different locations based on demand and other factors. It means that distributors and repair shops can remain competitive by having the right inventory levels to meet evolving customer demands.
Tim Hardin, senior vice president and general manager of Automotive at Epicor, commented: "It has become almost impossible for parts wholesaler and retailers to keep pace with the rapidly evolving universe of parts and service needs represented in today's car parc. Our Predictive Inventory Assistant enables these businesses to protect their single largest asset, their inventories, through an ever-vigilant virtual product manager that monitors and responds to changes in market behavior." 
Microstrategy continues to enhance
It is no longer the case that software vendors automatically create their own reporting and analytics systems. The creation of analytics is increasingly complex. For many organisations, this is an add-on rather than something they will develop themselves. Embedded analytics provides the best of both worlds. It allows vendors to leverage APIs and modern UI technology to embed analytics capabilities in their solutions. This is something that Microstrategy has provided to software vendors such as Genesys, Visma and now Epicor.
MicroStrategy President Phong Le commented: "As a leader in embedded analytics, we're innovating radically better experiences, like HyperIntelligence, to accelerate insight-driven decision making for everyone—not just data-savvy analysts. Solutions like these are what set us apart from everyone else in the analytics industry. We're excited to play an integral role as Epicor transforms the automotive service market. Suppliers win. Service providers win. Consumers win. All made possible with the power of our platform."
Enterprise Times: What does this mean
Epicor continues to enhance its analytics capabilities for the automotive aftermarket. Epicor systems have visibility into more than 1 billion part transactions and 140 million vehicle repair events every year. This data provides information and insights into current trends, demand and inventory performance for virtually every popular make and model of vehicle.
These two enhancements, PMA and PIA, launched now, were first announced last October, bring a new level of capabilities to a market in which it is already a recognised leader. Will Epicor now extend the Microstrategy embedded analytics capabilities to its other solutions, notably Kinetic?