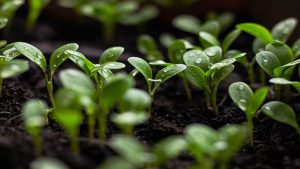 Climate change is one of the defining challenges of our time. Public and private organizations alike are working with an increasing sense of urgency to address this complex, critical issue.
In 2019, a group of legal professionals created the Chancery Lane Project to help companies enlist contracts in this important effort. The project is pursuing a vision of a "world where every contract enables solutions to climate change."
You might be wondering: what do contracts have to do with addressing climate change? As it happens – quite a bit.
At their core, contracts are a set of commitments companies make to each other. In fact, they are a critical commercial instrument that is older than the written word itself: Scholars believe the earliest writing was created by traders in Mesopotamia whose contracts were too complex to memorize. Thus, contract language remains a powerful tool to ensure business partners and suppliers help an organization meet its mission and ideals. Global legal professionals at the Chancery Lane Project produce open-source contract clauses that companies can insert into their contracts to move the needle on climate change.
And, they're not alone. A recent Icertis survey found that 70% of companies consider contract language an effective tool in enforcing sustainability standards like carbon limits.
Potential vs Reality
A disconnect remains between the potential of contracts to foster sustainability and how they're used in practice. In fact, the Icertis survey found that only 30% of companies currently embed sustainability language in their contracts.
Why the disconnect? Contract Intelligence company, Icertis, identified the common challenges which include:
Lack of alignment of what sustainability issues to focus on
Insufficient visibility into who a company is doing business with and what environmental action is applicable in the business relationship
Inability to deploy new sustainability clauses across contract templates in the organization
Inability to track what environmental commitments partners have made and enforce them in practice
It's one thing to have a clause committing your partners to build a better world. It's another to put the clause into action across complex organizations dealing with thousands or even millions of contracts.
How Contract Intelligence Can Help
Thankfully, digital contract management technology provides companies with powerful tools to operationalize sustainability efforts. By digitizing contracts, companies can overcome the challenges listed above. They can leverage their agreements to support even the most ambitious sustainability efforts. This goes beyond traditional "contract management" and represents what we at Icertis call "contract intelligence."
Companies using contract intelligence platforms can structure and connect contract data to realize more intelligent contract creation, insights, and automation. It makes it easier for companies to orchestrate the clauses created by the Chancery Lane Project and others. They can then enlist their business agreements in the critical work of protecting our planet for future generations.
With contracts digitized and managed centrally, companies can take these five steps to accelerate their efforts for sustainability:
Assess your organization's biggest environmental opportunities today: Focus on where you can make the most significant impact, whether its internal operations, supply chain or extended supply chain, and delivers alignment and actionability.
Determine what's in your contracts: Assess what provisions you have in your contracts because you may have opportunities to scale efforts already underway rather than reinvent the wheel.
Deploy ESG contract language and negotiation playbooks: Leverage centralized and harmonized contract templates to quickly deploy environmental clauses across geographies.
Make compliance easy and noncompliance hurt: Capture and track contract obligations. Make it easy for companies to document compliance while clearly communicating that noncompliance will be taken seriously as a missed delivery or nonpayment.
Establish a reporting cadence for progress: Commit to a regular cadence of advanced contract analytics and reporting to measure and monitor contract language performance and improve visibility and business agility.
How Leading Companies Are Accelerating Contract Transformation for Sustainability Today
Companies are already well underway in digitally transforming their contracts and contracting processes in every industry and geography.
Daimler, for example, went through a major digital transformation which saw contracts with 500,000 suppliers centralized on a single cloud-based platform. From this, the company's Mercedes-Benz Cars group launched an initiative to address sustainability and visibility challenges in the supply chain.
Leveraging smart contracts, built on the Icertis Contract Intelligence (ICI) platform, Mercedes-Benz built a proof-of-concept that ensured that global sourcing and contracting practices adhered to strict requirements for working conditions, human rights, environmental protection, safety, business ethics, and compliance without compromising contract confidentiality.
We expect to see more efforts like this come online as sustainability gains more urgency. Contracts are a promise we make to our partners and the world. By digitally transforming the way contracts are managed, we can make a better future, ensuring it's a promise we keep.
---
With unmatched technology and category-defining innovation, Icertis pushes the boundaries of what's possible with contract lifecycle management (CLM). The AI-powered, analyst-validated Icertis Contract Intelligence (ICI) platform turns contracts from static documents into strategic advantage by structuring and connecting the critical contract information that defines how an organization runs. Today, the world's most iconic brands and disruptive innovators trust Icertis to fully realize the intent of their combined 10 million+ contracts worth more than $1 trillion, in 40+ languages and 90+ countries.