It is probably little surprise that a recent report from Jitterbit highlights the importance of the customer to small and medium-sized retailers. The report entitled "Navigating the New Normal: Challenges and Priorities for SMB Retailers" is short at five pages. It is based on a survey of 200 c-suite executives at SME retail companies located throughout Australia, Canada, the United Kingdom and the United States. It uncovers the challenges, priorities, and actions that retailers are undertaking in a world emerging from the pandemic but is still evolving rapidly.
Challenges
The respondents put customers first and second in their top challenges, with supply chain and inventory visibility only 4th. However, there is little difference in percentages across the list.
Keeping pace with shifting customer expectations (46%)
Maintaining customer loyalty (43%)
Maintaining or growing margins (39%)
Establishing real-time supply chain and inventory visibility (35%)
Managing operations effectively across sales channels (33%),
Creating an omnichannel sales experience (28%)
It is perhaps surprising that sustainability is not one of these, but the survey may not have included it. Certainly, another survey by Red Ant highlighted the importance of sustainability to retail. Jitterbit argues that connectivity and transparency across retail operations can help retail address these challenges.
Priorities
As people return to shops after lockdowns, retailers are considering how to lure them back into their stores. 56% are revamping their in-store experience (and 29% have already done so). It would have been interesting to understand how they are revamping them. Are they introducing technology, and what changes are they making?
Another area of focus for 47% is to boost direct to consumer (D2C) sales, with a further 40% looking to expand the marketplaces where they sell online. These priorities have surfaced the need for quality data and the ability to have connected data across the organisation. 63% of survey participants are focused on improving the use of business data in optimizing customer loyalty, inventory, and supply chain operations.
Actions
To build a connected, transparent and scalable commerce structure 51% already plan to connect systems with APIs or EDI. 23% have already done so. Integration also enables automation with many targeting hyperautomation. As many as 70% agree that hyperautomation is critical for retail success. Gartner defines hyperautomation as: "Hyperautomation is a business-driven, disciplined approach that organizations use to rapidly identify, vet and automate as many business and IT processes as possible."
To achieve the state of hyperautomation, organisations need to connect both data and processes of different systems.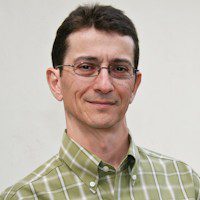 Vito Salvaggio, SVP of Product Management at Jitterbit commented: "The key to winning over customers is to provide a seamless experience across channels and optimize the in-person experience. While more retailers are already embracing some aspects of forward-looking technology, it will become increasingly important to work toward fully integrated, fully automated IT operations, to succeed in the new era. At Jitterbit, we are helping today's leading retailers address many of the challenges noted in the survey by helping them quickly integrate their diverse systems and technologies for end-to-end process automation and better manage supply chain logistics, inventory and sales data."
Enterprise Times: What does this mean
While the report is short and has a narrow question focus, it throws up some interesting insights. The Jitterbit IPaaS solution meets the needs of retailers to deliver transparency and hyperautomation. The current priorities also mean that investment is required by retailers across in-store, online and operations. That investment is always hard to find in retail with often low margins. It is perhaps another reason why the Jitterbit solution is worthy of note. Retailers may not need to rip and replace every system in their architecture. Instead, Jitterbit can provide the glue that will connect both legacy and modern cloud-based solutions.