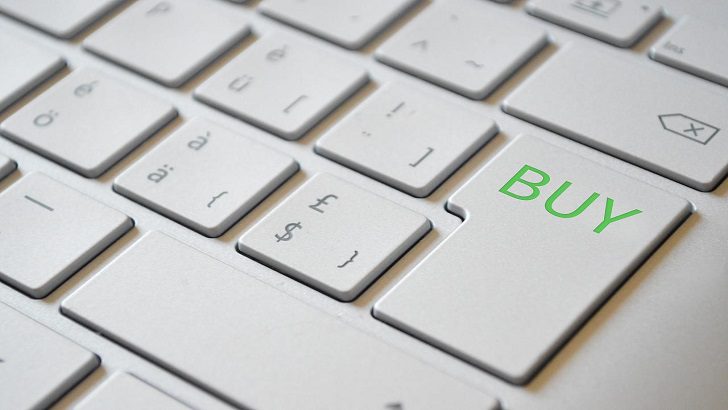 Retail and eCommerce highlights this week include: The latest edition of the annual Payments and Fraud Report provides insight into the ways merchants navigated the eCommerce landscape. An ESW and Scalefast deal to further expand ESW's capabilities and enhances speed to market for retailers and brands. XPO Logistics expands partnership with Wavin to include transport operations in France. GetResponse launches eCommerce solution marketing automation company's entrance into the fastest-growing consumer tech industry—eCommerce.
New payments and fraud data highlights shifting eCommerce markets
The most recent edition of the Global Payments and Fraud Report, produced by the Merchant Risk Council, Cybersource, and Verifi, is available now. The data provides insight into how merchants are responding to evolving industry developments in payments and fraud prevention.
The free report collates the results of 1,060 surveyed eCommerce merchants from all over the world. It presents the data into benchmarks merchants can use to optimise payments management and fraud prevention practices. The annual report provides metrics on a variety of topics. This includes global fraud prevention and payment KPIs, the continued impacts of the pandemic on fraud and payment acceptance rates, alternative payment method adoption, and much more.
ESW to buy complementary eCommerce platform Scalefast
ESW, a global direct-to-consumer (DTC) eCommerce company, announced today that it has agreed to acquire Scalefast. Scalefast is a Los Angeles–based, end-to-end eCommerce solution provider. Subject to customary approvals, the transaction is expected to close by mid-year 2022.
The company also announced that Scalefast founders, CEO Nicolas Stehle, CTO Frédéric Bocquet, and CMO Olivier Schott, will join the ESW senior leadership team.
The acquisition will further extend ESW's market strength across apparel, beauty, personal care and luxury brands. It will now includes entertainment, gaming and electronics. Scalefast's industry leading data analytics and speed-to-market will also facilitate turnkey localised stores, digital 'pop up' stores and highly targeted DTC brand campaigns, which will all strongly complement ESW's unrivalled cross-border DTC solutions and market-leading end-to-end customer experience.
Provision of complementary solutions across both technology platforms is expected to drive accelerated growth in revenue and in product innovation across the group's integrated client base. With a combined workforce of more than 1,000 team members, alignment between ESW and Scalefast positions the business for accelerated growth building upon the best aspects of both cultures. The combined company will continue to transform online shopping experiences for leading brands serving customers in over 200 markets.
ESW, will provide Scalefast's clients with ESW's checkout, payment gateway, and logistics offerings which include hub or hubless options, omni-channel solutions such as ship from store, and an ecosystem of global logistics partners that move hundreds of millions of packages each year on behalf of its clients.
XPO Logistics expands partnership with Wavin to include transport operations in France
XPO Logistics, a provider of freight transportation services, has been awarded a multi-year contract by Wavin to manage its transport operations in France. Wavin is an innovative solutions provider of drinking water supplies, sanitation, climate resilient cities and heating and cooling systems for the global construction and infrastructure industries.
Under the new contract, XPO manages the transport of all Wavin products from production sites in Varennes-sur-Allier, Bellignat and Sorgues to destinations throughout France. A centralised XPO unit has been set up at the Varennes-sur-Allier site to manage an integrated solution of less-than-truckload and full truckload transport activities. Deliveries are carried out by a dedicated team of XPO drivers trained in Wavin's specific requirements. XPO provides similar services to Wavin in the UK, where the two companies have worked together since 2018.
GetResponse launches enhanced eCommerce marketing automation solution
GetResponse, marketing automation software, announces the launch of an enhanced eCommerce Marketing Automation solution. eCommerce marketing automation helps online store owners scale their businesses in an automated manner— increasing revenue and sales.
The following set of enhanced features allow users to harness the power of automation to grow their eCommerce stores:
One-click integrations with leading eCommerce platforms: Populate product inventory and customer data in GetResponse (no coding experience required).
Advanced segmentation: Information on customer purchases, order history, and behavior on sites enables building segments for specific groups of customers and creating precisely- targeted marketing campaigns that convert.
Quick transactional emails: Send automated purchase confirmations and trigger automated abandoned cart emails that remind customers about unfinished purchases.
Promo codes: Synchronize promo codes from eCommerce platforms with GetResponse and seamlessly drag and drop them into newsletters, autoresponders, or automation messages.
Product recommendations: The product recommendations engine is a powerful, data-driven tool that learns customer preferences and potential needs based on historical purchases and behaviour. The automation populates the section within an email with specific products relevant to each recipient on the list.
Popups: Used to grab website visitors' attention, popups significantly increase site conversions and sales. GetResponse provides access to a code-free, drag-and-drop creator, where users can design popups and outline specific conditions on how they work.
Prebuilt automation templates: Welcome new contacts, recommend products, recover lost sales, and use behavioural targeting easily with prebuilt templates and playbooks.
Omnichannel: Utilize email, web push notifications, SMS, and popups for complete multichannel customer engagement campaigns that enhance sales growth.