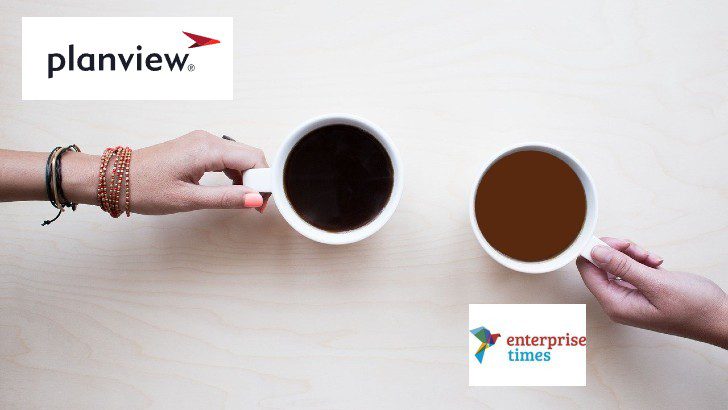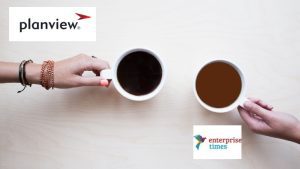 Enterprise Times recently spoke to Razat Gaurav, the CEO of Planview. He joined the company in May 2021, a few months after Thoma Bravo bought it from TA Associates. One of his first tasks was to bring the company together after acquiring Changepoint and Clarizen, which created an industry leader. In 2021 Planview grew its revenues by 50%; that growth included the 2020 revenues of both acquisitions. Planview is also a company that has not had a huge public image in recent years despite its size. What is Planview?
Gaurav answered: "We are the global leaders in folio and work management solutions. Headquartered in Austin with a global presence and a global customer base across just about every industry vertical you can think of. The backdrop with which we're working and our mission that we're anchored around is to build the future of connected work.
"We have a very capable underlying platform and product modules that help companies prioritise their investments. Execute on those initiatives that they choose to invest in very efficiently and at scale. Then ensure that they are linked closely to business outcomes through a collaborative digital platform."
Change is happening
Gaurav is less focused on individual products. He wants to ensure that Planview has capabilities that meet the current and future requirements they need in an era of unprecedented change.
Gaurav said, "The biggest traction we see is because change across companies is rampant. Change was always happening. It's just on turbo charge at the moment. There are many reasons why companies are experiencing unprecedented levels of change. Part of it is operating models, business models, and consumer expectations are changing. Significant technology shifts are happening in just about every industry vertical you can think of.
"In automotive, there's a big electrification pivot that's underway. That is probably one of the most profound pivots in that industry. It affects not just automotive OEMs. It affects a lot of the suppliers in the upstream value chain. Similarly, there's significant amounts of digitalization in banking because the consumers' expectation of how they interface with banks is very different from the past.
"Many banks are making investments in digitalization. Retail retailers worldwide are trying to pivot to online, omnichannel constructs, which is very different from just having bricks and mortar stores.
"At the same time, companies don't have infinite resources and capital to invest in every change initiative. Even Amazon, IKEA, or Goldman Sachs, have finite resources and capital. Thinking through how to prioritise those investments, how they tie to the business outcomes, and how they execute efficiently and productively to achieve those outcomes through those change initiatives is a massive imperative for all companies. That's what's creating the tailwind for the solutions we have."
It is all about connections
Gaurav went on to explain how Planview is addressing this challenge.
"As they're executing on these changes, there's a massive trend for companies to adapt to the ongoing changes. The whole agile paradigm, the whole need for being adaptive, having those feedback and learning loops, is critical. That's a fundamental change for many organisations from the way that they've traditionally operated.
"With our software platform and our partner ecosystem, we're helping these companies make decisions around what to invest in. Then once they've made those decisions, enable them to manage those change initiatives efficiently, effectively and productively at scale. To do that in a digital and agile way. That is what's creating the tailwinds in our numbers, you see.
"It's important to understand what the business backdrop of change is. Change is why customers need to implement SPM and agile project management, PSA, or other use cases that we enable.
"Our mission in life is to create and build the future of connected work. We're doing that by investing in the underlying capabilities and our platform that build out a framework that customers can use across the enterprise, link planning to execution, and link strategy to execution and outcomes. And to link the top down and the bottoms up aspirations of the organisation."
On partners
I have seen information about employee, customer and revenue growth but little about partners. What is your partner strategy?
"A big focus for us this year is to create strategic partnerships. We have partnered a little more opportunistically for different customer implementations in the past. Going forward, we intend to partner more strategically with a handful of strategy and implementation consulting services organisations.
"We are mapping those by different regions of coverage so that we can scale with them. We're also investing in the partner enablement infrastructure. Like we think of customer success, we're also investing in partner success. So we can enable and train them and provide the credentials so that they can implement effectively with our customer base. That's the biggest thrust we have.
"Then the second aspect is in certain regions of the world, where we don't have our direct team. We're also actively recruiting partner resellers. So we can extend our reach to other geographies in the world."
What about the larger Sis?
"It's a combination, given our scale and size. We've got 4000 Customers existing, and we can be doing three to four times more work within the existing customer base. Then we've got an addressable market of almost 50,000 companies worldwide. There's a lot of white space to go after.
"We are working with top tier strategy consulting firms. We're looking to partner with a handful of larger SIs. But, we are also looking to recruit specialists in certain domains, that may be more boutique firms. For example, there are specialists in R&D and product portfolio management as it relates to R&D functions. It's really a combination that we are looking to recruit as we build out this partner ecosystem."
On brand
With Changepoint and Clarizen, Planview has subsumed two well-known brands around strategic portfolio management, PPM and PSA. How will it create a greater awareness of Planview, as it has not always been good at brand awareness?
"It's a fair point. I'm not sure what you saw from Planview prior to the acquisitions in terms of awareness. From my perspective, Planview has been one of the best-kept secrets for a very long time. When the Board of Directors reached out to me to consider the potential opportunity here at Planview towards the end of 2020, I had never heard of Planview, to your point. That was prior to the acquisitions at the beginning of 2021.
"It's one of those companies that has kept its head down and delivered a ton of value but not invested in market awareness. We're changing that going forward. You're going to see us invest in creating the right awareness, particularly with the senior-level executives in the organisation.
"In customer relationships, where we have good alignment with CIOs, Chief Transformation Officers, Chief Digital Officers, Chief Strategy Officers, or at times CFOs, they're able to really partner with us strategically, in a much more holistic way than a tactical relationship.
"Given the breadth of the footprint we have, we almost need to have those executive-level sponsorship relationships in a lot of our customer accounts. We're investing for that, partnering with some third-party branding agencies. We're investing in a brand surge.
"For the first time, we have hired a PR firm. Hopefully, we'll start seeing some of our content and our editorial mix in play. We're definitely going to be investing in awareness. Because I believe that awareness is a critical lever for us, as we aspire to do a higher growth trajectory than in the past."
On product
How are you bringing the different Planview products together?
"Planview is working on three platform areas. At the backend, a unified infrastructure will work across every module including Cloud DevOps. A common administration will enable simple user provisioning and a single sign-on capability across modules. The R&D team is also working on a common user interface to give all products a similar look and feel.
"The second layer we are investing in is specific features and capabilities. Some of those lend themselves better within specific product modules because they're very specific to certain use cases or functions. There are some, like OKRs, the whole framework of objectives and key results that apply across multiple use cases.
"As we've developed our OKR framework, we developed that capability as an object and architected it so that it can be rendered across multiple modules. Then we are rendering it as part of the workflow, and the user interface in various modules, not just one.
"The whole thesis around this is we want Planview to be a holistic partner for our customers. Where one plus one equals four or five. The Changepoint PSA capability is very deep and very capable PSA solution. We've integrated that capability with our front-end capability in Planview, a product called Projectplace, enabling a digital collaborative environment.
"Now our customers have a front end solution that can provide visibility on how projects are tracking. Their clients can interface with them as a services organisation using a modern digital environment from Projectplace. There's a lot of synergies, both at the data level and at the business logic level that's happening across products, which is where we'll unlock the value."
On the future
What do you hope to achieve in 2022?
"We are focused on accelerating our product innovations, our roadmap, to continue to expand our go to market and our customer success organisations. We want to invest in our people and talent development, acquisition, and retention efforts. If we do those four things well, we're confident that we'll achieve significant growth.
"Our growth aspirations are significant for this year. As we do that, we're going to continue to look for the right inorganic moves to continue to add adjacent solutions that make sense from a customer's lens."
What are your challenges?
"The biggest challenge right now is to source the talent we need to scale to the growth aspirations we have. Talent is in short supply and high demand. A lot of the people we look at hire are not just in demand from other people in our competitive landscape but also from other companies in the enterprise software or general technology space.
"The number one challenge is to ensure that we make Planview a very attractive place for people to come to work at."
What do you want Planview to be famous for
"What would make us really proud is if we're able to live up to the aspirations of our mission statements, which is to build the future of connected work where the customers get a ton of value. To create this engine that can adapt and change with the continuing changes that are happening in the external markets that they're trying to adapt to. To build the future of connected work and becoming an enabler to agility and adaptability in the enterprise."
How will you achieve that?
"What we're on here at Planview is the classic Good to Great journey. In my experience, what distinguishes a great company from a good company, is the people, the culture, and the core values. What really binds the organisation together. Especially as we scale up, and we are going past well over a thousand people in the organisation. That's the journey we're on.
"As we do that, we want to innovate a tonne. We want to deliver a tonne of value for our customers. If we do those two things right, make this a great place for our employees and our customers, then I'm confident we'll achieve business success. The ethos we have is that employee success plus customer success yields business success. That's the ethos with which we are developing our culture here at Planview."
That book question
"I am reading a book by Indra Nooyi, the former CEO of PepsiCo. She served as the CEO of PepsiCo for about 12 years. It's talking about life in full. That's the title, "My Life in Full: Work, Family and Our Future. (Amazon Aus, UK, US). She talks about her career trajectory and how her family influenced her. How she balanced the various dimensions of interest. She had such an inspiring career as an individual."