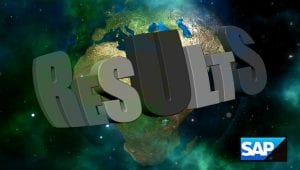 SAP announced its Q1 2022 results showing continued momentum for its cloud solutions and beating revenue expectations by €200 million. Total revenue rose 11% to €7.077 billion, only 7% in constant currency. Cloud revenue rose 31% to €2.82 billion, and the backlog rose 28% to €9.731 billion, showing no signs of slowing as enterprises continue to transform following the pandemic digitally.
While profits rose 12% to €4.974 billion, the only disappointment was earnings per share fell by 29% to €0.62. Shares fell slightly down 0.51% on the day to 105.34 and dropped slightly further after the close. However, in the week it announced it would withdraw from Russia, the shares were higher than a week ago.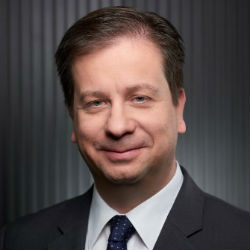 Luka Mucic, CFO, commented: "We are off to a solid start to the year and our outlook remains strong. Despite the current macroeconomic environment, cloud revenue growth accelerated further, fueling total revenue growth. Current cloud backlog grew at a healthy rate and continues to support our confidence in our long-term plans and outlook for the year."
The impact of the war in Ukraine
SAP has started to shut down its operations in both Russia and Belarus. The backlog was reduced by €60 million, and operating profit was lowered by €70 million. For the full year, it expects the impact to be closer to €300 million due to the loss of new business and discontinuation of existing business.
Existing customers in Russia will still be able to use their existing products, and SAP will honour commitments for support and maintenance to non sanctioned customers. However, in time it will exit its commitment to support and maintenance for its on-premise customers in Russia
SAP also increased its contribution to helping Ukrainian refugees by €700,000, lifting the total to €3.7 million to date. It is unclear what the impact of any loss of revenues from Ukraine will have.
S/4HANA shines
S/4HANA continues to be the star, with another 500 customers selecting the solution. This will bring the total number of customers using S/4HANA to 19,300, with 13,900 live. Importantly of the wins, 60% were net new.
RISE with SAP continued to attract new customers, with Microsoft, the first major cloud vendor to opt to migrate from its legacy cloud solution to S/4HANA. In addition, other brands opting for RISE with SAP included: Accenture, Canon Production Printing, Citizen Watch Company, Daimler Truck AG, Grupo Estrella Blanca, Exide Industries Limited, NEC Corporation, Ooredoo Group, Qinqin Food, Rising Auto, TELUS, Tramontina, and Wipro Limited.
The quarterly statement highlights several other major brands deploying SAP solutions and going live without specifying which solutions they selected.
Looking forward
Despite Ukraine, SAP is optimistic, with cloud revenues for the full year estimated at €11.55 – 11.85 billion (up 23%-26%). Cloud and software revenue is forecast at €25.0 – 25.5 billion, up between 4% and 6%, its share of total revenue up 3% to 78%.
Christian Klein, CEO of SAP, commented: "Customers powered another quarter of strong cloud growth as they turned to us for solutions to make their businesses more sustainable, their supply chains more resilient, and their enterprises more future-proof. Our signature ERP offering SAP S/4HANA grew at record levels demonstrating the confidence customers place in us to support their business transformations."
Enterprise Times: What does this mean
Another strong quarter from SAP with S/4HANA the driving force behind its growth. The question is whether its mid-market ERP solutions are also performing. There is no mention of SAP Business One or SAP Business ByDesign and their contribution to growth. In comparison, Oracle frequently mentions the growth of Oracle NetSuite in the mid-market.  With the success of Infor, NetSuite, and others in the cloud ERP mid-market, is SAP losing share there?