Property management in real estate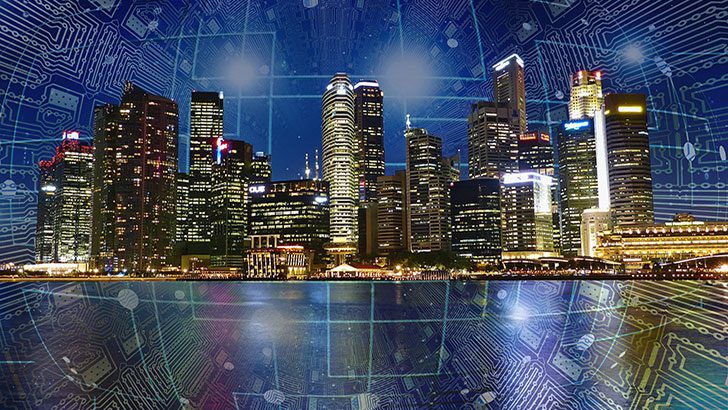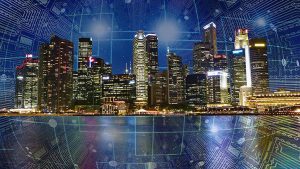 has gone through a sea of changes in different regions for different reasons. Much of this has been fueled by technology adoption. For instance, UK's Minister for Housing and DLUHC recently announced that "over £3.25 million from the Proptech Engagement Fund" will be allocated to 28 projects across the UK. On the private front, the country's  PropTech investments skyrocketed to £1.6 billion in 2021 – quadrupling its 2020 performance.
Now, let's take the US region, which accounts for 60% of the global market. According to Houlihan Lokey (formerly GCA), the first half of 2021 saw the equity and debt investment in property technologies reach $8.5 billion in the US alone. That is more than the total investments made in 2020! In that sense, even the pandemic couldn't stop real estate from betting on innovation to be future-ready. In fact, it could be easily argued that the remote difficulties faced in 2020 led to unlocking the true value of PropTech.
Across the MENA region, the recent world events have pushed PropTech to the top of the priority list of landlords. Especially in the Middle East, where innumerable massive real estate projects have been successfully undertaken. This coming together of data, process, and software has led to some serious ROI for property owners. And it's being supported by the government, as well. For example, the Dubai Land Department leverages AI to make its real estate valuation process a lot smarter and faster. Even in a slow-to-adopt region like North Africa, many countries are encouraging landowners to harness the power of PropTech. Recently, a Morocco-based property management portal received USD 10 million in investments to develop its technology further.
Now, let's look at the newest Proptech Strategies for landlords to adopt across the UK, USA and MENA region in 2022.
Proptech strategies to look out for in 2022
The rise of big data-driven decision-makers
The real estate industry already has a track record of capitalizing on big data to make the right decision at the exact right time. It has proven hugely beneficial to determine buying and selling trends at a granular level. First, the data is collected from existing communication touchpoints or survey findings. Then, it is analyzed and turned into actionable insights. Landlords can then assess the level of interest in commercial real estate leasing (or home property) – based on location, demographic, business size, etc. It helps them intelligently decide the best-fit pricing strategy and the ideal sales and marketing messages.
A new era of digitalized tenant experiences
PropTech ensures that landlords can offer personalized and bespoke tenant experiences in every step of the process. That includes kicking off the rental agreement through a centralized portal to establishing recurring online payment options. Property management software solutions allow for seamless interactions between tenants and landlords so that they can exchange feedback, connect during emergencies, and discuss maintenance work. Cutting-edge smart technologies are also available for tenants to control their own living experiences. Simply by using their mobile devices to carry out important tasks they can adjust the room temperature or switch off the lights.
AI & ML-powered rental recommendations
PropTech is such that it mutually improves renter and landlord experiences – even before the two parties get in touch. One example would be when a potential renter logs in to an AI-enabled portal that uses ML-driven algorithms. They would get property recommendations based on their predefined preferences, browsing habits, or core values. AI advancements like chatbots have also improved leaps and bounds – growing more cognitively intelligently to handle queries by prospective renters. This way, landlords no longer have to rely on multiple agents to keep customers engaged. Furthermore, landlords would be able to set more attractive prices, with deep-dive AI analysis, based on infrastructure and locally available amenities. It's no wonder that AI has been recognized as one of the five top property management technology trends of 2022.
VR & AR-guided property tours
Virtual Reality (VR) and Augmented Reality (AR) are helping landlords make the first step of rental management more easily available. These technologies have created a new wave of virtual property tours for prospective renters to view commercial or home premises – anytime and anyplace — even on their smartphone devices. Traditionally, landlords spent a lot of time, money, and effort to give renters a seamless and in-depth look at the property. With VR and AR-enabled PropTech, they can easily showcase all facets of the property – whether an interior or exterior view. It also helps create practical architectural designs so that the renter better understands the property. Some of the other advantages of IoT in Proptech are:
Remote property inspection
Smart energy utilization
Analyze occupancy movement
Security and surveillance
Accelerated field service workflows
Being more proactive with IoT
The impact of IoT (Internet of Things) on the future of real estate for modern PropTech solutions looks promising. IoT systems assist landlords to better maximize the ROI of their rental properties. One of its important functions is to ensure proactive service – using smart sensor technology to send alerts and initiate remedial measures in case of equipment failures. Landlords can leverage backend management systems to be equipped with predictive maintenance capabilities – streamlining and scheduling critical tasks without the need for a human operator – leading to major cost savings.
Final thoughts
Unlike other real estate trends that come with quick expiry dates, property management software solutions are here to stay as far as rental management of commercial and home properties is concerned.  . In regions like the US, the UK, and MENA, which have been ripe for new technology adoption, it's crucial for landlords to stay ahead of the curve by adopting modern PropTech strategies – from delivering portal-based tenant experiences and leveraging AI & ML to personalize renter experiences. The reality's that unless landlords take a data-rich, digital-centric approach to property management, they may let prospective customers virtually walk into the properties of their competitors!
---
Aspire Systems is a global technology services firm serving as a trusted technology partner for our customers. We work with some of the world's most innovative enterprises and independent software vendors, helping them leverage technology and outsourcing in our specific areas of expertise. Our services include Product Engineering, Enterprise Solutions, Independent Testing Services and IT Infrastructure Support services. Our core philosophy of "Attention. Always." communicates our belief in lavishing care and attention on our customers and employees. Aspire Systems, An Oracle Partner has built iEstate, a SaaS, Proptech solutions for Real Estate, Retail, Banking & Telecom industry sector on the Oracle cloud platform. It helps lease management firms business process, property developers, real estate companies and so on. To learn more about Aspire Systems iEstate visit: https://www.aspiresys.com/real-estate-property-management-erp-software/ or more information, write to [email protected]