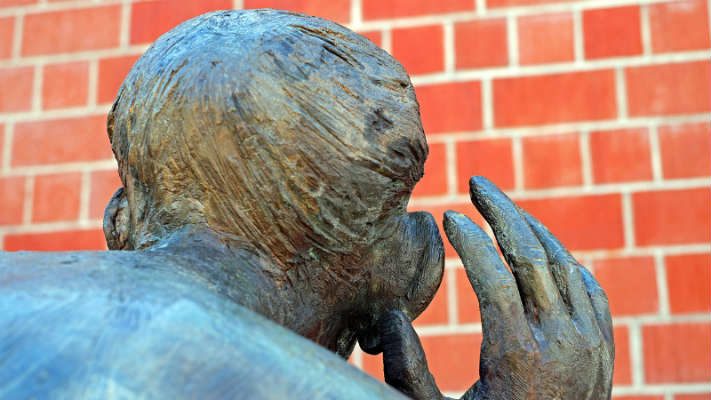 Oracle has launched Oracle ME, a new bundle of products within Oracle Fusion Cloud Human Capital Management (HCM). The bundle includes six modules, two that are completely new and another that was updated as part of this announcement. Oracle ME stands for "My Experience". Enterprise Times spoke to Yvette Cameron, senior vice president of global product strategy, Oracle Cloud HCM. She explained the thinking behind the naming saying: "The focus is on putting individuals at the centre of every experience because we know experiences are better when they're designed for 'ME'."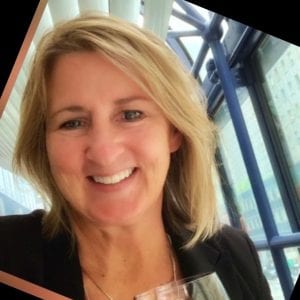 Oracle has built a bundled set of products that integrate to help provide that personalised experience between employees and managers. This is not a separate SKU, Cameron confirmed, but a suite of modules that are designed to work better together. The inference is that customers already using several of these modules should consider expanding their Oracle HCM platform to deliver greater benefits.
As the world moves towards hybrid working, with many employees working remotely, organisations need to engage better and enable their employees to feel engaged. The recent Oracle [email protected] study found that 85% of the global workforce are not satisfied with their employer's support for their careers. Furthermore, 87% believe their organization should be doing more to listen to the needs of its workforce. Organisations need tools that allow employees to feel that "ME" is important.
Cameron commented: "Employees want to feel heard, empowered, and part of a culture they believe in. To meet these expectations, organizations need to step up and design experiences that meet the unique needs of their talent – or risk losing them to competitors that do.
"Part of designing better experiences involves seeing employees as unique individuals with their own needs, goals, and ways of getting things done. Oracle ME is all about converging workers' information, critical insights, workflows, and preferences with a technology-enabled solution to give each individual something they can call 'my experience'. It's the only complete employee experience platform focused on understanding the 'ME' behind every worker, providing organizations new ways to listen to, communicate with, support, and develop their hybrid workforce."
Oracle ME
Oracle ME consists of six modules some of which are available now and some available in the July release.
Oracle Touchpoints
One of the new modules available is the employee listening module. It enables managers to build better relationships with employees. This is not an anonymised engagement platform but one that prompts managers to engage on a one to one basis using pulse surveys. Managers are prompted when to send them and what actions to subsequently take based on the employee sentiment. Enterprise Times asked Cameron to give and example: "As a manager, exploring their engagement platform, their engagement dashboard, they can see the sentiment they can see the feedback, the actions, and directly from that are prompted then to set up additional training or additional touchpoints, follow up on request by the individual employee."
The initial AI-driven actions are related to highlighting or prompting a manager to take action. In the future, the AI could initiate more actions, possibly even start an Oracle Journey.
ET also asked Cameron who can create the surveys: "We are delivering templates for surveys that people can use out of the box. Our goal is to make this solution very plug and play for our customers. Managers and HR can modify and create their own surveys. Because every team is different and every person is different and the way that you want to drive those communications needs to be configurable."
The surveys are delivered by email or can leverage the Oracle Digital Assistant to deliver them across multiple channels.
Oracle HCM Communicate
A new outreach solution that enables HR teams to design, distribute, monitor, and measure communications across their business. It will enable the HR team to send communications to specific groups of people, perhaps a group of workers in a specific city. It understands the employee base because of the tight integration with Oracle HCM. ET asked Cameron what communication channels the solution currently supports.
She answered: "Today, we support email communications that are leveraging our audience builder to target the audience that you're sending the emails. We will be expanding to text to Slack and Teams and to all the various communication channels that individuals need. The types of content within it can be surveys, videos, general information, links to action links to journeys and workflows, etc."
Oracle Journeys
First released in 2020, Oracle journeys has received enhancements to its workflow solution. Oracle has now added the ability to personalise journeys in a new way. Cameron explained further saying: "We have added contextual guidance both within journeys and within individual transactions themselves. As an individual goes directly to a transaction, they have a choice of having a journey automatically created for them, or they can navigate directly through the transaction.
"What's really exciting is that at each step of the journey, or each stage of an individual transaction, people are presented with embedded contextual guidance that can be anything from videos, micro-learning, analytics, that dynamically surface if I'm doing a transaction looking for information right in the transaction."
Those analytics are personalised and may be different for each individual across the organisation. This personalisation is configured within the Experience Design Studio and driven by AI, once the parameters are set.
Cameron also noted the success that Journeys has had to date adding: "We've activated over 2000 individual organisations on journeys, over 1200 live. These capabilities we've added are immediately available to all of our customers, but those who have activated will be benefiting from it right away."
Oracle Connections
An existing solution, Oracle Connections is an interactive workforce directory and organization chart. Employees can import their LinkedIn profiles, record video introductions, highlight their unique skills and accomplishments, and share feedback on each other's walls to better learn about one another and grow their professional network.
Oracle HR Help Desk
This manages the service requests to the HR team with a ticketing solution that supports multiple channels including Oracle Digital Assistant, SMS, email, and social platforms.
Oracle Digital Assistant
The HR chatbot understands over 90 prebuilt conversations and is supported across a wide variety of channels including a web app. It is also supported in Facebook, Slack, MS Teams/Cortana, Text/SMS, Web, iOS, Android, and can connect to WeChat and WhatsApps using Webhook and Twilio.
Enterprise Times: What does this mean
This announcement is effectively revealing two new modules and an update. However, in creating Oracle ME, Oracle is demonstrating how the new features integrate and power up its HCM solutions. Taken in isolation the new modules might not have delivered much. Bundling them together with the existing modules shows how they fit into what has become a powerful employee engagement tool.
Jason Averbook, industry analyst, co-founder and CEO of Leapgen commented: "Oracle ME is the birth of a new category. Everyone has an answer to Employee Experience these days, but Oracle is taking the conversation a step further. What we've treated as a luxury when it comes to personalized support and workforce communication is now a necessity. Oracle is meeting modern employee expectations and then some – and they're not calling it a nice-to-have. Proactive listening, contextual guidance, and personalized communication is exactly what the workforce needs and deserves, and Oracle ME delivers."
To say that this is a new category may be a bit too much, but Oracle had revealed why existing customers should extend their footprint, and to potential customers, why the Oracle HCM platform is worth a look.