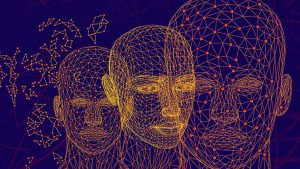 SailPoint has announced two new product suites as part of its Identity Security Cloud. The two new suites are aimed at both those starting their identity security journey and those with a hybrid infrastructure. Sailpoint believes that they will help customers keep Identity Security in step with the changes in their businesses.
Matt Mills, President of Worldwide Operations for SailPoint, said, "Securing and managing all identities across all aspects of the technology stack has moved well beyond human capacity. It has also moved well beyond simply providing secure access and ensuring compliance. Identity security today needs to be autonomous, intelligent, and integrated — an approach that only SailPoint provides to properly and efficiently secure the entirety of our customers' workforce across all identities and access points.
"With these new suites, SailPoint is making it an easy decision for customers, giving them access to an AI and ML-driven and comprehensive approach to identity security that will set them up for long-term success throughout their journey with us."
What are the new SailPoint product suites?
The two new product suites are:
SailPoint Identity Security Cloud Business: A collection of essential identity security capabilities to start an identity security journey built with AI and ML.
SailPoint Identity Security Cloud Business Plus: A comprehensive identity security suite built with AI and ML to discover, secure, and manage identities across an entire hybrid infrastructure.
At the time of writing, neither product appears on the SailPoint website. The company says it will release more details and the pricing before the end of April.
The two product suites are not the only thing that SailPoint is announcing. It has also released a set of new capabilities and tools. The company says that these "show SailPoint's commitment to innovation of its AI and ML-platform." According to the press release, they include:
Identity Outliers: Intelligently discover and remediate high-risk access by leveraging AI and ML analysis to autonomously unearth anomalous identities—all within a single dashboard. Use that dashboard to then search and filter to find specific identities, taking appropriate action to remediate all or specific types of outlier identities. 
Access Modeling: Autonomously build new roles that make the most impact on each organisations' unique business situation. Gain a deeper understanding of suggested roles and the access models needed to make intelligent, guided decisions on continuously improving these models. 
File Access Manager (FAM): Easily integrate FAM capabilities with an all-new AI-and NLP-driven privacy engine to capture PII data across unstructured resources. With FAM, swiftly process automation for Data Subject Access Requests and right-to-be-forgotten requirements.
Enterprise Times: What does this mean?
Anything that strengthens Identity Security is good news. If it also makes deploying it easier, then it's even better news. Until we get more information from SailPoint, however, we won't know how easy these solutions are to use. It is to be hoped that they are easy to deploy and integrate with existing environments.
As to the additional features the company has announced, the most intriguing is the Access Modeling. Just how organisations will use it to create effective roles rather than a surge in roles is unknown. Many organisations struggle to contain the roles and excess permissions they already have. Can this solve that problem? Just as importantly, can it be used to examine existing roles and access to decide what is unnecessary or just needs tweaking?