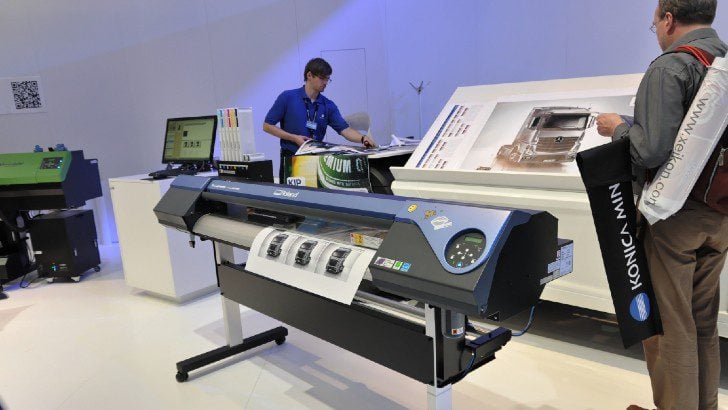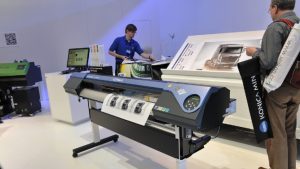 Konica Minolta has selected IFS Cloud to make its field service operation future-ready. The project supports the wider 'Next-Generation Field Service Management' objective the company aims to complete by 2023. From IFS Cloud, Konica Minolta will deploy the IFS Field Service Management Software across its ten national operating companies. The initial deployment will be to 1,000 field service technicians.
Enterprise Times asked IFS the reason why Konica Minolta selected the solution. The reply, which gave little away, stated: "IFS is a leading vendor in this market evidenced by the leader position in the FSM Gartner Magic Quadrant. IFS Cloud will also ensure maximum equipment uptime, reduce engineer call outs, and achieve a heightened customer experience."
The challenge
Konica Minolta is a leading provider of digital workplace services, commercial and industrial printing, and optical systems for industrial use. It has around 3,250 employees and uses third-party organisations to provide services to two million customers across 150 countries.
Running field service operations is expensive, and Konica Minolta wanted to improve the efficiency across several areas for both customers and its field service teams. The benefits it looked for included predictive maintenance that maximised equipment uptime and minimised engineer call outs. With more proactive, planned site visits to repair before breakage Konica Minolta could optimise scheduling ahead of time rather than reacting to call-outs. This would increase uptime and also customer satisfaction. The IFS solution offered market-leading AI-supported planning and scheduling optimisation to allow the field service operation to optimise resource management of inventory and people.
Ged Cranny, Senior Consultant at Konica Minolta: "With the IFS solution, we can realize our vision of Next Gen Field Service Management. The first pilot project in Belgium and the Netherlands with around 130 employees is going very promisingly. In the next step, we will make the new solution available to around 1,000 field service technicians in ten national operating companies across Europe. In IFS, we have found a partner that provides us with excellent support in offering our customers even better service and accompanying them on their way to becoming a digital company."
IFS could not answer how Konica Minolta will phase the rollout after the pilot. Nor whether it will extend it to the third-party technicians that the company uses in some countries. The IFS platform is capable of this scalability, though.
The project
Like the Konica Minolta operation in the US, Europe will look to leverage IoT Generated data. IFS will leverage the data collated from production printers and systems for medical image diagnosis. The solution can analyse the data and suggest where a part is due to fail or whether any maintenance is required.
Konica Minolta will also take advantage of the mobile capabilities of the IFS product that supports iOS, Android and Windows. Technicians will be able to check for spare parts and create invoices and quotations on-site with a customer. This ability increases efficiency as well as the customer experience. It can also help to increase revenues while delivering Moments of Service. Ths IFS application will also integrate into the Konica Minolta SAP ERP solution.
While Konica Minolta appears to be using the core Field Service Modul, it is unclear whether it will also deploy the call centre technology or Remote Assistance. The latter would be especially useful in helping on-site customer technicians quickly fix problems with their devices or to allow experts to support newer field technicians.
Glenn Arnesen, President Europe North & Central at IFS, commented: "We are proud that a renowned company like Konica Minolta wants to future-proof its field service management with IFS Cloud. Our solution supports the company with services related to the installation of systems and equipment."

Enterprise Times; What does this mean
This is a significant win for IFS. Once deployed, it will be interesting to learn which features Konica Minolta has deployed from the IFS arsenal of solutions for field service teams. There is no indication of a timescale, nor is it clear whether the company plans to expand the deployment to other continents such as North America and Asia.