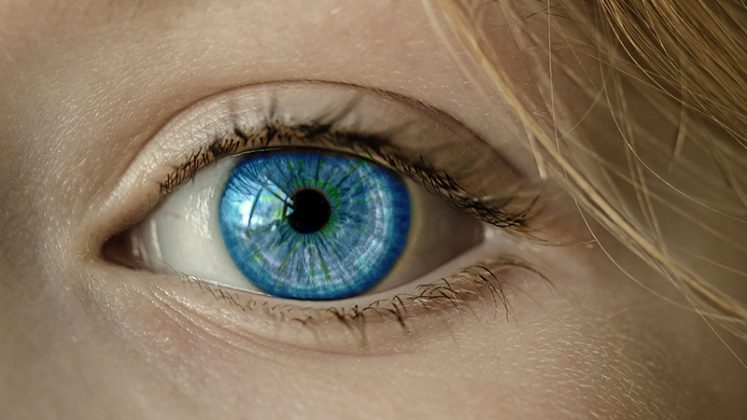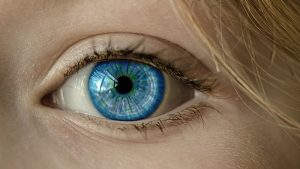 Several interesting pieces of research were published this week. SD Worx published its State of Payroll report that looked at the perceived complexity of Payrolls across 6 European countries. Other research published this week comes from ADP, Appian, Cezanne, Procore, MYOB, Qualtrics, UKG and Xero.
ADP
ADP published its monthly National Employment Report. Employment in the private sector increased by 455,000 in March. Nela Richardson, chief economist, ADP, commented: "Job growth was broad-based across sectors in March, contributing to the nearly 1.5 million jobs added for the first quarter in 2022.
"Businesses are hiring, specifically among the service providers which had the most ground to make up due to early pandemic losses. However, a tight labor supply remains an obstacle for continued growth in consumer-facing industries."
Appian
Appian has published a report entitled "Financiers ridden with technical debt," (registration required). It was written by The Economist Intelligence Unit (The EIU) and supported by Appian. It found that 81% of global financiers say legacy IT inhibits business change. Other findings include:
71% of ITDMs in FSI organizations report that the growth of technology project requests exceeds IT budget growth.
87% of respondents say their organization has encountered operational difficulties in addressing the challenges posed by the pandemic.
81% of FSI leaders say their organization needs to improve its IT infrastructure and applications to adapt to external change better.
44% of ITDMs believe inadequate collaboration between the IT function and business units is a chief barrier to digitization, compared to 27% of business decision-makers.
Michael Heffner, VP of Solutions and Industry Go-to-Market at Appian commented: "Financial services and insurance companies must bolster collaboration between IT teams and the business units they serve.
"Both groups recognize the need to collaborate more to meet their digital and automation ambitions with speed, quality, and security. Our report shows that by working together, modernizing dated legacy systems, and adopting agile methodologies, organizations can overcome barriers to digitization."
Cezanne HR
Cezanne HR carried out a survey in February 2022 that looked at the importance of company culture. It included the importance of a physical workplace. The key findings were:
63% of employees believed the physical workspace was an important part of a positive company culture.
85% of employees aged 54 and over said that the physical place of work was vital.
75% of employees research a company's culture when looking for a new role.
54% of employees would leave or have left a company because of poor company culture.
27% of employees put improved rewards and recognition as their top priority for improved company culture.
21% of employees cited improved mental health and wellbeing initiatives as an area for improvement.
34% of employees said a higher salary was most important to them when looking for a new role. Flexible working was cited by 14%.
Paul Bauer, Cezanne HR's Head of Content commented that: "Home and remote working is something many employees are enjoying the benefits of – especially when it comes to a healthy work-life balance.
"However, the role of the traditional workspace still plays a vital part in the employee experience. Not necessarily for working or completing your day-to-day duties, though. Rather, to act as a hub for your employees to meet, exchange ideas, socialise or simply enjoy those traditional 'water cooler moments."
Procore
Procore published its 2022 Customer Return On Invest (ROI) report. Based on the analysis of 2,600 customers, it shows how the Procore platform helps customers worldwide. Key findings included:
On average, Procore enables project teams to manage 48% more construction volume per person.
75% of respondents agree Procore has helped reduce the amount of rework.
Customer respondents reported saving an average of 15 days on the overall schedule on a typical project.
79% of customer respondents that use Quality and Safety agree Procore has improved their company's safety programs.
Tooey Courtemanche, Founder & CEO of Procore commented: "We are proud to partner with the construction industry to help them do what they do best; build, maintain and power the places where we live, learn, work and play.
"Each year, our annual ROI report helps industry leaders and construction professionals gain insights into how their peers are leveraging construction tech to grow their businesses. This annual survey and report is one of the many avenues through which we get continuous feedback and work to improve the lives of everyone in our industry through our offerings."
MYOB
A poll of 1,000 Australians by MYOB found that:
32% of respondents believe this year's Federal Budget will deliver benefits for Australia's small and medium businesses.
94% said the Government should provide more support for SMEs compared to the top end of town. 84% said the economy still needs government support to aid recovery.
Respondents want tax cuts (45%), specific support for businesses affected by natural disasters (42%) and mental health support (38%).
MYOB Chief Employee Experience Officer, Helen Lea commented: "The contribution the 2.4 million-strong small business community makes to Australia is well known, but the landscape for businesses in Australia is now materially and indelibly changed.
"To create an economy that is supportive of modern business practices and enables businesses to lead their own recovery, the Government needs to help SMEs access the SaaS tools they need to both scale and thrive. MYOB analysis has found improving digitisation for the one in five SMEs with little to no digital presence will lead to a 1.8 per cent increase in SME GDP – equivalent to a $10.5 billion gain for the economy
"In an election year, we know Australians are watching this Budget closely, with 44% of respondents telling us the Budget would impact how they vote."
Qualtrics
Only 27% of Americans took their allocated vacation last year. Of those that did, 49% spent at least one hour a day working. These findings were from research by Qualtrics that also found:
45% of US employees get two weeks or less of paid vacation time each year, 9% get none at all.
51% say more vacation time would influence them to stay at a company longer.
On average, employees had 9.5 unused vacation days left at the end of 2021.
32% of employees say their unused vacation days do not roll over to the next year.
28% say they do not get paid for unused vacation days.
Benjamin Granger, PhD, Qualtrics Head of Employee Experience Advisory Services said: "Two years into the pandemic, employees and organizations have experienced an immense amount of stress while continuously adjusting to work as it evolves.
"If companies are serious about the well-being of their people, they must evaluate existing norms around time off and encourage employees to completely disconnect during their allotted vacation days, without guilt. This is not only healthy for people but essential for ensuring long-term productivity and retention."
UKG
UKG published "The State of the HR Function in Small and Mid-sized Businesses". It is a new study with HR.com and the HR Research Institute. It may help explain why smaller businesses are recovering from the economic impact of the COVID-19 pandemic more slowly than larger businesses.
45% of small and mid-sized businesses are still limited to only partial automation across critical HR, payroll, talent, and timekeeping processes.
15% of organizations report that manual and paper-based processes remain the backbone of process and recordkeeping.
Jess Griffin, vice president of product management at UKG commented: "Automation and artificial intelligence (AI) provide a tremendous advantage because HR leaders and people managers can shift focus from being a process manager to problem solver, elevating strategy and execution.
"This is especially important during times of uncertainty and rapid change. Small and mid-sized businesses that unburden their teams from time-consuming, repetitive manual work can instead focus on creating employee experiences that enhance business outcomes."
UKG also published its monthly Workforce activity Report. After a boost in February, March levelled off. However, at the end of the month, volume increased by 4%, perhaps indicating April growth.
Dave Gilbertson, vice president, UKG said: "March came in like a lamb, but it's going out like a lion. To start, there were no new accelerants to bring additional people off the sidelines, and, likewise, no significant decelerants that reduced shift volume, as neither high oil prices nor the BA.2 variant had a measurable impact on workforce activity in the US. Yet, despite sluggish growth throughout March, very strong acceleration in its final week creates optimism for a potentially notable April."
Xero
The New Zealand Xero Small Business Index rose in February to 114.5 points. It was largely driven by small business sales and wage growth. Sales were up 13% with construction (16.8%) and manufacturing (15.7%) leading the way year over year.
Craig Hudson, Xero's Managing Director for New Zealand & Pacific Islands, noted: "While New Zealand has never seen such high numbers of Covid, our small business community is now used to adapting to disruption. The data shows the sector has done incredibly well so far with Omicron, however there are still challenges ahead with cases peaking in March.
"Hospitality was the only sector to see a decline in sales in February, down 3% y/y. Month in, month out, the data shows the hospitality sector is bearing the brunt of Covid's impact. We need to be doing everything we can to support these small businesses as they face these tough times,"
Jobs growth slowed in February but did not decline, and wages rose by 4.3% year over year in February. In comparison, Xero noted that the UK is struggling, but Australia remains steady.