BigCommerce
, an open SaaS eCommerce platform has released its Multi-Storefront. A new feature that helps enterprise merchants to create and manage multiple storefronts within a single BigCommerce store. The company expects it will drive growth while reducing operational costs and complexities when managing multiple storefront experiences.
Whether growing sales in new regions with localised storefronts, streamlining operations for managing multiple brands. Or customising for different customer segments like B2C and B2B. Merchants can now seamlessly manage every aspect of their business from one dashboard. BigCommerce says it delivers exceptional customer experiences that build brand loyalty.
The Multi-Storefront solution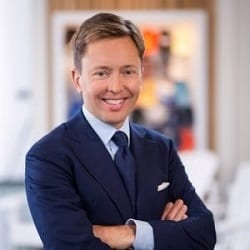 "Multi-Storefront marks a significant milestone in our platform's ability to serve the most complex use cases. It is expected to be the most transformative of our enterprise product enhancements," said Brent Bellm, CEO at BigCommerce. "This capability gives merchants the flexibility to grow brands, segment and geographic scope within the context of a single account."
All storefronts can be powered by BigCommerce's native stencil theme framework. In addition, third-party headless front-end such as Next.js, Bloomreach and WordPress. Brands may even mix and match headless and native stencil storefronts in a single account.
UK manufacturer Bullitt Group, pioneers of "rugged mobile" and the manufacturer and seller of CAT phones & Motorola Defy phones, turned to Multi-Storefront to connect multiple unique storefronts to a single store in order to power localised experiences for its shoppers.
"We needed a system where we didn't have to flip back and forth between multiple different instances to change things. BigCommerce was that system," said Ryan Stapleton, Bullitt Group eCommerce director.
Accessible from the BigCommerce control panel, Multi-Storefront enables merchants to deliver tailored shopping experiences to their different buyers. Retailers can set up storefronts with separate domains, customised design, transactional and promotional emails, and custom pricing with preferred payment methods. Merchants can also simplify management through holistic views to manage customers, products, order fulfilment, and storefront analytics and data insights.
BigCommerce has been working closely with its expansive partner ecosystem to ensure their support of Multi-Storefront. Many partners have updated apps to be compatible with Multi-Storefront to benefit from the new functionality to offer optimised solutions. Multi-Storefront is available to all new BigCommerce merchants.
Partnership with SellersFunding
BigCommerce has also formed a partnership with SellersFunding, a global fintech provider. SellersFunding offers a suite of financial solutions including working capital. The company has developed extended payment terms allowing sellers to pursue a platform transition to a direct-to-consumer model with BigCommerce.
When merchants face a transformative overhaul that requires the proper funding, BigCommerce's customers can access working capital with SellersFunding. Enterprises may need cash flow to support advertising, inventory management, the research and development of new products. Hiring new talent, overall international business expansion and more.
Ricardo Pero, CEO of SellersFunding, says: "We pride ourselves on being on the cutting edge of what our clients need. We aim to ensure their eCommerce businesses can operate seamlessly and competitively. Both BigCommerce and SellersFunding are dedicated to putting the most comprehensive set of resources possible at sellers' fingertips. This partnership allows us to complement each other's offerings and heighten the potential for even more sellers to break out. Hopefully to be the next big name in retail."
Enterprise Time: What this means for businesses.
2021 was a busy year for BigCommerce. 2022 is proving even busier and the company is merely three months through the year. A major hurdle for global enterprises talking to different markets or segments is the smooth development and management of storefronts. The company says its new offering supports enterprise merchants to scale smarter and grow faster. The solution manages multiple store sites across regions, segments and brands from within one BigCommerce store. The solution clearly demonstrates that BigCommerce is going 'upmarket' and trying to appeal to mid-market and larger enterprises. Those organisations often need multiple storefronts with appropriate payment types, currency, tax, fraud compliance and delivery options. BigCommerce has also added new partners to its eco-system including Digital River and now SellersFunding.