Coveo Solutions has released its second annual Relevance Report: Service. The research suggests 96% of people believe inadequate customer service experiences affect their loyalty to a brand. Coveo is a provider of AI-powered relevance platforms that transform search, recommendations, and personalisation within digital experiences.
Across the demographics surveyed, customers expect the service and support agents they interact with to be consistent, accurate, and fast. In fact, 22% reported they would abandon a brand if they had conflicting information. While demand for customer self-service continues to grow, 52% of baby boomers will drop a brand if they can't reach an agent.
Unfortunately, many customer service agents lack the tools, technology and knowledge needed to deliver the service experiences customers demand today. Despite significant advances in enterprise search, customer insight, and knowledge management, agents still struggle to quickly access the right information at the right time. They are buried in a mountain of unnecessary information. 41% of the information that the average agent receives each day is irrelevant to their job role.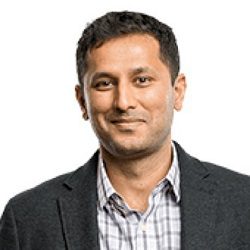 "Service is a crucial element in keeping customers happy. This ultimately, preserves brand loyalty," said Sawan Deshpande, VP & GM of Service at Coveo. "But every customer journey is unique and no agent can account for the nuance of every single support touchpoint alone. AI can not only offer agents a deeper understanding of a specific customer's journey, but also arm them with relevant information when they need it most."
2022 Relevance Report: Service key findings:
Three strikes, and a brand is out
Customers are losing patience fast. 76% of customers said they would abandon a brand after three negative service experiences, a 3% increase from last year's report.
Meanwhile, the "one and done" mentality is on the rise. 12% of customers would drop a brand after only one negative service experience.
Service could be worse than businesses realise
Customers will frequently leave a brand without any indication of dissatisfaction – no complaint, survey response, or social media notifiication. 46% of customers said they rarely or never complain about bad experiences, up from 44% last year.
Generations define good service differently
Younger generations prefer self-service. 40% of Gen Z said they will desert a brand if they can't resolve an issue on their own.
But overcommitting to call deflection is a mistake, because more than 52% of Baby Boomers will drop a brand if they can't speak to a person.
Conflicting information turns customers away
22% of customers said they would abandon a brand if they got conflicting information from customer service representatives.
Balancing self-service and contact centre
The report highlights that the increasing demand for timely self-service experiences is undeniable. For many customers, a simple online search can answer most of their questions, even the more complex ones. For businesses, self-service helps reduce customer friction, take pressure off the call centre, and even drives down cost. Yet, self-service alone is not enough. Overcommitting to call deflection can be a mistake. As our research shows, many customers end up in the call centre anyway, either out of necessity or personal preference. Some people simply must get through to a human being — it's how they want to get help. Companies must give due balance to self-service and contact centres, with the two working in tandem.
As part of Coveo's 2022 Relevance Report: Service, Arlington Research was commissioned to undertake a study across UK and USA. The purpose of the research was to discover trends relating to eCommerce, customer services, and the digital workplace. The survey comprised a nationally representative sample of the working population across both the UK and USA, with 4,000 adults aged 18+ taking part, evenly distributed between each country. All respondents were people who use a computer for work, as a part of companies which contain 250+ employees.
Enterprise Times: What does this mean for business?
There's nothing surprising in Coveo's report. The research confirms what everybody in the industry knows. Poor customer service affects brand loyalty for 96% of customers. Unhappy customers are putting less energy into suffering from poor service experiences. Why give time and effort toward a company that doesn't invest in superior customer service? In particular, ghosting is becoming more rampant. Customers will simply leave without any prior indication of dissatisfaction —no phone or email complaint, survey response, or social media mention. This makes it difficult for companies to identify, anticipate, and respond to potential sticking points across the service journey.
of customers rarely or never complain about bad experiences — up from 44% last year. 46% Service Relevance Report 2022. Brands must understand what customers need and provide relevant content throughout the support journey. So, customers can resolve issues on their own. It sounds simple, but that remains the challenge for enterprises irrespective of size or sector.