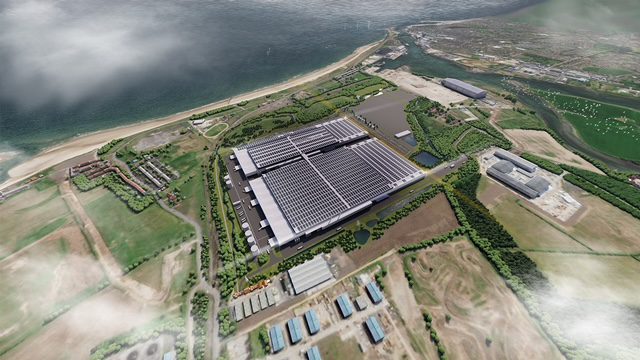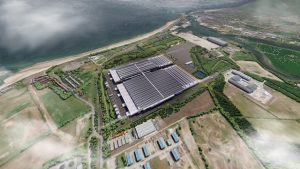 Britishvolt has selected Infor CloudSuite Automotive to help run its business operation at its £3.8 billion, 38GWh Gigaplant in Cambois, Northumberland, UK. This may seem an odd choice of ERP solution, but the CloudSuite Automotive ERP has a wealth of functionality that makes it suitable for industries beyond the automotive industry.
Britishvolt is one of the leading investors in battery cell technologies and research and development. The company recently partnered with Aston Martin to develop a high-performance battery, and earlier this year signed an MoU to work with Lotus as well.
The first phase of the project will see the deployment of the Finance, Procurement, HR, Risk Management and Sales modules. It is due to be delivered in August 2022. Phase two will complete in 2023 and includes production, planning, inventory, and warehousing. Britishvolt will have 300 core ERP users, and the solution will support 3,000 employees for its HR solution.
Choosing an ERP solution
Enterprise Times asked David Threlfall, Britishvolt CIO, about the selection process. He replied: "The ERP selection process was held over a 6-month period involving all business functions with support from HSSMI who are assisting BV in building a world-class IT Enterprise architecture.
The challenge was to find a solution that would provide operational support for both the manufacturing and back-office functions. The process was thorough, and BV used a scoring mechanism in which Infor scored the best.
Where did Infor score highly compared to others?
Threlfall noted four areas: "Being a true SaaS solution multi-tenanted 'Built in the cloud' rather than 'Moved to the cloud' providing secure 24/7, multiple location availability and reduced Carbon overhead supporting BV ESG agenda.
"'Out of the Box' digitally integrated trading functionality with global Vehicle manufacturers and supply chain partners to support BV 'Digital DNA' initiative.
"Availability of standard processing that will allow rapid ERP deployment and efficient operating model."
The fourth was the proven implementation methodology that Infor has. Infor has an agile approach to implementation and uses accelerators for specific industries. Rather than approach implementation as a massive project, it breaks it down into different phases that customers can measure. The intent is to decrease the time to value for customers. This was one of the themes of the recent keynote by Kevin Samuelson, CEO, Infor, during its recent Inforum event.
Who will carry out the implementation, Threlfall replied:
"Primarily the INFOR and BV teams supported by HSSMI."
Alignment with Infor Automotive
Britishvolt started construction on the Gigaplant in September following funding from the UK government's Automotive Transformation Fund. It has now started implementing the solutions that will help run the plant. As Threlfall noted: "ERP is recognised as being one of the foundational applications of the BV Enterprise Architecture."
Infor CloudSuite automotive will provide industry-specific capabilities, including the automotive and supplier exchange functionality out of the box. The supplier exchange will help Britishvolt automate collaboration processes with its automotive customers. Infor solutions can also scale both as the company increases volume, adds more plants and grows internationally
Threlfall commented: "Our key drivers are sustainability and innovation, which also apply to our business management systems. Our decision to invest in Infor CloudSuite Automotive matches our overarching ethos of employing systems and platforms capable of dynamic evolution, using proven modern technologies that deliver competitive advantage, sustainability and reliability.
"With Infor CloudSuite Automotive, we know we've chosen the best solution to support our rapid growth and innovation. A rapid implementation will enable us to hit the ground running, bolstered by industry-specific functionality to facilitate that all-important seamless digital interaction with customers and suppliers throughout the supply chain, as well as optimum operational efficiency and agility.
"This investment will create a data-rich environment to enable full traceability from raw material to end user, a core component of our aim to create a genuinely circular economy."
Enterprise Times: What does this mean
This is another good win for Infor at the UK based electrical battery organisation. In 2019 it won the deal to implement Infor CloudSuite Industrial Enterprise at its centre in the West Midlands.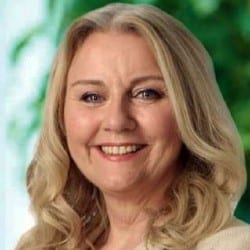 Anwen Robinson, Infor GM and SVP for UK & Ireland, commented: "Infor CloudSuite Automotive is proving itself to be the go-to solution for businesses operating across the automotive industry. As the automotive sector continues to evolve, businesses need to keep pace, supported by agile and responsive solutions.
"As Britishvolt has recognised, our solutions offer the industry-specific functionality needed to simplify and streamline operations, in combination with the agility and flexibility to support even the most ambitious growth plans in the most dynamic of sectors."
The Infor approach differs from its main rivals, SAP and Oracle. Its industry approach means that each CloudSuite is better suited to specific industries. Additionally, this deal proves that Infor also has the last-mile functionality to win deals in adjacent industries. Is this a sign that other larger firms might select Infor compared to rivals? Also, can it corner what a growing market in this sector is?