TCO tools typically focus on computing, storage, and data I/O. However, they rarely consider every cloud migration cost.
Each major cloud provider (AWS, Azure, and GCP) has an online calculator designed to help organisations estimate the total cost of ownership (TCO) associated with migrating to their service. These tools generate cost estimates based on variables such as server workload, database and storage infrastructure, and the amount of networking bandwidth typically consumed by the organisation. Michael Bathon, vice president and executive advisor, IT at Rimini Street, sheds light on the forgotten costs and talks of a future beyond cloud TCO calculators to understand cloud migration's actual price and benefit.
In reality, those who over-depend on these TCO calculators are likely to be struck with sticker shock once they start getting their monthly bills. The truth is these tools mainly focus on things such as compute, storage, and data I/O, but rarely do they account for all the costs that organisations need to consider when looking to migrate to the cloud. At the same time, those tools do NOT show all the actual value that the public cloud can offer.
Here are five other costs (and benefits) that every organisation should take into account when attempting to analyze the true TCO of cloud migration:
1. Disaster Recovery
Generally speaking, many organisations don't have the disaster recovery (DR) solution they want, but rather the disaster recovery they can afford. In cloud environments, organisations can usually get the disaster recovery they need without outlandish costs. Why? Because in the cloud, you can create a DR environment that mimics production without paying for idle resources. The benefit of an active DR should be used when calculating cloud TCO. Most online calculators don't account for this, let alone the cost of lost business continuity if and when a disaster should occur.
2. Labour
Another high cost that gets lost in the TCO calculator shuffle is the cost of employee attrition. The calculators will factor in some benefits of increased productivity, but they do not consider the additional benefits that an employee will receive. Organisations may look at labour savings when considering cloud migration, but do they look at the cost if they don't move to the cloud? There also may be training costs involved to build the internal IT team's skills on the cost side. But in the end, if your talent doesn't have cloud experience on their resume, they could quickly become irrelevant in this industry. They know that, and they will look for companies to expand their skillsets.
3. Full Self-evaluation
It can be painful, but to perform a complete TCO analysis, organisations need to look at the total costs of their current operations. Every piece of IT software, hardware and talent need to be accounted for, and it can be a tedious process because it's easy for things to go overlooked. The IT team needs to connect with the finance department and track down every invoice from the past year to create a clear picture. Particularly in larger organisations, it is straightforward for a $5,000- or $10,000-per-month hardware support contract to get paid without question. Still, all this needs to be accounted for when determining what your actual cost savings will be in the cloud.
4. Continued Data Center Support
Many organisations may need to leave a portion of their critical systems living in a data centre because the cloud service doesn't provide full support. In this case, an organisation may consider utilizing a colocation centre to move software running on older OS versions to close out their own costlier physical data centres. For ancient systems that are not x86 friendly, a cloud migration may be tricky, but some companies will physically move and run your hardware — or provide hardware that runs an OS such as Solaris or AIX.
5. Other Organisation-centric Costs
Every organisation has several other costs associated with migrating to the cloud, but they can vary widely based on the size and type of the business and its specific individual needs. For example, some organisations might overlook the cost of data transfer, while others may forget to account for a heavy and data-intensive application that performs constant communication. Organisations should also create an administrative role to manage these costs month by month — unless every line item is examined regularly, TCO calculations likely won't be entirely valid.
Other things to consider include add-on services specific to each cloud vendor and discount pricing for those who commit to longer-term contracts upfront. While these may seem like enticing deals, it's yet another reason to diligently examine current spending trends versus what is likely to be spent in the cloud. Even if a vendor offers a discounted sticker price for a three- or five-year commitment, organisations may still end up overpaying if there are services that simply go unused.
A recent case study from AWS outlines how Airbnb moved to a flexible pricing model while discontinuing its on-demand instance usage. As a result, Airbnb cut its storage costs by roughly 27%, while a move to UltraWarm storage for Amazon OpenSearch Service led to a 60% reduction in logging infrastructure costs.
Conclusion
Overall average cost reductions are tough to calculate because they vary based on the individual use case, but most published studies from the Big Three cloud providers indicate a range of 25% to 40% in savings. In reality, however, there's no way to know if that number is accurate unless you roll up your sleeves and take a deeper dive into true TCO. It can be a time-consuming and arduous process involving several departments to properly assess what's being spent now and what would be spent when moving to the cloud, but it is the only way.
Once this work is done, the numbers become more "real," which allows organisations to avoid unnecessary sticker shock and perform accurate TCO analyses that will benefit the organisation over the long run.
---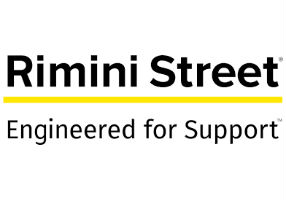 Rimini Street, Inc. (Nasdaq: RMNI), a Russell 2000® Company, is a global provider of enterprise software products and services, the leading third-party support provider for Oracle and SAP software products, and a Salesforce partner. The Company offers premium, ultra-responsive and integrated application management and support services that enable enterprise software licensees to save significant costs, free up resources for innovation and achieve better business outcomes. To date, more than 4,200 Fortune 500, Fortune Global 100, midmarket, public sector, and other organizations from a broad range of industries have relied on Rimini Street as their trusted application enterprise software products and services provider. To learn more, please visit http://www.riministreet.com, follow @riministreet on Twitter, and find Rimini Street on Facebook and LinkedIn.