ProjectManager has launched a new workflow solution to enhance its work management software. The workflow automation and approvals solution will enable organisations to create repeatable complex workflows to increase efficiency. The workflows can support Agile and Waterfall project methodology and support triggers and forks within a single workflow.
Enterprise Times also asked Shawn Dickerson, VP of Marketing at Project Manager some questions about the release.
Is it available now? Dickerson confirmed that Workflow Automation is being shipped this week. Is there a cost associated with this new feature?
Dickerson replied: "No additional cost, but only available in Business and Enterprise editions. Specifically, ProjectManager Business edition customers can implement up to 5 automation rules per workflow, while Enterprise edition customers get up to 20. However, in both instances, users can implement as many triggers and actions in one automation rule as necessary to maximize utility and flexibility."
What is Workflow Automation?
Workflows are initiated by a predetermined trigger or set of triggers, such as a status change in a task or project. Users can select many task fields to become triggers, including planned hours, actual house, actual cost, priority, status, and percentage complete. Once triggered, automation will start. The automation can consist of several actions, from changing a priority, seeking approval and notifying a team,
The power of this workflow automation is the combination of multiple triggers and multiple actions. For example, if a task has not reached 100% complete by the due date, a series of actions could be triggered. These could raise the task's priority level and send notifications to the task owner and project manager.
Once created, workflows can be copied between projects. They can also be added to Project templates. Creating multiple triggers against the same status change or task is possible. This allows multiple teams to become involved simultaneously, eliminating delays in unnecessary sequential manual approval processes. A user can create a draft workflow against a trigger and review it before pushing live.
Once a workflow is triggered, ProjectManager supports several actions to undertake. These can include:
Update status
Add/remove assignee
Update priority
Update progress
Add or remove tag
Request approval.
Create an alert for a team member.
Why are they useful?
Users can create workflows that align with a particular customer, industry or organisational wide. It allows them to focus on doing the work rather than checking or administrating it.  A project team can create an unlimited number of workflows for each project.
However, careful thought should go into these workflows as the risk is that creating them takes more time than is saved, especially if they are only initiated rarely. Organisations need to consider the value of the workflow, its frequency of occurrence, and the risk if an issue is missed.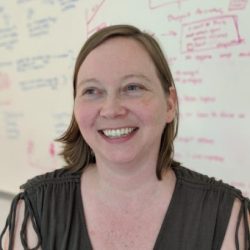 Stephanie Ray, Vice President of Product for ProjectManager, commented: "With these new capabilities, users can manage their custom workflows, approvals and automation rules in one place, so it's easy to understand the automated actions associated with a given project. And, our custom workflows, approvals and automation processes are simple to understand, set up and use, even for teams who are just getting started."
Ray also gave an example of a use case for workflow automation. For an R&D team developing new products, they may have a quality assurance process for each development phase.
Once a phase is complete, workflow automation could trigger the approval requests, notifications, and subsequent updates to the next phase with manual administration. This ensures that the process is consistently applied and that the right approvals are sought before the R&D team proceeds.
Enterprise Times: What does this mean
Workflow automation is a significant improvement for the ProjectManager solution. It has built a flexible workflow automation solution that will add significant value to its work management solution. Organisations' challenges will be creating workflows that deliver value and require little maintenance over time.
While the solution supports a draft, there is no indication of what testing mechanisms are in place to use before pushing live. Users can create dummy projects, but if the decision is made to change something that impacts the triggers, perhaps a change in priority names, there is no indication that potentially faulty workflows are flagged.
What does the future hold? Enterprise Times asked Dickerson what was on the road map? He replied, "Mostly focused on enhancing the automation piece by adding more triggers and more actions."
It will be interesting to see what customers put up as ideas for improvement.