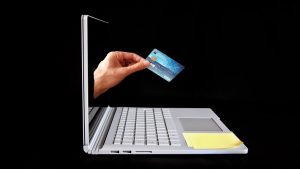 Global fashion icon embarks on long term digital strategy. BigCommerce joins Contentstack Catalysts Programme to deliver digital innovation. Global sports brand SAMURAI has chosen to partner with Brightpearl to support its operational setup for scalable, sustainable growth. Italian luxury footwear brand Aquazzura selects Cegid Retail to step-up digital transformation of its stores. Guidance in social entrepreneurship to be given to London students in stage one of international rollout of new educational initiative. A report by Accenture suggests Social commerce will grow three times as fast as traditional commerce to $1.2bn by 2025.
Contentstack, BigCommerce and Like Digital create Global Agility Platform for La Perla Beauty
Contentstack, BigCommerce and Like Digital have jointly delivered an agile, global digital platform and ecommerce capabilities to La Perla Beauty. The company is the cosmetics and fragrance subsidiary of iconic Italian lingerie brand La Perla. As part of the project, BigCommerce has joined the Contentstack Catalysts partner program.
Following a thorough review of the market, La Perla Beauty will launch multiple storefronts on Contentstack and BigCommerce, with build and implementation from Like Digital.
As part of this project, BigCommerce has joined the Contentstack Catalysts partner programme. This is an ecosystem of industry-leading technology and service providers that accelerate digital experience innovation. Catalysts advance the use of a microservices-based, API-first, cloud-native SaaS, headless (MACH) architecture. It brings award-winning technology, best practices, and a proven methodology for delivering exceptional digital omnichannel engagement. Matching this technical innovation, Contentstack recently expanded its Care Without Compromise programme to Catalysts in order to provide joint customers the highest level of post-purchase support, creating the first cross-vendor support programme in the industry.
Samurai Sports selects Brightpearl to support DTC expansion
Global sports brand SAMURAI has chosen to partner with Brightpearl to support its operational setup for scalable, sustainable growth.
Brightpearl's Automation Engine means the eCommerce retailer will have its orders, inventory, warehouse and fulfillment processes streamlined and automated. Brightpearl says its Plug & Play integrations with third-party apps means syncing with the brand's existing Shopify setup is seamless.
Originally founded in 1996, SAMURAI is known across the world for creating bespoke sportswear for elite sports clubs and grass root organisations. The company plans to grow and transform Samurai into the most attractive and iconic brand in the rugby community and beyond.
With Brightpearl supportings its operation, SAMURAI has gained access to an automation engine that saves the average customer two months every year. In addition to reducing errors by 60% and cutting labor costs in half. It means the team can stop spending hours manually processing orders, creating invoices and entering data into complex spreadsheets and start focusing on growing fearlessly.
After a 120-day deployment, the Retail Operations System has quickly proven a key player for SAMURAI. With a market-leading range of Plug & Play integrations, including to Shopify and Xero, the business now has a real-time central source of truth. Crucially for a DTC business like Samurai Sports, inventory monitoring across multiple sales channels and access to data-driven forecasting has been made easy with Brightpearl's Demand Planner tool. Brightpearl's ROS includes financial management, inventory and sale order management, demand planning, purchasing and supplier management, CRM, fulfilment, warehouse and logistics.
Italian luxury footwear brand Aquazzura selects Cegid Retail to digital transform stores
Retail software vendor, Cegid says Aquazzura has selected the Cegid Retail unified commerce and point-of-sale platform to manage its stores in Italy and worldwide.
The retailer has stores in Italy, France, the UK, Middle East and America. Aquazzura will give sales associates mobile devices to help customers find the most suitable products and benefit from technology that personalises service and ranges appropriate for each store, region and country. As part of its digital transformation, stores will also add more omnichannel services. This includes "Click & Collect", "Ship from Store", "Click & Reserve" and "Return in-store".
The company said it chose Cegid because of its international credentials and expertise in luxury retail. In addition to the need for regulatory and tax compliance for operating in different countries. Aquazzura is available at over 300 luxury retailers in 58 countries and has own-brand boutiques in locations around the world. It preferred the flexibility of a SaaS (Software-as-a-Service) cloud-based retail solution with the option of adding multiple features in the future.
First-of-its-kind educational initiative launches partnership with industry-focused UK institution
AdamStart, the first dedicated social entrepreneurship programme of its kind in the UK, has joined forces with Pearson College London to launch phase one of a unique partnership.
The programme, which aims to help budding entrepreneurs develop an understanding in how to operate successful social enterprises, will offer students training and mentorship with guest lecturers and entrepreneurs from around the globe.
Delivered by the Adam Bradford Agency, the partnership marks the beginning of an international campaign rollout throughout 2022. It is the latest evolution in the long-standing relationship between AdamStart and Pearson College London, having collaborated over several years to deliver entrepreneurial opportunities, both to students and young people in the UK and beyond.
Pearson College London students will gain access into a unique digital networking platform, linking them to a global network of ambitious young innovators. AdamStart will also provide a range of enterprise support to the University's ecosystem of learners, academics, and SMEs.
AdamStart was created to ensure young entrepreneurs fulfil their capabilities in creating economically viable solutions within an enabling ecosystem, giving it participants a platform to deploy meaningful change for local and international societal challenges.
More recently, the business set up a global competition encouraging young people to tackle coronavirus within their communities. The Covid-19 Innovation Challenge saw five budding entrepreneurs put forward their business entries to win access to top level training programmes and industry mentors, as well as opportunities for funding and financial backing.
Social commerce to triple to $1.2 billion by 2025 says Accenture Report
Social commerce is expected to grow three times as fast as traditional commerce to $1.2 billion by 2025. This is according to a new report 'Why the future of shopping is set for a social revolution' from Accenture. The growth of the $492 billion global industry is expected to be driven by Gen Z and millennial social network users who will account for 62% of social commerce spending by 2025.
In 2021, 64% of social media users said they made a social commerce purchase – that is they researched or discovered and checked out a product via a social media platform like Facebook. The industry was given a significant boost due to COVID pandemic lockdowns. 59% of social buyers said they were supporting small and medium-sized purchases through social commerce while 63% said they would shop with the same seller again which shows that loyalty ranks high on social.
Half of social shoppers said they were concerned their purchases weren't protected or refunded properly. Clarification and building trust on this issue could increase willingness to purchase in the future it seems.
The areas with the highest number of purchases made through social are fashion (18%), electronics and food (13% each) and home decor (7%). The report also noted that consumers in developing countries were more likely to shop on social with eight in ten Chinese social media users making purchases on social apps.