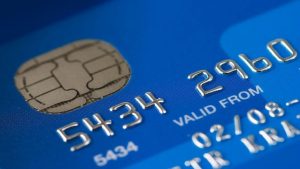 Pay iO has announced the launch of its new payment solution for online retailers. Powered by open banking, Pay iO has joined the revolution that's transforming the financial ecosystem in the UK. Many sectors are benefiting from open banking, including the burgeoning multi-billion-pound eCommerce market where payment solutions are a crucial asset.
Pay iO is an open banking powered payments service that enables online shoppers to simply click and pay. Pay iO is regulated by the FCA. The company say it is the first open banking provider to be available on the WordPress, WooCommerce and Magento marketplaces. These eCommerce solutions are hugely popular with retailers who can now add Pay iO to their website payment options using a simple plugin. This means SMEs can get on board more quickly, easily and cheaply than with traditional providers. Pay iO is set to join other leading eCommerce platforms in the coming months.
Easier to process payments
Pay iO says its dashboard, functionality and low transaction fees make it easier for retailers to process payments and refunds. The platform can remove the risk of card fraud and keep track of their business. A merchant's account is activated within 24 hours and there are no set up fees or contracts. It also means a seamless customer journey for online shoppers who can pay directly via their bank with a few simple clicks.
"With a background in corporate finance, I saw the potential of open banking at its inception," said Mandeep Nagra, Co-Founder of Pay iO. "Open banking is a technology that can democratise finance and benefits both consumers and businesses in many ways. We created Pay iO with the goal to ensure accessibility to all sizes of merchants. Furthermore, to simplify what is often a cumbersome and expensive process," Nagra added.
Cart abandonment
One reason why online shoppers abandon their carts is that they encounter difficulties making a payment. Pay iO say it offers simple, fast, card-less transactions with no sign up required. Retailers benefit from direct settlement and no chargebacks. They can also use Pay iO alongside other payment options.
"It's clear how fast online retailing is growing," said Jon Singh, Co-Founder of Pay iO. "It's a part of most people's daily life and that automatically affects the payments market. Pay iO's payment service has been developed specifically for this growing sector. We plan to add additional features as the market evolves."
"We chose to add Pay iO to our website because consumers are increasingly savvy about payment options," said Tudor Morosanu the CEO of Touchsale. "To remain competitive, we need to give shoppers the checkout process they expect."
Enterprise Times: What this means for business.
In October 2021, PPRO, a provider of local payments infrastructure released its 2021 edition of its Payment Almanac. The global eCommerce market is expected to grow to $6.9 trillion by 2025. Consumers expect to make purchases with their preferred payment method.
Hence Pay iO joining the open banking revolution, launching a new payment solution for online retailers. The company has positioned itself by making it available on WordPress, WooCommerce and Magento marketplace. These platforms have extensive eco-systems and are widely adopted by retailers across the world. The way forward for a business in the payments sector is to have touchpoints and engagement points relevant to customers. From a payments journey perspective, ensuring businesses are digitally relevant by providing customers access to payment tools will be crucial.