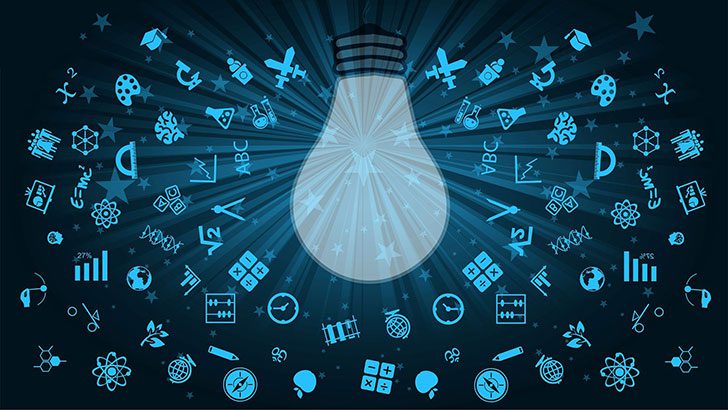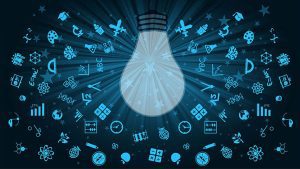 The overall success of any business or industry relies on multiple factors. But one element that has been particularly apparent over the past few months is the need for talent with specialist skills to enable businesses to thrive.
Recent headlines have made us all more aware of the national implications when specific sectors face a skills shortage – from England's 38,000+ shortfall in nurses placing extra pressure on our health service to the dramatic impact on supply chains from the lack of HGV drivers. In all corners of the UK economy, large and small business leaders have to develop new strategies to overcome a lack of skills.
In our recent Business Barometer – The Open University's annual report, published in partnership with the Institute of Directors for the first time – almost two thirds (63%) of business leaders agreed that their organisation has found recruiting difficult because candidates didn't have the required skills for the role. And this is despite 30% saying they are spending more on recruitment than in the past – it has now reached an average spend of £23,400.
Why is training important?
There are, of course, significant macro factors. The pandemic and Brexit have – and will continue to – impact long-term growth plans and talent management strategies. The uncertainty experienced across the board looks likely to continue, which has affected spending on training, staffing and investment. However, many aspects of the current skills shortage were in place before the Covid-19 health crisis and the UK's exit from the European Union. This has consistently been reflected in previous editions of the report, so skills shortages are nothing new.
The most sustainable way of combating the talent shortage centres around enhanced training. Invest in the staff you already have and improve their skills rather than spending more money chasing a diminishing pool of candidates. Even when new candidates have been found, their skillset may still be less than desired. 28% of business leaders said they had to recruit at a lower level than expected in the past 12 months while. 79% of these have spent money on training these new hires to get them up to speed.
For the wellbeing of the workforce – and the long-term success of a business – the lack of skills is problematic as it invariably adds to existing employees' workload. More than half (56%) believe that vacancies have led to them overextending their workforce.
So, what can businesses and organisations do to address their skills gaps and future-proof their business going forward? Here are five specific areas to consider.
Apprenticeships
Apprenticeships should form a core part of any employer's strategy to drive long term growth and talent. According to the survey, more than half of respondents (56%) believe apprenticeships and work-based learning are critical to their long-term success. Among those who currently employ apprentices, 96% expect to maintain or increase this next year.
The beauty of apprenticeships is that they can give individuals and organisations additional skills. As well as bringing in and training new talent, they also allow existing staff of all ages and backgrounds to retrain or upskill.
Apprentices spent 80% of their time in their job and 20% studying. Research from The St Martin's Group, in partnership with City & Guilds and NCFE, found that apprentices, on average, generate an early net benefit to businesses of at least £2,496 and in some cases much more, even during the training period. They can bring benefits to their business from day one.
Upskilling strategy
Apprenticeships are one specific form of bringing new skills and expertise into an organisation, but there are other ways. Employers should establish a strategy to ensure all employees have a path towards learning and development. This is one of the most sustainable ways of addressing the skills gap. Make sure you work with a training partner that can help you audit your skills, identify business challenges, and find the right programmes at the right level and intensity to make a direct and immediate impact on the business.
Lifelong learning
In today's working landscape, with a job-for-life long gone and new technology constantly evolving the world of work, people must be ready and willing to learn new skills at any point in their careers. Indeed, many of us may have multiple careers within our lifetimes. Encouraging flexible lifelong learning is a key element of the UK Government's plan to improve skills. The Prime Minister has committed that the "Lifetime Skills Guarantee (in England) will enable anyone to acquire the skills to do these jobs, wherever they live and whatever their stage in life". While details have yet to be announced, the government has said it will introduce a Lifelong Loan Entitlement (LLE) from 2025 in England. It will allow individuals to access support for learning regardless of whether it is provided in colleges, universities or Independent Training Providers.
The majority (80%) of respondents across businesses of all sizes in England indicated that shorter and more flexible access to learning is important. Specifically, on the LLE, more than 86% of organisation leaders in England considered the UK government's proposal "helpful" for retraining their workforce.
In Scotland – funded by the Scottish Government and administered by the Scottish Funding Council (SFC) and Skills Development Scotland (SDS) – there is the Upskilling Fund and the National Transition Training Fund (NTTF).
The National Transition Training Fund was established to help tackle the rise in unemployment caused by Covid-19 and offer short training opportunities for in-demand skills. The fund was created to help people take advantage of jobs available in areas such as digital, green technologies and health and social care.
In Wales, there has been a renewed focus on lifelong learning since the Senedd election in May 2021, with some key commitments in the Welsh Government's Programme for Government and in the recently-announced Co-operation Agreement between the Welsh Government and Plaid Cymru.
The skills agenda is thought to be central to the Welsh Government's 'build back fairer' mission. Indeed, the Economy Minister has spoken of his plans to narrow "the skills divide with a focus on support for those furthest from the labour market".
This is seen not only in terms of recovery from the pandemic but also in terms of eradicating poverty and building a sustainable economy in line with the pioneering Well-being of Future Generations (Wales) Act.
Work is underway to develop the Young Person's Guarantee of work, education, training, or self-employment, to create 125,000 all-age apprenticeships, and expand the use of shared and degree apprenticeships. There has also been an expansion of Personal Learning Accounts as well as increased support for business training needs.
Distance learning opportunities
If the pandemic taught us anything, it was that digital communication was a means of maintaining aspects of our lives we'd previously done face-to-face – and that includes training. Indeed, participating in distance learning opens training to more people. Where you live or work, whether you are full- or part-time, are no longer barriers. All business leaders have seen how people can work and develop skills remotely.
Even as employees who spent 18 months working from home start to return to the office, the flexibility that remote training offers remains available to all. This can be helpful to those in remote and rural regions, or those juggling personal commitments.
Mentoring and coaching
Improving the skills of your workforce varies depending on company size or sector – and can also include the support and insight of more senior colleagues or individuals within your industry.  Mentorship has a proven track record of being beneficial as 97% of employees with a mentor say they are valuable. Moreover, 25% of employees who enrolled in a mentoring programme had a salary grade change, compared to only 5% of workers who did not participate.
Mentoring and coaching can add skills and help staff feel valued through a number of ways:
Establishing a more informal connection between employees
A company-wide mentoring scheme
Hiring coaches for C-suite level
Taking part in an industry association scheme to share knowledge through the sector
Supporting talent and overcoming the skills shortage is a priority for governments and organisations. As shown, there are a number of ways of helping to achieve this and The Open University has a rich heritage in flexible work-based learning for organisations across all sectors. Now is the time for businesses to invest in their workforces to be sure they have the skills to help them grow in the coming years.
---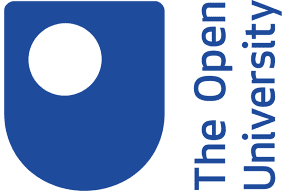 The Open University (OU) is the largest academic institution in the UK and a world leader in flexible distance learning. Since it began in 1969, the OU has taught more than two million students worldwide and has over 175,000 current students, including more than 7,000 overseas.
Over 72% of students are in full-time or part-time employment, and three out of four FTSE 100 companies have sponsored staff to take OU courses.
The OU works with over 2,400 organisations and is England's largest provider of degree apprenticeships based on 2019/20 starts.
Regarded as the UK's major e-learning institution, the OU is a world leader in developing technology to increase access to education on a global scale. Its vast 'open content portfolio' includes free study units, as well as games, videos and academic articles, which have reached over 36 million people.
For further information please visit The Open University