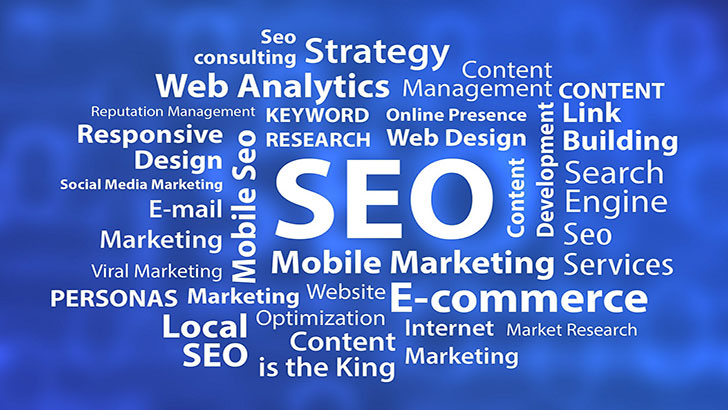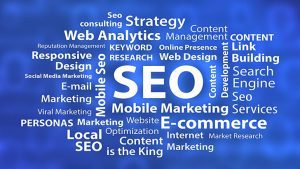 There has been an increase in the number of persons shopping online. As experts project that 95 percent of all purchases will be made online, businesses will have a plethora of possibilities.
With the rise in the business, you'll need to adjust your internet strategy. One of the most efficient strategies to get your business noticed has been Magento SEO Hong Kong for many years. There are many ways to get free and organic visitors, but this is one of the finest strategies to increase exposure and profits.
To help your customers' Magento websites acquire more traffic from organic sources, what can you do?
In the future, there will be even more!
1. Conduct a Search for Keywords
The most critical stage in increasing organic traffic is conducting thorough keyword research.
Keywords are the search terms used by the people who are most likely to buy the products you're selling. Keywords must be well researched and optimised to rise in search engine results. For this reason, conducting keyword research and optimising your clients' Magento websites will help them rank higher in search results.
To keep up with Google's algorithm adjustments, Magento SEO Hong Kong specialists are regularly updating their keyword research. Keyword research aids in the creation of a list of target keywords for your strategy.
Being aware of your competitors and the terms they're ranking for is also critical to your success. Competitive intelligence technology can be useful in this case. A few of the tools you can use include SEMRush, Google Alerts, Ahrefs, and the Google Keyword Planner. Monitor your own rankings and see how they stack up against those of your competitors with the help of these tools.
In addition, don't be scared to look for new traffic sources outside of Google. What if you have no idea where to start? You can learn everything you need to know about search engine optimisation from this comprehensive guide.
2. Add Descriptions to the Page Headings
It's easier for visitors to find and understand a webpage's content if its title is descriptive. Page titles are critical since they are the first thing announced by screen reading software.
If web visitors don't know what they're looking for, it's tough for them to find what they need. Because of this, they'll have no choice but to click the link to determine if it's worth their time.
Using these strategies, you can increase the number of customers who buy from your e-commerce site. Don't make your titles too long or too complicated!
We can use these items as examples for apparel, footwear, and timepieces. The title of each page in a category might be different. The smart idea is to give it a name so that you can remember it later. Items like men's clothes, women's shoes, and children's backpacks are examples of this.
Using the product and brand name in the page title can help boost sales if you're selling a well-known brand.
3. Meta Description and Meta Keywords should be incorporated
To be indexed, websites must be explored by search engine robots. These bots get a huge variety of information from web pages in addition to links and titles. You need to know that robots can only crawl what they can find. They're not bothered by any of it.
SEO-friendly means it's worth the effort in the long run to make a few adjustments to Magento. It will make your clients' Magento websites bulletproof! Search engines ignore sites that are overloaded with flash, frames, and images. This is also true if products and descriptions are buried in databases.
Increase the visibility of e-commerce pages by optimising the following elements:
Meta Description
Meta Keywords
Content Header
Many websites include meta keywords in their HTML code. It is a smart technique to convey an overview of the page's content. The meta keywords section should contain no more than ten keywords. "Wooden furniture," for example, might be used as a meta keyword for your website.
Adding a meta description to a Google search results page is like adding an additional line of text following the page title.
4. Product Image Optimisation
Optimising product images on Magento websites can help them rank higher in search results. The more people who come to your store and buy from you, the more money you make.
So, what are your options for taking high-quality product images for your Magento store?
Step one is to capture an image of the subject matter in high resolution. To ensure that you get high-quality photographs, you will need a professional photographer. It is important that your images' alt tags accurately represent them. While search engine bots cannot read photos, they can understand alt tags.
Don't go overboard with keywords in your alt tags. Your photos should include keywords in their names. "Joe's Whey Protein Powder.JPG" is superior to "IMG00056.JPG." Alt tags, on the other hand, should be clear and simple.
What can you do to help your customers' Magento websites sell more?
There are other strategies to boost sales on a Magento e-commerce site. One option is to include LiveChat products into Magento-based stores.
Other things to think about include local Magento SEO Hong Kong updates, social media integration, and automated abandoned cart recovery. However, this list is far from complete. If you want to increase your bottom line, it's a good idea to look at what your competitors are doing.
Always strive to grow and learn new things. Follow what others have done and what people have come to anticipate.
---

At Globex Outreach, we have 10+ years of experience and expertise in keeping pace and delivering quality. We only deliver white hat services. Attaining excellence for every task and project we work on, is our motto since the very beginning and that is keeping us motivated from last 10 years.