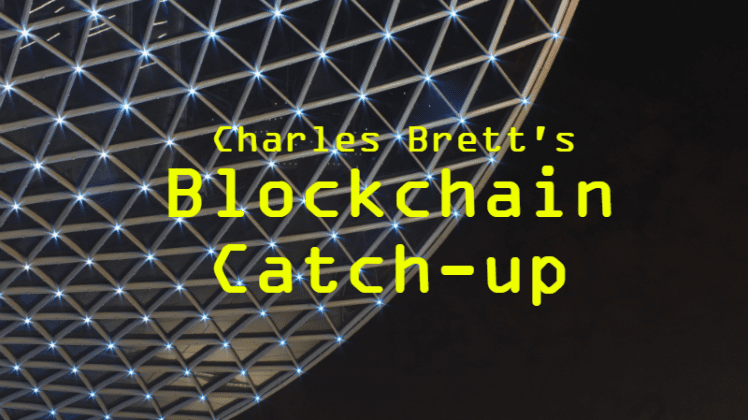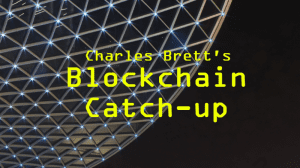 This is Charles Brett's start-of-the-week Enterprise Times 'blockchain catch-up' Week 45. Necessarily it is idiosyncratic and selective.
It is not intended to be comprehensive but does seek to highlight 'Quick Takes' on specific developments as well interesting pieces to read, a listing of some (not all) announcements/press releases and pointers to upcoming events.
Quick Takes – Charles Brett's Blockchain Catch-up Week 45
A UK Central Bank Digital Currency – statement to Parliament made on 9 November 2021
This statement was made by John Glen, the Economic Secretary to the Treasury. It started "The UK, like many countries, is actively exploring the potential role of a retail central bank digital currency (CBDC) as a complement to cash and bank deposits. A retail CBDC would be a new form of digital money, denominated in Sterling and issued by the Bank of England, for use by people and businesses for their everyday payments needs.
"Exploring the opportunities that a CBDC could offer is aligned with the government's wider agenda to remain at the forefront of innovation and technology in financial services."
Quick Take: the key paragraphs say: "No decision has been taken by the government and Bank of England as to whether to issue a UK CBDC, which would be a major national infrastructure project. A decision will be based on a rigorous assessment of the overall case for a UK CBDC and will be informed by extensive stakeholder engagement and consultation.
"Exploring and delivering a UK CBDC, if there were a decision to proceed, would require carefully sequenced phases of work, which will span several years. I am today setting out the next steps for the exploration of a UK CBDC."
To Enterprise Times this sounds like 'kicking the can down the road' – much talk but little action. The bank of England seems to be the Government's partner in delay and/or obfuscation… (Read the whole statement here.)
7 pieces to read – Charles Brett's Blockchain Catch-up Week 45
Selected announcements/press releases/opinions – Charles Brett's Blockchain Catch-up Week 45
Selected upcoming events
Blockchain Conference/Blockchain Expo Europe 2021 (November 23rd-24th, 2021)
Blockchance Europe 2021 (December 8th-10th, 2021 – was July 7th-9th, 2021)
Crypto Finance Conference (San Moritz, January 2022)
Bitcoin 2022 (April 6th-9th, 2022).