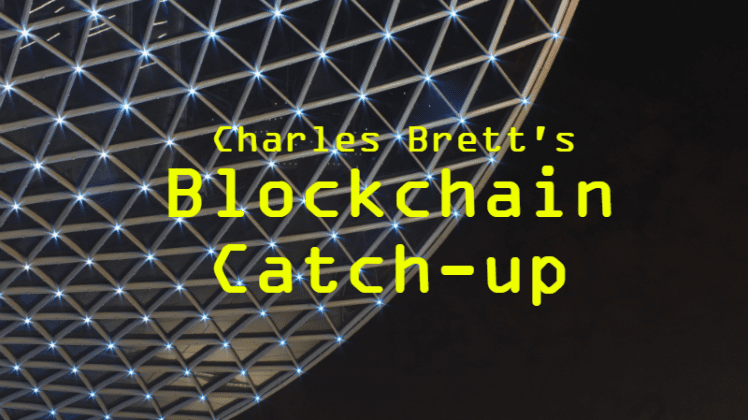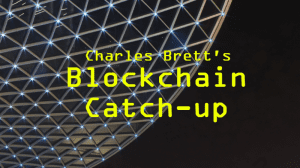 This is Charles Brett's start-of-the-week Enterprise Times 'blockchain catch-up' Week 43. Necessarily it is idiosyncratic and selective.
It is not intended to be comprehensive but does seek to highlight 'Quick Takes' on specific developments as well interesting pieces to read, a listing of some (not all) announcements/press releases and pointers to upcoming events.
Quick Takes – Charles Brett's Blockchain Catch-up Week 43
ECB invites experts to join technical talks on digital euro
The ECB is inviting technology experts to take part in online technical talks to explore options for the design of a central bank digital currency. Per the ECB, these talks will focus on four topics:
large-scale application of privacy-preserving technologies in retail payments in combination with the traceability of financial transactions. How do such technologies interact with those for user authentication for payment solutions?
security of offline payment solutions that are not linked to any external system for conducting consecutive payments. How can we make the top-up process and the use of the secure element more convenient?
top-up, funding and defunding of digital wallets or accounts for bearer and account-based payment solutions. How can we make it easier for customers to fund and defund a payment wallet or account, either manually or automatically?
impact of limiting (or disincentivising) the hoarding of large sums of money in a payment wallet or account on the usability and uptake of a payment solution, in normal times or during times of financial distress. What do we know about households' behaviour in this regard?
Quick Take: this sounds like a constructive move, and not overly elaborate (as so much in the EU can be). For those wishing to contribute, the ECB asks would-be participants to state which topic they wish to address and then describe (in a maximum of 500 words) the technical problems and solutions they would present (if invited). Submissions should be sent by email to [email protected] – by 30 November 2021.
Is India ready to embrace CBDC – because 'private cryptos hurt government revenues'?
India's regulators have, broadly, welcomed the push towards central bank digital currencies (CBDCs). In contrast, however, they do not seem to favour private cryptocurrencies. Subhash Chandra Garg, a former Finance Secretary of India, is of the view that if more global central banks launch their own digital currencies, the need for private cryptos will disappear.
While the aim of cryptos is beyond the applications and goals of a CBDC, Garg believes: "private cryptocurrencies hurt government revenues in a way…the return on investments that the crypto platforms can make from the currency delivered to them is not accrued to the government. Once the official digital currency comes in, most of the private cryptos and stablecoins will disappear."
Quick Take: this 'embraces' one of the central questions about cryptocurrencies – whether they can exist in a CBDC world. At the same time, this raises as many issues for governments and central banks – do they wish to embark on a wholesale CBBC issuance (which is very different from having CBDCs operate at the margin of existing financial systems, which is what most central bankers seem to prefer). Lots to watch for…
7 pieces to read – Charles Brett's Blockchain Catch-up Week 43
Selected announcements/press releases/opinions – Charles Brett's Blockchain Catch-up Week 43
Selected upcoming events
LA Blockchain Summit (November 2nd-3rd, 2021)
Blockchain Conference/Blockchain Expo Europe 2021 (November 23rd-24th, 2021)
Blockchance Europe 2021 (December 8th-10th, 2021 – was July 7th-9th, 2021)
Crypto Finance Conference (San Moritz, January 2022)
Bitcoin 2022 (April 6th-9th, 2022).