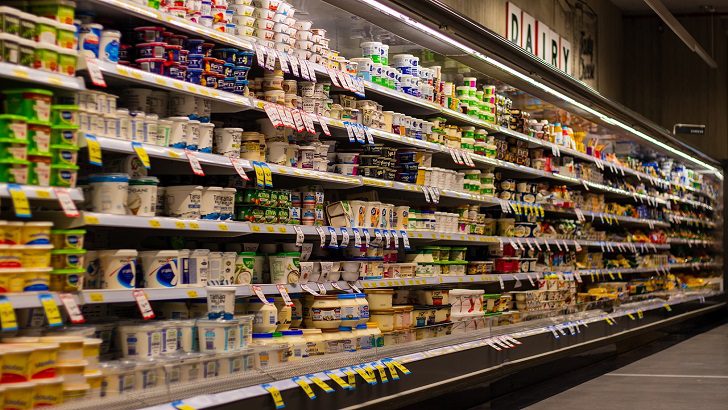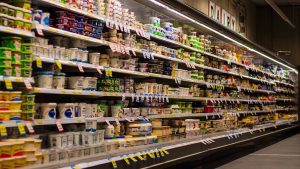 Asda partners with data science provider Quantium to better understand customers. Sensor Tower research suggest Japan topped the rank of per capita spending on mobile games and non-game apps in 2021. Aventuron chooses Brightpearl to support its mission to help more people experience the magic of the great outdoors. Naveo Commerce plans to collaborate with Grass Valley, the media technology solutions provider. Emma – The Sleep Company selects commercetools and Fluent Commerce to provide a new eCommerce platform for its growing business. Cart.com, the Ecommerce-as-a-Service (ECaaS) provider has announced a strategic partnership with Google Cloud. Kitchenware brand Cuisinart has selected Optimizely's Digital Experience Platform, DXP, to support their digital transformation.
Asda and Quantium announce exclusive data partnership
Supermarket Asda has partnered with data science provider Quantium to launch a new strategic partnership. The partnership will enable Asda and its suppliers to better understand customers and meet their needs even more effectively.
The new partnership will combine Asda's existing insights and data assets with new products and services. It supports data-led decision making across product development, range, price and promotions, driving total customer experience and sales.
The announcement was recently shared with 150 of Asda's biggest suppliers at their annual supplier conference. Quantium Checkout, Asda's new Customer Insight Platform, will be made available to a select number of suppliers later this year. A wider rollout is scheduled for Q1 2022.
Quantium's dedicated UK team will actively engage suppliers around the launch of Quantium Checkout. To ensure that the opportunity to create a more personalised and rewarding customer experience is fully realised. Quantium has been the subject of significant investment and development over the last eight years. It has successfully been deployed with major retailers and suppliers in Australia and New Zealand.
Japanese spend the most on mobile apps in 2021
Japan topped the rank of per capita spending on mobile games and non-game apps in 2021. This is according to new data from Sensor Tower. The country saw average spending of around $149, up 18% year-on-year. However, figures exclude China because Google Play isn't available in the country and makes it harder to accurately compare results.
Japan, South Korea, the US, Australia, Canada, the UK, Germany, France, Thailand, and Russia were the top 10 highest earning markets on the App Store and Google Play during 2021. These markets generated combined spending of $65.4 billion up from $53.8 billion a year ago.
US app stores saw some of the highest spending, climbing 24% to $30 billion. Thailand saw the biggest increase in per capita spending jumping 33% to an average $12, up from $9 in 2020. Germany experienced somewhat of a cool down from 2020, with average spending growing 28%. This compared to the 32% it jumped the year before.
Meanwhile, Canada saw the largest drop in spending growth. Users spending in apps grew 42% in 2020 versus 22% this year. This signals just how impactful COVID lockdowns were for app and in-app sales.
Aventuron selects Brightpearl to support streamlining and automation
Aventuron has selected Brightpearl's flexible retail operating system (ROS) to support the company's expected future growth. With Brightpearl Aventuron has the freedom to grow  – with the ability to easily and instantly add the latest and best apps in order to thrive in an ever-changing marketplace.
After experiencing 20% month-on-month growth, Aventuron looked at signing with traditional ERP, Netsuite, and also with Orderbot. However, neither could provide the flexible functionality and rapid deployment the business required. Brightpearl went live for the company in just 128 days. It integrated out-of-the-box with its eCommerce platform, introducing effective warehouse management, powerful automation and accurate demand planning.
With Brightpearl underpinning its retail operation, Aventuron has overhauled the way it manages POs, automated order processing, gained real-time insight across its channels and processes, and boosted customer service. Shipping can now be tracked at-a-glance on a per-order basis and time-consuming manual processes have been eliminated.
Naveo Commerce collaborates with Grass Valley to optimise customer experience
Naveo Commerce plans to collaborate with Grass Valley. The media technology solutions provider is working with Naveo to implement the Adobe Commerce platform to optimise the Grass Valley customer experience. The collaboration underpins its new SaaS subscription model framework. The relationship ensures Grass Valley's global client portfolio which includes media and entertainment organisations and other content creators, can seamlessly access its products and services through this new commerce platform.
As a trusted partner across live sports and entertainment markets, Grass Valley develops software and hardware solutions for media organisations. It enables them to capture, produce and distribute premium live and pre-recorded programming. The media technology provider supports customers in their transition to IP and cloud-based infrastructures, unlocking flexible, scalable and smart workflows.
The Adobe Commerce platform being implemented by Naveo is designed to support vendors in their drive towards digital transformation. It enables increased efficiency through systems integration and continual updates to deliver an 'out-of-the-box' optimised online experience. Grass Valley's adoption of the solution will enable the organisation to offer bespoke subscription models for a subset of its products. Starting with its EDIUS nonlinear editing software. The platform will then be rolled out to the wider product range. Building upon the company's standing as an accessible and customer-centric solutions provider.
Emma –The Sleep Company selects commercetools and Fluent Commerce for order management
Emma – The Sleep Company selected commercetools and Fluent Commerce to provide a new eCommerce platform for its growing business. The retailer sold 1.5 million mattresses in 2020 in more than 30 countries, is famous for its foam Emma Mattress. The product is commonly ordered online and delivered to consumers in a box. This business is growing with annual revenue of €405M in 2020 which is a 170% increase from the previous year.
Emma decided to replace their eCommerce platform to better support their business growth plans. They selected commercetools, a MACH Alliance member, whose platform is built on modern MACH principles. Microservices, API-first, Cloud-native and Headless.) and supports Emma's technology strategy, as their online store backbone.
Alongside commercetools, Emma chose a distributed Order Management System (OMS) from Fluent Commerce (also a MACH Alliance member). The company wanted to streamline online and offline order management. Emma Mattress wanted a single view of global inventory. In addition to the ability to fulfil and return customer orders in the future more efficiently.
AyataCommerce, a technology services company helped Emma with the rollout of the new distributed OMS. It will roll out Fluent Order Management to more than 30 countries, including the USA, UK, China and India. The rollout kick-started in Columbia in August 2021, just few months after the partnership was formed. It will incrementally cover all current and future markets. Emma aims to complete the rollout in 2022.
Cart.com and Google Cloud partner to accelerate DTC eCommerce
Cart.com, the Ecommerce-as-a-Service (ECaaS) provider has announced a strategic partnership with Google Cloud. The partnership plans deliver robust, unified analytics for its 2500+ brands.
Cart.com helps brands harness the benefits of treating data as part of their core DNA. By fusing all commerce and marketing data into a single source of truth accessed via a simple interface. Cart.com supports brands to drive better decisions and accelerate growth through data automation.
The partnership with Google Cloud enables Cart.com to deliver its product suite while providing multiple pathways for offering expansion. Brands on Cart.com access a single platform of unified analytics across warehouse operations, storefront volume, and digital campaigns. This includes Facebook, Google, and Amazon advertising. Because these cross-functional data assets are now one. Brands can better identify root causes of trends and anomalies in campaigns, cart abandonment, sales, inventory, and returns on the Cart.com platform. The partnership accelerates the speed-to-value this data will provide across a brand's ecosystem. Equipping them with actionable intelligence to adjust procurement spend, modify promotional campaigns, or optimise revenue opportunities.
Additionally, the partnership with Google Cloud will streamline the development and monitoring of Cart.com's machine learning and AI pipelines. This will generate richer experiences targeted to dynamic shopper needs, Brands will benefit from enhanced profit recommendations and Google Cloud's global scalability with near-zero downtime. The partnership will leverage each organization's core capabilities to strengthen existing relationships and open new customer opportunities.
Cuisinart Selects Optimizely to accelerate digital transformation
Kitchenware brand Cuisinart has selected Optimizely's Digital Experience Platform, DXP, to support its digital transformation. Cuisinart saw the need for a robust digital platform capable of addressing evolving business needs and customer expectations. The company wanted to ensure a fast, successful transition to online selling. Digital agency Whereoware built the Optimizely website to support Cuisinart's goals for digital transformation, customer journey optimisation, and direct-to-consumer sales.
Optimizely's DXP, with commerce personalisation capabilities and rich integration possibilities, enabled Cuisinart to build an award-winning eCommerce site. The new site delivers highly personalised digital experiences. The company deployed a direct-to-consumer eCommerce channel that meets modern standards and consumer expectations while maintaining relationships with retail partners.
Cuisinart's new website is designed to ensure a smooth user experience on any device. Furthermore, Optimizely's DXP, provides marketers full control of their product data and SEO. This enabled Cuisinart to deliver sophisticated online shopping experiences. The company won a Gold MarCom Award in the Digital Media – Website category.