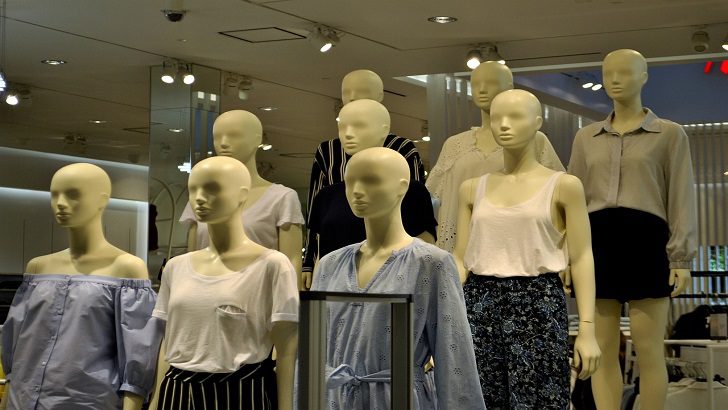 Retail and eCommerce highlights this week include: Fluent Commerce says its new low code platform for order management will Implement faster. Adapt nimbly, embrace complexity, all while maximising your available business and IT talent. Coveo continues to expand its AI-powered commerce search, recommendations and discovery by buying Qubit. Doba adds new Doba marketplace app to BigCommerce platform, expanding services and integrations. Brands can now deliver immediate value to consumers through Clickatell Chat's new payment capabilities.
A new low-code platform for order management From Fluent Commerce
Fluent Commerce has launched Fluent Order Management Experience (OMX), the new low-code platform for order management. Fluent OMX gives brands and retailers unmatched speed, power and flexibility to adapt an OMS to their unique needs.
Low-code is reshaping the way businesses build and change software. Business users can do a lot of the work that IT used to do, such as setting up web apps and adapting them for different parts of the company. Developers don't have to get involved as often, and when they do it's to code components that don't yet exist.
Fluent Commerce suggest developers want to spend their limited time on big challenges and finding new ways to drive value. Fluent OMX offers software development kits (SDKs) that provide tools for extending the platform to their internal clients' precise needs. Once built, these extensions are ready for business users to configure. IT teams can then spend more of their limited time innovating to customer needs.
This launch also introduces the OMX Design System, inspired by global best practices and informed by research. Its interfaces and clear navigation shine in Fluent Store, a reference web app built for today's in-store fulfilment and pickup uses.
For the past few months, Fluent has been using its own OMX platform to build the future of order management. Some teams are creating new reference web apps. Others are further developing the platform itself to support more ways of integrating and extending.
Coveo acquires Qubit
Coveo, a Relevance Platform and AI operator that support digital experiences with AI-powered search, recommendations, and personalisation has bought Qubit. Qubit is a provider in AI-powered personalisation technology for merchandising teams. The company is based in London, UK, further accelerating Coveo's geographic expansion into the UK and European markets.
Coveo and Qubit's combined eCommerce experience provides solutions for retailers who need to compete as the digital shift accelerates. The combined company will help them meet new consumer expectations around relevance – at scale – made possible through AI. The new offering will also help drive customer lifetime value, from acquisition, through conversion, and retention. With the addition of tools for merchandisers to easily and quickly deploy their promotions, test what's working, and rapidly iterate.
Approximately 90 Qubit employees will join Coveo, bringing the total number of Coveo employees to more than 750 located around the world. Qubit customers include Kate Spade, Kurt Geiger, Shiseido, Tailored Brands and Fanduel. As well as industry leaders in luxury, fashion, beauty, DIY, travel, hospitality and egaming.
Doba partners with BigCommerce to expand marketplace integrations
Doba  a provider in dropshipping, has partnered with BigCommerce to integrate its new Doba marketplace app into the BigCommerce platform.  The integration enables merchants to better streamline the dropshipping processes. The Doba app enables all of the features from Doba 2.0 and is available now in the marketplace.
Doba CEO, Mandy Ji says, "This is only the beginning of what Doba plans to bring to the dropshipping marketplace. Our new application offers seamless one-click integration for the Doba platform. Furthering the use of multi-marketplace within the platform, Doba is dedicated to bringing the best to market for our users. We've heard the feedback and taken action," Ji said. "As previously announced, Doba has reimagined its services, bringing a reimagined experience to its customers. We will continue to evolve and strive to be innovative dropshipping thought leaders."
"Our partnership with Doba further illustrates our commitment to providing merchants access to the highest-calibre technologies and service providers available in the industry," said Russell Klein, chief commercial officer for BigCommerce. "Doba shares our desire to help merchants sell more and grow faster to maximise success. We look forward to working together to mutually support customers," Klein added.
Clickatell announces chat commerce platform with new payment capabilities
Mobile communications and chat commerce provider Clickatell plans to unveil new payment capabilities via its Chat Commerce Platform. Clickatell helps businesses deploy payments in chat channels with low to no execution risk associated with regulatory considerations, payment ecosystem of payer and payees, and consumer adoption on the most popular chat channels.
Gartner's report, "Add Digital Payments as Part of Communications Platform as a Service Offering," report predicts "by 2025, around 50% of CPaaS vendors will enable the functionality as part of their communications modules and offerings." Starting in 2011, Clickatell recognized the need for chat commerce and moved to the model that combines communication and commerce. Currently, Clickatell processes 1.5 million transactions daily.
Clickatell's enterprise-grade Chat Commerce Platform improves brands' customer experience and drives revenue by personalising communications. The company says it delivers higher customer satisfaction and retention. Increasing sales, improving business efficiencies, and reducing operating costs. It provides low/no-code tools for brands to connect, interact, and transact with their customers.