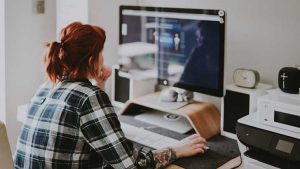 Forcepoint is to acquire Bitglass to extend its SASE offering. Bitglass has a fully integrated cloud-native Secure Service Edge (SSE) platform. Forcepoint plans to take that and integrate it into its data-first SASE platform. It claims that this will: "Dramatically simplify how customers safely and efficiently access, protect and use data anywhere, on any device."
This announcement will interest companies that are struggling to secure their remote workers. With work-from-home (WFH) set to continue, many are struggling to find an easy-to-use secure platform.
Manny Rivelo, Chief Executive Officer at Forcepoint, said: "Complexity is the enemy of security. IT teams today are faced with the reality that securing a hybrid work environment is even more complex than the move to work-from-home was last year. With the acquisition of Bitglass, Forcepoint will be accelerating our ability to address customers' widespread need for enabling hybrid workforces to safely access and use information everywhere—in the web, cloud and data center—more easily than ever before.
"When the average CISO is managing 50+ security products of loosely connected technologies, it's clear the industry is challenged and needs to change. By uniting Bitglass and Forcepoint, we will be able to deliver the industry's first integrated security platform that transforms and consolidates data security, network, web, and cloud security, threat protection, advanced monitoring, and zero trust control to make access to and usage of information more effective, more reliable and less complex."
What does the Bitglass platform bring to Forcepoint?
Bitglass has built a secure platform for remote workers. In addition to a global network of over 300 Points of Presence (PoP), it also provides:
Cloud Access Security Broker (CASB)
Secure Web Gateway (SWG)
Zero Trust Network Access (ZTNA)
Cloud Security Posture Management (CSPM)
Data Loss Prevention (DLP) capabilities
Importantly, it claims it will work with any cloud-based application. It currently lists a number of commonly used SaaS apps, including:
Office 365
Google Apps for Work
Salesforce
AWS
LinkedIn
Slack
Facebook
Box
Confluence
Dropbox
From Forcepoint's perspective, all of this will plug straight into its existing SASE architecture. Doing so will help the company deliver advanced data security and threat protection technologies for organisations. It has also proven its ability to scale, making it attractive to end-user organisations and SaaS vendors.
Enterprise Times: What does this mean?
Many large organisations are expecting hybrid work to be a standard option for their staff going forward. It presents a serious challenge for IT departments. Many have scrambled to survive over the last year using a mix of products from multiple vendors. For some, this has worked. For others, it has increased the complexity and, therefore, the risk they are dealing with.
Forcepoint is one of several vendors who see a market for a comprehensive platform to support remote workforces. This is not just exclusively for those working from home. Workers are beginning to travel again, with business air travel in the US showing a significant recovery over the last few months. Many are travelling to conferences, and there are concerns that these are locations where security weaknesses will be easily exploited.
Acquiring Bitglass gives Forcepoint a boost when it comes to delivering a platform that can provide a one-stop-shop for many companies. It will also boost Forcepoint's profile among larger enterprises.