The latest release from DocuWare further enhances its document management and automation capabilities. DocuWare 7.5 includes enhancements to its integration capabilities with a new export capability and a new notification feature that triggers when documents are stored or modified in file cabinets. DocuWare has also enhanced its language support capability.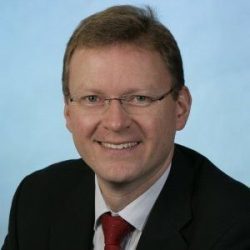 Dr Michael Berger, President, DocuWare, commented, "With DocuWare version 7.5, we continue to empower the user. Now the user can easily update previously installed Desktop apps without administrator support. Overall, the day-to-day user experience is better and they can work faster in a more error-free way."
Improved integration
Available since May 2021 in its cloud version, DocuWare Export is now available for on-premise customers as part of this update. The new feature replaces the legacy DocuWare Data Export tool and may require an additional license.
DocuWare Export enables the customer to export index data from selected documents in CSV format. Users can filter the type of exported documents and filter the information by various criteria, including document type and status. The file can then be imported into ERP, CRM or HRM systems. The new process is more efficient and will help reduce manual data entry. It will also carry out duplicate checks and DocuWare can ensure that there is no missing data prior to import.
New Notifications
It is now possible to set up notifications when documents are added to a file cabinet, or their linked index is updated. The new feature uses webhooks and can trigger actions in third party applications. This enables third-party applications to trigger events if a file is created or modified within Docuware. What isn't clear, in the information available, is what information the webhook can contain. However, the use cases for this are wide.
Increased language support
DocuWare continues to add more internalisation within its product. This release has added user interface support for Danish and Norwegian, completing the set of four Nordics languages. These two languages are also supported on the mobile app.
It has also added text recognition for Thai, Vietnamese, Malay and Hebrew. Will these be the next four languages that make it into the user interface? In increasing the number of supported languages, DocuWare hopes to extend its footprint further, attracting customers in those two countries and beyond.
Improved OCR
DocuWare has now added data extraction from PDF files. Previously only data from XML files were exported to the document index information. Users can now import PDF files, scan them and extract the relevant data. They can then make it available without manual intervention, increasing the automation value of DocuWare.
Other updates
The user interface for the filing and editing table field is improved. The table view is visually better, and it is easier to edit entries.
Users can now update their applications with administrator rights no longer required. Administrator rights are still required for reinstallation or if the customer is working in a terminal server environment.
There are several improvements for administrators. They can now set an inactivity timeout for users should they not use their system. Users are prompted with a warning after a set period and then logged out if no response is received.
DocuWare has also added support for three new LDAP attributes: CN (common name), display name, and name. These can be used to display the user name when importing users from Microsoft Active Directory. There is also support for REST with support for basic and Oauth2 authentication.
Enterprise Times: What does this mean?
This is mainly an iterative release from DocuWare. Many other document automation platforms already support OCR within PDF, and this update will level the playing field. DocuWare is also consistently adding new languages to its portfolio, both for the user interface and text recognition. It indicates its international ambitions and will make it much easier for the company to sell abroad.
Extending support for the remaining two Nordic languages should also help it target multinationals within that region which often have operations across all four countries. Docuware already has 15,000 customers across 100 countries, and this update should help expand that number.
It has chosen to continue developing manual integrations rather than leveraging an IPaaS solution, one that works with both on-premise and cloud-based solutions. There must be customer demand, but one does question if there is a better way?