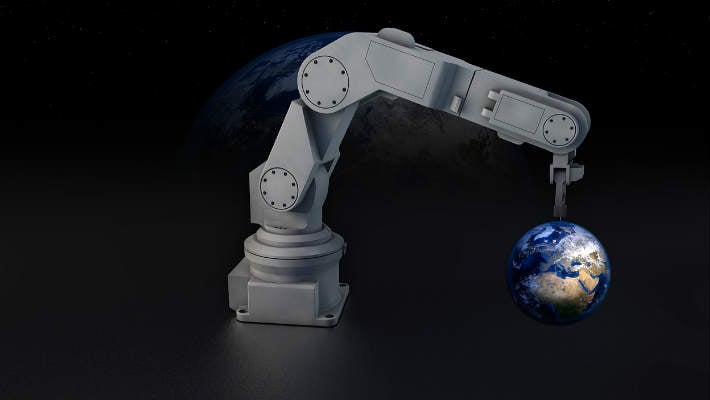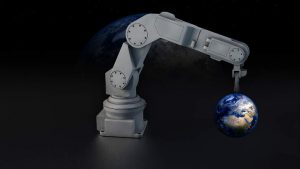 QAD has unveiled the latest versions of QAD Adaptive ERP and the QAD Adaptive Applications portfolio. QAD 2021.1 provides a range of updates to QAD applications and introduces new solutions, QAD Sourcing and QAD Supplier Relationship Management (SRM). The latter is derived from the acquisition of Allocation Network. The updates aim to help manufacturers meet the evolving demands they face in an era disrupted by COVID and supply chain challenges. There are more details in a blog.
QAD CEO Anton Chilton commented, "While the latest release of QAD Adaptive ERP continues to add functionality across all five of our critical capabilities, I am happy to announce the addition of QAD Sourcing and QAD Supplier Relationship Management (SRM) to our Integrated Supplier Management capabilities. These two new solutions will help our customers communicate effectively and transparently with their suppliers, automating and streaming supplier performance and risk information across the supplier lifecycle.
"We are also excited to unveil updates to other areas in the QAD Adaptive Applications solution portfolio, including our QAD DynaSys Digital Supply Chain Planning and QAD Precision Global Trade and Transportation Execution capabilities. Taken together, this latest release enhances our customers' intelligence, innovation and business agility to help them recognize, prepare for and leverage disruption to their competitive advantage."
The updates and new applications fall within the five categories that the QAD development strategy focuses on. These are:
Effective Enterprise Management
Complete Customer Management
Digital Manufacturing
Integrated Supplier Management
Connected Supply Chain
Effective Enterprise Management
QAD has enhanced international compliance for countries including Brazil, China, Hungary, and India. It has also enhanced the mobile features to include Attachments, Activity Feed, Approvals and Inbox Tasks. There are also updates to QA Analytics with new bulk KPI options for Action Centers. Within QAD Financials, the budgeting system is enhanced, and there is better support for scenario planning
Complete Customer Management
These updates focus on delivering better experiences to the manufacturers customers. In this release, QAD CRM is now fully integrated into QAD Adaptive ERP as the company aims to deliver its applications on a single fully integrated platform.
Trade Activity Management is no longer an add-on but fully embedded as part of QAD Customer Management. QAD TAM  helps manufacturers and distributors effectively plan, manage and track trade promotion activities, providing full visibility into promotional spending. It improves manufacturer's promotions, customer service and fulfilment performance metrics
Digital Manufacturing
The rush to digitisation by manufacturers is already well underway. QAD has introduced more enhancements to help manufacturers reduce manual processes and paperwork. Improvements include embedding eSignature functionality within Inventory Detail and Transfer, Test Specifications and Production Orders Operations for QAD Manufacturing.
Users of QAD EAM also benefit from additional eSignature capabilities for compliance requirements, notably in Life Sciences. QAD EQMS has improved compliance to meet the latest Life Science and Automotive regulations.
Integrated Supplier Management
This sees the biggest change with the introduction of QAD Sourcing and QAD SRM. QAD Sourcing now includes QAD Demand and Delivery; previously, QAD Supplier Portal provided a portal for Suppliers to collaborate with the manufacturer around purchase orders, invoices and exceptions. A new autopilot sourcing capability also automates the source to contract process for lower value items. Finally, there are improvements to the functionality of auctions.
QAD SRM (Supplier Relationship Management) is a new solution that delivers a supplier collaboration platform. It offers suppliers and manufacturers a single location to collaborate with real-time communication and access to QAD Auctions, QAD Demand and Delivery, QAD Sourcing and QAD Supplier Management.
The central hub provides a single location to share documents and supports a workflow engine to help automate and support intercompany processes. It offers several benefits, including reducing the cost of supplier management, lowering procurement costs, improving supplier relationships and giving visibility across the supply chain.
Connected Supply Chain
There are enhancements to QAD Dynasys Digital Supply Chain Planning (DSCP) and QAD Precision Global Trade & Transportation Execution (GTTE). DSCP introduces promotion planning functionality from concept to execution. GTTE adds support for Foreign Trade Zones, enabling support for bonded warehouses.
It has also updated support for UK customs electronic filing processes. There is improved integration for LTL US Carriers and adherence to EU cross border e-commerce VAT requirements. Finally, QAD has added a new Operational Analytics dashboard
Enterprise Times: What does this mean
This is a substantive update for QAD with updates across the portfolio. QAD SRM is a welcome addition and brings the Allocate Network functionality onto the QAD platform. Supply chain and supplier management have always been critical for manufacturers.
However, today, the difference is the speed of change. Manufacturers can no longer afford to be just reactive in situations. They need tools that help them become proactive as well as adaptive. SRM not only helps create adaptive manufacturers, it potentially goes one step further.