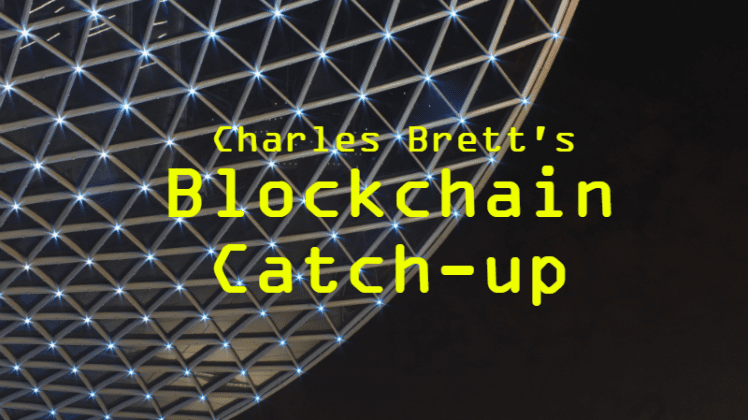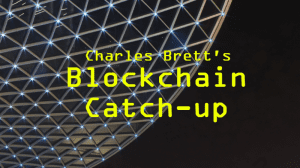 This is Charles Brett's start-of-the-week Enterprise Times 'blockchain catch-up' Week 39. Necessarily it is idiosyncratic and selective.
It is not intended to be comprehensive but does seek to highlight 'Quick Takes' on specific developments as well interesting pieces to read, a listing of some (not all) announcements/press releases and pointers to upcoming events.
Quick Takes – Charles Brett's Blockchain Catch-up Week 39
Blockchain-based cloud computing: architecture and research challenges
Blockchain technology is the necessary technology behind Bitcoin, which is a popular digital Cryptocurrency. "Cloud computing is a practice of using a network of remote servers hosted on the internet to store, manage, and process data, rather than a local server or a personal computer." It is still facing many challenges like data security, data management, compliance, reliability. How do the two fit together?
Quick Take: this academic analysis examines some of the significant challenges faced by the cloud. It proposes solutions by integrating it with blockchain technology. … the authors have also developed an architecture integrating blockchain with cloud, revealing (in their words) the communication between blockchain and cloud.
85% of the world's largest VCs bet on blockchain and crypto
Of the world's 20 largest venture funds based on assets under management (AUM), 17 have invested in companies involved in blockchain technology or cryptocurrencies. This implies that 85% of the world's biggest investors have committed part of their funds to the space, new research by Blockdata indicates.
Quick Take: the Blockdata research includes various tables – covering Top VCs investing and the 10 biggest funding rounds in crypto/blockchain. Whether the '85%' means anything what this research does confirm is that VCs are investing (spending). Whether there will be worthwhile results is not at all clear to those standing back and looking on from afar.
7 pieces to read – Charles Brett's Blockchain Catch-up Week 39
Selected announcements/press releases/opinions – Charles Brett's Blockchain Catch-up Week 39
Selected upcoming events
TOKEN2049 Europe returns in-person in London (October 7th-8th, 2021)
Digital Assets Week (October 18th-22nd, 2021)
Crypto Valley Conference (October 28-29th, 2021; Rotkreuz, Switzerland)
LA Blockchain Summit (November 2nd-3rd, 2021)
Blockchain Conference/Blockchain Expo Europe 2021 (November 23rd-24th, 2021)
Blockchance Europe 2021 (December 8th-10th, 2021 – was July 7th-9th, 2021)
Bitcoin 2022 (6th-9th April, 2022).