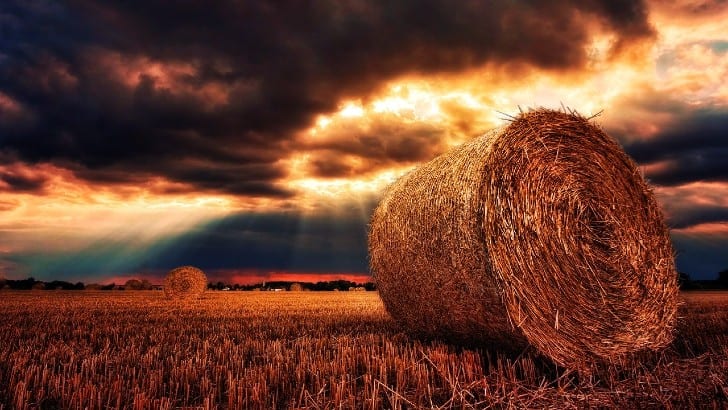 Perhaps the biggest news of note though seemingly missed by the mainstream, was that Sage would make over 800 staff cuts across the business. It is also restructuring product management, and Marketing is a massive shakeup.
A large number of reports were published recently. Among the notable reports were Workfront on future CMOs, Sage on future CFOs, Brightpearl on the fastest growing eCommerce brands and Reputation on digital reputation.
Visor received seed funding for its connected spreadsheet solution. Epicor bought CBC Computer Systems for its Decor Fusion POS solution. FinancialForce unveiled a partnership with Infosys to target EMEA and APAC with its ERP and PSA solutions.
On product, Talkwalker announced several updates, and Aptean integrated its CRM into the Made2Manage ERP solution
There was also an interview with Brian Berns and Josh Tandor of Knoa Software.
Pick of the week
An exclusive study by CGA, commissioned in partnership with Reputation, has found that digital reputation plays a central role in the customer journey for out of home leisure activities such as eating and drinking at bars, restaurants and pubs. It identified the ten most important pieces of information for consumers on a digital journey.
Menus
Price Range
Opening Hours
Location/directions
How to make a booking
Reviews
Discounts and promotions
Checking if a venue is currently open
COVID-19 safety measures
Images and videos of food and drink served
Anthony Gaskell, Reputation's EMEA Managing Director, commented, "Digital channels kept consumers and businesses connected over the past eighteen months. Now, as businesses reopen their doors and consumers engage in more leisure activities, we are seeing that those same platforms are providing a wealth of information that enhances the customer experience.
"The hospitality industry is competitive. Brands can set themselves apart by ensuring that their website, Google listings, rating sites and social media profiles are accurate and engaging. Tools like Reputation can help manage all of this information efficiently so that hospitality leaders can focus on providing a great experience."
Acquisitions
Qlik announced the acquisition of Big Squid, a leading provider of no-code automated machine learning (AutoML). It will expand data and analytics teams' ability to leverage advanced augmented analytics capabilities such as key driver analysis, predictive analytics and what-if scenario planning with APIdeployable AI models for on-demand predictions directly within Qlik.
Appointments
The Access Group has appointed Shruthi Chindalur as a non-exec director. She is currently Executive Managing Director at advertising giant Criteo.
Access Legal has appointed Sam Tolley as Head of Customer Success and Marcus Dacombe as the new Head of Product Marketing.
FloQast announced the appointment of Razzak Jallow as Chief Financial Officer, a new position at the company
Freshworks announced the appointment of Jennifer Taylor, senior vice president and chief product officer at Cloudflare and former product executive at Salesforce and Adobe, as a new independent member of the board of directors.
Kofax has appointed Adam Field as Senior Vice President of Technology Strategy and Experience.
Skillsoft has appointed Kristi Hummel as Chief People Officer, effective immediately.
Business
Alteryx and UIPath have expanded their strategic partnership and added new integrations with a connector as part of Alteryx's recent product release.
Automation Anywhere launched a new Verified Services Partner Program to differentiate partners with deep technical implementation expertise in its automation technologies to help customers start and scale their automation journey.
Celigo has partnered with Acumatica. Through the partnership, Celigo will enable Acumatica customers to optimize business processes that use Acumatica Cloud ERP in combination with other external applications to automate processes. These will include Order to Cash, Lead to Cash, Marketing Automation, and Expense Management. Acumatica will sell and support Celigo's iPaaS through its distribution channels.
Newgen Software has partnered with Tata Consultancy Services to deploy an enterprise-wide content repository and a multi-channel, multi-lingual communication suite for the Banking Service Bureau (BSB) in Israel.
OutSystems, a global leader in modern application development, and Deloitte Consulting LLP have expanded their 13-year alliance to include a Center of Excellence (COE) focused on providing cloud-based industry solutions utilizing Amazon Web Services (AWS) on a global scale.
Sage announced the retirement of Sir Donald Brydon as Chair of the Sage Board and Chair of the Nomination Committee. He is succeeded by Andrew Duff, effective October 1st 2021.
Seismic, in partnership with SV Academy and the Sales Enablement Society, has launched the Enableship program. Enableship offers training, coaching, mentorship, and a community network to place historically underrepresented candidates into entry-level enablement positions.
Xero announced new collaborations with Toro Taxes, LMS Tax & Insurance Solutions and JPG. The firms selected Xero as their preferred accounting platform, underscoring Xero's growing presence in the US Hispanic market.
Customer
ABN AMRO has selected Alight Solutions to standardize its HR and payroll processes. The project is part of ABN AMRO's wish to drive process efficiency and enhance the user experience for the employees.
Aptean announced three new customer wins in the food and beverage industry, with Krier Foods, Prime Ingredients and Glenwood Snacks selecting Aptean Food & Beverage ERP as their solution of choice.
Motion Recruitment, one of the top twenty largest technology staffing companies in the United States, has chosen Bullhorn to empower Motion's candidates to maximize their experience using a unified, self-service, mobile-first candidate experience solution: Bullhorn Connect.
Bank ABC, MENA's leading international bank, has gone live with its digital client onboarding service leveraging Fenergo's cloud-native CLM solution.
Dunzo, India's leading quick commerce app, is using the Freshworks customer engagement (CX) software, Freshdesk™, to manage the surge in customer queries that comes with its rapid revenue and user growth in 2021.
Cornell Peter and Stephanie Nolan School of Hotel Administration, a AAA Four Diamond Award-winning property tucked into Cornell University's vibrant campus in New York, has decided to implement key Infor Hospitality applications to meet and exceed modern guest expectations. These applications include Infor HMS, Infor EzRMS, and Infor Sales & Catering.
Studio Z Calçados delivers the latest fashion trends in footwear to 10,000,000 consumers in Brazil. To deliver the latest fashions quickly and at a competitive price, Studio Z uses Oracle Retail technology to develop, reconcile and approve inventory plans more rapidly and efficiently. With Oracle Retail Merchandise Financial Planning, the company will further expand throughout the Brazilian continental territory.
BED & BATH, one of the largest linen and furniture companies in Greece, has chosen SoftOne's powerful ERP solution, Soft1 Series 5, to embark on its digital transformation journey.
Product
Ascentis launched the Ascentis Flex Clock, a new ruggedized tablet time clock that provides labour-driven organizations with a mobile hardware solution that facilitates employee time tracking wherever they may be.
Delphix, the industry-leading data company for DevOps, announced that it has completed a Type 1 System and Organization Controls (SOC) 2 examination for the Delphix Data Control Tower (DCT).
eXo unveiled version 6.2 of its employee experience platform. The release focuses on focuses on simplicity, security and the employee experience as a whole.
Infor announced the availability of Infor Hospitality Management Solution (HMS) version 3.8.4, the latest release of the fully cloud-enabled hotel management software in the Infor Hospitality suite of solutions. It also released a significant update to Infor Sales & Catering with two new guest self-service portals (SSPs) for online booking and ordering.
Nintex announced it had achieved the Federal Risk and Authorization Management Program's (FedRAMP) In Process designation for Nintex Workflow Cloud for Government.
Oracle unveiled a new payroll solution that will help organizations, starting with Intergovernmental and Nongovernmental organizations (IGOs and NGOs), navigate complex pay rules and policies to pay any employee anywhere in any currency efficiently.
Pipedrive published details of the updates it completed in September in a blog. They include:
Add custom columns and filters to your Leads Inbox
Smart Docs update for Professional and Enterprise users
A visual update for permissions
Pipeliner unveiled its latest release. New features include a new Account health feature, Email Template statistics and several other minor updates.
Qlik launched Qlik Application Automation, a no-code solution designed to drive action from context-aware insights through streamlined and optimized workflows between SaaS applications and Qlik Cloud.
Syniti announced a wide-ranging investment strategy to provide advanced resources to enable organizations to transform into intelligent enterprises. It added support for SAP S/4HANA, SAP Ariba, SAP SuccessFactors and other SAP solutions. SAP Advanced Data Migration by Syniti complements the RISE with SAP offering and is a solution of choice for effective data migration.
TallyPrime Business Management software is now available on AWS in beta.
Teampay announced a new integration with Microsoft's collaborative communication application, Microsoft Teams. It is the first spend management platform to ever integrate with Teams.
TIBCO announced a series of innovations to its Predict portfolio that reduce time to data-driven insights, fueling the pervasive use of analytics and data science capabilities. The product updates to TIBCO Spotfire, TIBCO WebFOCUS, TIBCO Data Science, and TIBCO Streaming create a critical link within the Hyperconverged Analytics experience, empowering organizations to analyze data better and predict their future.
TIBCO also announced three key additions to its TIBCO Cloud offering: TIBCO Cloud Discover, TIBCO Cloud Composer, and TIBCO LABS Gallery. The company also announced an evolution of its data quality capabilities into the new TIBCO DQ product family, along with key enhancements to TIBCO Data Virtualization and TIBCO EBX within the Unify portfolio.
Research
A study by the ADP Research Institute (ADPRI) uncovered the HR XPerience Score (HRXPS) metric to measure HR service quality and the impact of the human resources (HR) function. It looks at the frequency of contact between HR and employees and how it impacts loyalty. It also looks at the number of HR services available and how that influences employees.
Research by CIPHR found most British workers (96%) agreeing that the UK has a gender pay gap. However, as many as 57% don't believe there are any gender pay disparities in their workplaces. The reality is that according to a government report, 79.8% of organisations with more than 250 employees pay males more than females.
Domo releases its 9th Data Never Sleeps infographic. Its annual look at online consumer behaviour and how we use, generate, and view data every minute across high-traffic platforms and applications, from Instagram to Instacart and YouTube to Netflix.
Research by Edays has looked at the state of wellbeing during the pandemic. Key findings include:
41% of UK employees say workplace has negatively impacted wellbeing during the pandemic
26% of employees feel worse when it comes to wellbeing compared to 2019
33% believe they will be tired / burnt out in 2022
42% of organisations don't encourage employees to take time out to recover more since COVID
The Jitterbit HR Integration survey found HR professionals face challenges to integrate key systems but take a holistic approach to HR-related integration efforts going forward. Key findings included:
The four top priorities for integration within the next twelve months are recruitment (32%), compensation management (30%), onboarding/offboarding (28%), and learning and development (18%).
HR managers and teams face multiple challenges related to good decision-making.
HR managers and their teams have similar goals in mind for the optimal employee experience.
Mendix published 'The State of Low-Code 2021: A Look Back, The Light Ahead' report. It shows that British businesses are set to accelerate their software development faster than their European rivals.
Oracle published results from a survey of 1,000 US consumers around the supply chain. Key findings included:
82% of Americans are scared that supply chain issues will ruin their life plans
77% say the rise of the COVID-19 Delta variant is increasing their supply chain concerns
92% believe more disruptions are coming, and 66% are scared that they will never end
80% say delays and shortages could cause them to cut ties with favourite brands
Procore released a report in partnership with Dodge Data & Analytics around cost management in the construction industry.  The report found that both owners and contractors face various challenges when it comes to project cost management. Still, they believe using one streamlined tool will help facilitate construction projects and cost management more efficiently.
Salesforce announced new consumer insights and predictions for the 2021 holiday shopping season. The company expects digital sales to top $1 trillion once again globally. Still, consumers, retailers, and suppliers are predicted to face rising costs and decreased inventory due to pressure on the global supply chain.
Salesforce also published a Data Beyond Borders 2.0 report. It shows data-transfer related policies are increasing in restrictiveness with the expansion of data localization requirements. The report, last published in 2019, assesses the G20 economies' approach to cross-border data flows. Key findings included:
Japan tops the Cross-Border Data Flows Index (CBDFI) with the UK second, and in its first time in the report, Singapore was third.
Restrictions on cross-border data flows are on the rise.
Diversity in cross-border data flow requirements is increasing.
International cooperation on data flows showed limited progress.
A new research report, commissioned by Teradata and conducted by independent research firm Vanson Bourne in August 2021, explores global sentiment around data-driven transformation investments this year and beyond. It reveals where organizations are placing their bets to set themselves up for success in the years to come. Nine out of ten respondents are looking to modernizing cloud architecture and improving data capabilities as top areas of investments.
New research by UKG (Ultimate Kronos Group) and launched in partnership with IndustryWeek found 92% of Gen Z talent employed within manufacturing are satisfied with their current careers. The 2021 Future Manufacturing Workforce Study examines insights from HR leaders and Gen Z employees in manufacturing to align today's talent management strategies and what Gen Z wants from the workplace.
Xero published its small business index reports for Australia and New Zealand this week. In Australia, despite the index falling again, sales growth increased to 6.4% in August. However, small business jobs only rose by 1.3% in the same period. New Zealand, which experienced a snap lockdown, felt the impact immediately. Sales only rose 0.4% year over year. However, small business jobs rose by 5.6% year over year.
Xero, the global small business platform, also released its Ecosystem survey, looking at the effects of 2020 and how the Xero ecosystem community has innovated to solve their business challenges. Key findings included:
64% of ecosystem community members felt they have innovated more in 2020.
54% are focusing on maintaining their market share, 33% on subscription-based growth, 27% on expanding into new markets.
52% of those surveyed said access to the Xero platform has been critical to achieving their goals, 39% of partners say the Xero ecosystem represents 'critical automation' to them.