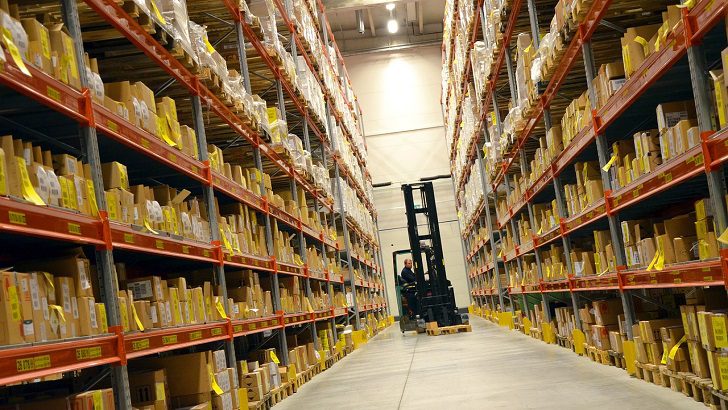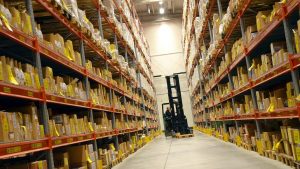 TrueCommerce has acquired DiCentral, a leading global B2B and API solutions provider. This acquisition enables TrueCommerce to fuel the growth of its leading global network, deepen its solutions portfolio, and expand its global geographic footprint.
Speaking to Enterprise Times, TrueCommerce's CEO, John Fay describes Truecommerce as the world's largest global supply chain network. The company is focused on providing its customers, broad connectivity and applications on the demand and fulfilment side that allow them to succeed.
Known for simplifying complex API and EDI business challenges, DiCentral adds 30,000 connections to TrueCommerce's Global Commerce Network. In addition to nearly 5,000 customers from a diverse base. The combined TrueCommerce network now expands to 160,000 connections and nearly 18,000 customers.
This acquisition further cements TrueCommerce's position in the digital supply chain collaboration and connectivity space. It leverages the combined company's expertise in automation, digitalisation, and integration. TrueCommerce can transform the way its customers do business, with value-added solutions designed to tackle complex supply chain and eCommerce challenges, streamline operations, and increase profitability.
Fay suggests, the acquisition of DiCentral strengthens TrueCommerce in three specific ways:
1. Scale.
TrueCommerce had 13,000 customers and DiCentral had about 5,000 customers that are large and global. "So this make us about 25% bigger scale matters in networks. Companies want to get to as many destinations and trading partners as possible. Yeah, so going from 130,000 to 160,000 is significant. It's pretty massive," Fay adds.
2. Geography.
The acquisition has made TrueCommerce truly global. TrueCommerce is already strong in the UK, Scandinavia and northern Europe. "DiCentral has a strong business base in Asia, in Japan and South Vietnam. We are both based in China but DiCentral have a little more substantial offering in China. So the acquisition really creates a global platform," says Fay.
3. Product.
DiCentral have a very innovative product for the auto segment. The company is particularly integrated into the automotive sector and financial services. Furthermore, they have also developed some amazing cloud-based technology including IPaaS, a platform-as-a-service. Fay says this is really exciting for the company. IPaaS is an integration of EDI and API and he believes it's the next chapter on connectivity.
An intuitive integrated solution
"Together, we offer intuitive integrated solutions and connectivity. Solutions that solve the challenges our customers face in growing business across an increasingly digitised, global, and complex supply chain. We are committed to enhancing and supporting DiCentral's platform," says Fay.
The acquisition fuels TrueCommerce's vision for global growth with expanded services and integrations, including:
Expanded cloud-based global supply chain network.
Increased API connectivity to key 3rd party solutions.
An enhanced set of integrated SaaS applications and tools.
Powerful iPaaS capabilities.
A more extensive supply chain visibility solution.
Extended geographic footprint.
A more comprehensive retail drop ship programme.
Tighter integration with cloud-based SMB & enterprise-level ERPs.
Accelerated deployment and ROI for customers.
"I am thrilled to be joining the TrueCommerce leadership team and working alongside John Fay and Todd Johnson. To seamlessly bring the two companies together," said Thuy Mai, CEO of DiCentral. "We see this as a win-win for both TrueCommerce and DiCentral customers. The increase in global network connectivity, commerce solutions, applications, and tools provides an offering for customers looking to grow businesses."
Mr. Mai will become a member of the TrueCommerce executive leadership team, serving as Co-Chief Strategy Officer of TrueCommerce. Todd Johnson will serve as the new CEO of DiCentral, in addition to his current role as President and COO of TrueCommerce. John Fay will continue to serve as CEO of the combined company.
Global supply chain experiencing geometric growth
The global supply chain is currently experiencing geometric growth in complexity and volume. There is a multitude of suppliers with many different selling points, as a result, managing that process has become very complex. Fay suggests the answer to that is digitalisation. Companies need to have visibility of their supply chain, so they know exactly where their products or components are with the chain. "Better data about where your products are helps businesses solve the gaps in the supply chain," Fay adds.
TrueCommerce suggests the overall supply chain market is growing 3-5%. However, the digital component of the supply chain is growing 10-15%. That is three to five times faster, than the overall market.
WCAS acquired TrueCommerce in November 2020 from Accel-KKR (AKKR). AKKR remains a minority shareholder of TrueCommerce. DiCentral was advised by DC Advisory.
Enterprise Times: What this means for business?
Issues with the supply chain currently dominate the headlines in the UK, Germany and parts of the US. With empty shop shelves in some stores, increasingly, enterprises are paying greater attention to all aspects of their supply chain. TrueCommerce is a really interesting company. It is a major cloud provider of supply chain and trading partner connectivity, integration, and omnichannel solutions. It's purchase of DiCentral makes perfect sense for both organisations.
Combining the strengths of both companies creates an unmatched network and innovative solution. The new entity can now offer support for customers to digitise, expand, and grow their businesses like never before. Businesses have to be able to access real-time data about their products and components which effectively supports business planning. DiCentral's offerings strengthen TrueCommerce's multi-enterprise commerce network, which already supports businesses of all sizes to grow both domestically and internationally.