Oracle has announced that some elements of the Oracle University are available free, globally. Before people get too excited about the prospect of free education across the Oracle portfolio, the courses, and certifications available are limited.
Oracle is making Oracle Cloud Infrastructure (OCI) training and OCI certification available globally. Learners will get access to all OCI learning curriculum at all skill levels for any role. Currently, these exist in 13 languages. There are also some live sessions (in English only) led by Oracle experts which will provide information about best practices. This intent is also to provide personalised feedback during these, but this is likely to be limited if sessions are oversubscribed.
Enterprise Times asked Oracle how many live sessions it would run. Oracle responded saying, "The Live Session schedule will be dynamic with more sessions being added to the calendar and evaluated by demand."
In addition, students can improve their learning by using hands-on labs leveraging the Oracle Cloud free tier. Effectively applying the lessons learnt in live but sandboxed environment. Access to these facilities is "ongoing" according to the press release. Oracle restated this timescale which means that it may be available for only a limited, though probably extended time.
This is not, however, Oracle offering a static set of training materials. Enterprise Times asked Oracle whether it would continue to invest in the materials The reply, "Yes, we will continue to invest in updating the training content to be consistent with OCI release updates."
This is good news and means that engineers wanting to understand more about OCI will be able to learn for free with materials that are frequently updated with the latest information.
Get certified for free too
It is not only access to training materials that is free. Oracle is also making the certification for OCI, Oracle Autonomous Database and other certification exams free until December 31, 2021. The free certifications are only available through Oracle University and not through partners.
When asked what certifications were available, Oracle responded with the full list,
"There are a total of 15 certification exams being offered for free, including those covering Oracle Cloud Infrastructure (OCI) and PaaS.
OCI Foundations 2021 Associate [1Z0-1085-21]
OCI Architect 2021 Associate [1Z0-1072-21]
OCI Cloud Operations 2021 Associate [1Z0-1067-21]
OCI Architect 2021 Professional [1Z0-997-21]
Oracle Autonomous Database 2021 Specialist (1Z0-931-21)
Oracle Cloud Platform Application Integration 2021 Specialist (1Z0-1042-21)
Oracle Cloud Platform Identity and Security Management 2021 Specialist (1Z0-1070-21)
Oracle Cloud Platform Content Management 2021 Specialist (1Z0-1040-21)
Oracle Cloud Platform Digital Assistant 2021 Specialist (1Z0-1071-21)
Oracle Cloud Platform Application Development 2021 Specialist (1Z0-1043-21)
Oracle Cloud Platform Systems Management 2021 Specialist (1Z0-1076-21)
Oracle Cloud Infrastructure Developer 2021 Associate (1Z0-1084-21)
Oracle Cloud Platform Enterprise Analytics 2021 Specialist (1Z0-1041-21)
Oracle Cloud Database Migration and Integration 2021 Specialist (1Z0-1094-21)
Oracle Cloud Database Services 2021 Specialist (1Z0-1093-21)
Full details are available here."
Helping techs with their career on OCI
Oracle has rapidly expanded its OCI infrastructure in recent months. However, there is clearly a shortage of qualified engineers to support the transition to OCI. With this announcement, Oracle is enabling organisations to rapidly skill up their tech teams to deal with the challenges they will face migrating their solutions to the cloud.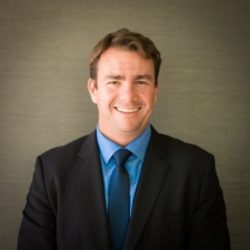 The training is also free to freelancers, who can allocate time to learn skills that are in demand across several industries. Damien Carey, senior vice president, Oracle University commented, "Throughout the pandemic, we've seen the IT skills gap become wider and more prominent than ever before due to our heightened reliance on high-tech and cloud skills.
"This gap not only impacts the people looking for meaningful careers but also companies seeking qualified professionals. By providing free training on arguably the fastest growing cloud technology in the industry, Oracle is helping individuals build the skills they need for successful careers and making it easier than ever for our customers to maximize the value of their Oracle Cloud investment."
Oracle also offers "career resources" for OCI
One of the initiatives stated in the press release that people can benefit from is "Career resources to support those who are seeking new job opportunities". Oracle has provided a consolidated listing of vacancies from across leading job markets. The numbers below are, as of writing.
Oracle could have done more to help technicians. Merely saying there are a lot of jobs vacancies and pointing them to job boards is hardly adding much value. Providing information about the most likely roles, a forum to discuss the ecosystem or a mentoring program might have enhanced student prospects once certified.
Enterprise Times: What does this mean
This is a good thing for Oracle to have done. As demand increases for skills, it needed to do something to increase the number of OCI certified experts. If it had not done so it might have a shortage of qualified experts. This may have had an impact on its growth.
With this announcement Oracle is not just falling in line with other cloud vendors such as AWS, it is going one step further with the live sessions, providing direct help to technicians.
What is important to note is that the free training is available now, but free certifications will not be available forever. Consultants that want to take full advantage of this offer will need to start training as soon as possible to be ready for their certification exams.
People that are interested need to sign up for a free account and enrol on a training path. This includes training, access to hands-on labs. Exam preparation, a practise exam and then the certification exam. Once complete the engineer will gain the certification, which should help them in their career.