Shopify has partnered with TikTok to allow its merchants to more effectively reach TikTok consumers. TikTok is a video-sharing focused social media platform is used to make a variety of short-form videos. It's content covers genres like dance, comedy, and education, that have a duration from fifteen seconds to three minutes. Launched in 2017 for iOS and Android in most markets the company has become an international success story.
The partnership will bring product links to Shopify merchants, which can be used to tag products in organic TikTok posts. The TikTok community can choose to shop directly from the merchant's storefront. Alternatively, click a tagged product in a merchant's TikTok video, which takes them to the merchant's online store for checkout.
Fast growing channel for Shopify merchants
Social commerce represents one of the fastest growing channels for Shopify merchants. Especially as more creators rely on these platforms to build their businesses. Shopify merchants with a TikTok For Business Account will be able to add a shopping tab to their TikTok profiles. They will need to sync product catalogues to create a mini-storefront that links directly to their online store for checkout.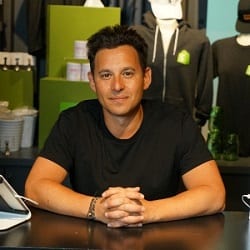 "Creators are paving the way for a new kind of entrepreneurship. Where content, community, and commerce are key," said Harley Finkelstein, President of Shopify. "By enabling new in-app shopping experiences and product discovery on TikTok for the first time. Shopify is powering the creator economy on one of the fastest-growing social and entertainment platforms in the world. We are excited to help this next generation of entrepreneurs connect with their audiences. In many more ways and with TikTok as a visionary partner."
TikTok has hundreds of millions of active users around the world. From February 2020 to February 2021, installs across Shopify's social commerce channels increased by 76%. By deeply integrating commerce with TikTok, Shopify will support be able to support merchants to reach consumers where they are.
Transforming the shopping experience
"Our community has transformed shopping into an experience that's rooted in discovery, connection, and entertainment. This creates unparalleled opportunities for brands to capture consumers' attention," said Blake Chandlee, President, Global Business Solutions at TikTok. "TikTok is uniquely placed at the centre of content and commerce. These new solutions make it even easier for businesses of all sizes to create engaging content. Increasingly for brands, its video content that drives consumers directly to the digital point of purchase. So we are thrilled to expand our partnership with Shopify and making TikTok more accessible than ever for their merchants."
The TikTok Shopping pilot is currently available to Shopify merchants in the US and UK. A select group of merchants in Canada will participate in the pilot in the coming weeks. The feature will roll out to additional regions in the coming months. Shopify merchants can request early access to the TikTok Shopping pilot via Shopify's TikTok channel.
2021 has been a busy year for Tiktok. The company is getting serious about commerce. In May, it launched a lead generation tool to help advertisers and businesses reach customers more easily across the app. The solution lets companies create interactions to showcase their products and services more easily. TikTok says lead Generation lets businesses create customised messages that can be shared with specific target groups. Last month, the company partnered with Vimeo, a video software solution that integrates Vimeo's video tools with the TikTok platform. The partnership gives small and medium businesses (SMBs) everything they need to make effective video ads to engage customers.
Enterprise Times: What this means for business?
Generation Z are people born in the mid-to-late 1990s and the early 2010s. They grew up with access to the Internet and portable digital technology from a young age and are "digital natives". For any online merchants, trying to establish a relationship with Generation Z, they can not afford to ignore TikTok. This explains Shopify's interest in the company. With TikTok Shopping, Shopify says it's the first commerce platform to bring organic product discovery and shopping tabs to TikTok. This helps creators and merchants deepen their relationships with consumers. Don't be surprised to see other eCommerce platforms beating down the door of TikTok to make similar arrangements.