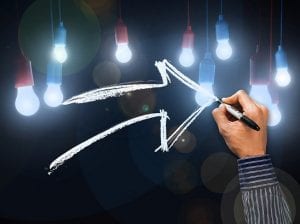 TikTok has launched a Lead Generation tool to help advertisers and businesses reach customers more easily across the app. The solution lets companies create interactions to showcase their products and services more easily. TikTok says Lead Generation lets businesses create customised messages that can be shared with specific target groups.
Customers can provide personal information such as name, email and phone number if they're interested in a service or product. TikTok says its platform is a place where businesses can grow their customer base. It can drive revenue impact through its immersive, vertical, short-form video format.
Helping businesses reach customers
According to TikTok's blog post "We are excited to introduce Lead Generation. The solution helps businesses easily reach customers and drive conversion with ease. Businesses can share details of products and services that's related, appealing, and interesting to customers with a few simple taps."
TikTok's Lead Generation enables businesses of all sizes to create seamless interactions to reach prospects. This will help businesses to convert leads into potential customers. Lead Generation starts by making it easy for users to fill out a form and provide their information. (e.g. Name, Email, Phone) To indicate interest in a particular product or service. Basic information users provided to TikTok can also be automatically populated for an effective experience between the business and user.
TikTok's Lead Generation also enables businesses to create fully customisable messages that's relevant to multiple customer segments. Leads can then be downloaded manually or if integrated with a business' CRM, leads can be immediately activated. For businesses on TikTok, the information in these forms are vital to ensure that they are reaching interested customers.
Enhancing TikTok's privacy notice
With Lead Generation, users submit information to TikTok. A Privacy Notice will be displayed stating that they are collecting users' information for advertisers. Both TikTok's Privacy Policy and the advertisers' privacy policy will be linked in the form. The personal information collected through Lead Generation that auto-fills, will only be accessible by the advertiser. Users can edit their information on the form or click to exit out of the form at any time. The company says, its users can be confident when it comes to their data privacy.
TikTok's blog post adds, "We want to support businesses on TikTok with seamless opportunities to connect with their customers. At the same time ensuring that our community feels comfortable and safe on the platform. We are constantly building upon our platform, policies, and suite of ad products to empower businesses to tell their story. While safeguarding the information of our community and secure our platform and user's data."
Enterprise Times: What this means for business?
TikTok's Lead Generation tool simply catches up with offering from a number of large players such as Amazon or eBay. The key difference is that TikTok has made a name for itself among Generation Z. According to Statista, a consumer data company, the 10-to-19 age range made up the largest portion of TikTok's audience in the US at 32.5% (June 2020). A 2020 survey from YPulse, a youth brand research firm, 51% of Gen Z respondents get their news on TikTok. In contrast, 26% of millennials) Social analysts define Generation Z as anyone born from 1997 onward. Needless to say, this is an important target audience that advertisers and brands want to develop long term relationships with. Hence the importance of TikTok's announcement. Mainstream brands such as Lazada and Nina Ricci are now beating the doors down to Tiktok. These brands are now early adopters of TikTok's Lead Generation service.