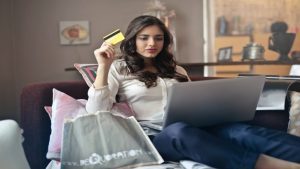 BigCommerce has announced Sezzle as a new preferred buy now, pay later (BNPL) partner. As a result, small and mid-market BigCommerce merchants will now have the ability to offer interest-free payment plans. These plans support smart, risk-free shopping for consumers, including high-risk borrowers. In addition to younger shoppers looking to build credit and buy with a purpose.
Sezzle is also dedicated to financially empowering younger consumers through credit building and financial education. It was recently certified as a B Corp for its ethical business model.
A responsible way to build credit
Mark Rosales, VP of Payments at BigCommerce says, "60% of US shoppers have used BNPL financing for an online purchase. Merchants are increasingly adopting these solutions for their eCommerce stores in response to customer demand. Especially younger consumers who find the instalment-based model attractive."
"There are a number of BNPL providers in the market right now. However, Sezzle's commitment to giving consumers a responsible way to slowly build credit. Without taking on large amounts of debt was a key differentiator in deciding to make them a preferred BNPL partner."
With Sezzle integrated as a payment gateway into BigCommerce, merchants can enable the BNPL option with a single click. This will display a Sezzle widget at checkout. Sezzle then collects 25% of the order price from the consumer at the time of purchase. This is followed by three additional automated 25% instalments over the course of six weeks.
Key benefits include:
Risk-free selling. Merchants receive full payment upfront less a minimal fee, assuming no credit or fraud risk on purchases.
Alternative payment options. By providing a new payment alternative alongside other payment methods, merchants give buyers the financial flexibility to purchase with or without a credit card.
Attract new buyers. More than 45 million people ages 14 and older in the US will use BNPL services this year. It gives merchants the opportunity to appeal to a new generation of buyers. Consumers seeking to try a new payment method to overcome limitations such as cash flow or credit.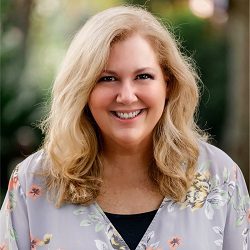 "The majority of our users are shoppers who don't have access to or have avoided using traditional credit cards, but are still looking for a budget-friendly way to make purchases," said Veronica Katz, chief revenue officer at Sezzle. "Partnering with BigCommerce will provide this buying power for our customers, helping them build their credit while they get the products they need."
Recently, Shopify launched its own Shop Pay Instalments, its buy now, pay later product is specifically designed for Shopify merchants. The solution is supported by Affirm in the US and is now available to hundreds of thousands of US merchants. It will be automatically enabled for new merchants when they enable Shopify Payments and Shop Pay.
Enterprise Times: What this means for business?
The Coronavirus pandemic has forced consumers to change their behaviours. Retailers were forced to rapidly pivot their business model and adapt technologically to the changing environment on the fly. Analysts suggested that the consumer wallets would possibly shrink. A possible solution to improving consumer confidence is buy-now-play-later (BNPL) model which is gaining popularity in the US and Australia. BigCommerce merchants will now have access to an easy-to-use buy now, pay later programmes. The service will be available for a wide range of customers, including high-risk borrowers. Needless to say, other eCommerce providers will adopt BNPL applications into their platforms in the US. It will be interesting to see who Salesforce, Magento, Hybris and other eCommerce providers choose as their BNPL provider.