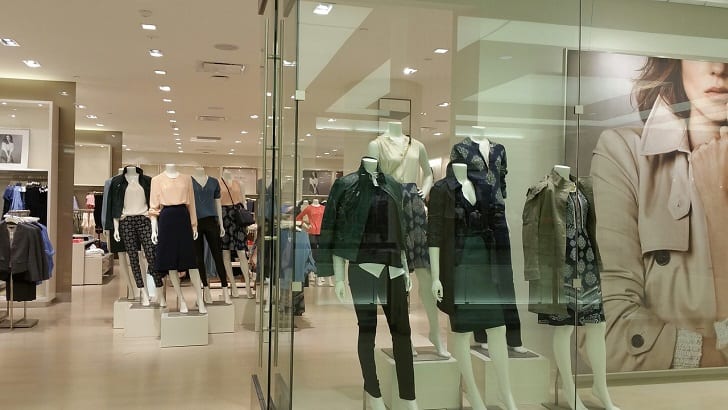 The Covid-19 pandemic has forced individuals and organisations to face an unprecedented pace of change. Retailers have had to rapidly adapt technologically to the changing environment on the fly. Consumer wallets are expected to shrink. A possible solution to improving consumer confidence is buy-now-play-later (BNPL) model which is gaining traction in the US and Australia. A US company at the forefront of that trend is Sezzle.
An alternative payment platform
Sezzle has developed an alternative payment platform. Launched in 2017, the platform enables consumers in participating online stores to 'buy now and pay later' with interest-free instalment plans. Sezzle collects 25% of the purchase price from the consumer at the time of purchase. However, it pays the merchant the full purchase price upfront, less their fee. The merchant assumes no credit or fraud risk. Sezzle then schedules three additional instalments of 25% to be automatically debited from the consumer every two weeks, completely interest- and fee-free.
The initial inspiration
In 2016, Charlie Youakim (currently CEO), Paul Paradis (CRO), and Killian Brackey (CTO) founded Sezzle in Minneapolis, US. Youakim says the inspiration for the platform was seeing his younger co-workers use Venmo, the mobile payment service owned by Paypal. The platform appeals to Generation Z and Millennials. Platform users are 60-70% female and under the age of 35. In the US, data suggests young people are paying with debit cards and in higher volumes than ever before.
The platform took off as soon as it was launched. It grew from from 20+ retailers and $3m a monthin merchant sales to its current 13,000 active merchants and 1.25 million users. The company recently announced its 2020 Q1 merchant's sales of $177m. The April 2020 figures alone were $58m. According to Sezzle's CEO Youakim, "The growth has been incredible. Approximately 30% month over month. We have maintained ratings of 4.7 to 4.8 stars which we are really proud of that achievement. "
Sezzle increases consumers' purchasing power and is most heavily used by those without a credit card (63% of millennials do not own a credit card), or those with a very low credit limit on their card. However, a wide range of consumers use Sezzle, both in terms of age and financial situation.
Huge opportunity
Youakim believes there is a huge opportunity for apps that allow consumers to purchase a product or service and spread the cost over multiple instalments. In the US, the BNPL sector is barely 1% of the retail market. In Australia, it is 8% of the market.
The company raised over US$17 million in equity capital prior to its IPO, where it raised an additional US$30 million. The company also has a US$100 million debt facility from Bastion capital. In May 2019, Sezzle partnered with Bank of America Merchant Services to implement their digital card processing solution within the payment platform. Sezzle is listed on the Australians Securities Exchange (ASX: SZL) Sezzle expanded into Canada and launched a partnership with Italian sportswear company Kappa.
Credit line management
Instead of relying solely on a customer's FICO score for credit risk evaluation, Sezzle's underwriting system assesses each order individually. The in-house developed system utilises machine learning tools to support the organisation's credit line management. It takes into account multiple factors, including a credit score check, customer's order history with Sezzle and the purchase amount. It does not impact the customer's credit score. Sezzle's service comes at no added cost to the consumer. Repeat customers who have paid off previous purchases on-time are allowed to finance the purchase of more expensive products.
The platform operates as an alternative payment method that the customer selects at checkout to enable payment with participating retailers. The API includes a payment gateway, which enables Sezzle as a payment option in the checkout process. Once a customer selects it as their payment option, it directs them to the company's secure checkout. It then takes them back to the store to view purchase details. The extension also includes a widget that displays a dynamic instalment amount on the product and cart pages. Sezzle says the widget is proven to increase conversions and basket sizes. Sezzle's extensions are available with Shopify, WooCommerce, Magento, BigCommerce, Salesforce Commerce Cloud and other eCommerce platforms. It is essentially a one-click checkout, which helps repeat usage. Users can also shop and find stores through the Sezzle app and website.
A modern 'lay-away' concept
Sezzle is ideal for merchants that cater to young consumers, with order values typically around $80. The platform is most effective between $50-$300 price range. Limits can go up to $2,500 for customers that have earned their way up through good performance. "It's a modern twist of layaway concept in US department stores. The space in underdeveloped throughout the world, despite the large uptake in Australia. So we're just getting started in the US," says Youakim.
Compared to using a credit card, buying through Sezzle is a no-brainer. "You can't get over-extended on Sezzle. The worst-case scenario is a $10 fee, and you are unable to use the platform. With a credit card, the potential scenario is that you're getting so deep, being chased by collection agencies, individuals have to file for bankruptcy. It's a completely different story, in terms of potential negative outcomes," Youakim adds.
Some analysts have questioned the whole future of the BNPL business model. As credit markets tighten, retailers close their doors, and many millennial customers face job losses in the coming recession, the entire model is coming under scrutiny. However, merchant sales figures from Sezzle appear to indicate the opposite.
Appealing to the Millennials
An immediate impact of the pandemic has been in people's wallet with most analysts expecting a global economic downturn. With money running dry, particularly for younger shoppers, consumers will look for new creative ways to pay for goods. The ability to shop online now and pay for it in instalments could resurge back into fashion.
If your business is online, a key target audience is likely to be Millennials. Now that they're (sort of) all grown up, this generation finally has money to spend. But beware: the way they spend is very different from that of their Gen-X predecessors. Millennials are expected to be the main drivers of eCommerce spending growth for the foreseeable future. But as Youakim suggests, "For a retailer, credit is a tool. And if you are selling to a young consumer, you can't afford to miss that tool."