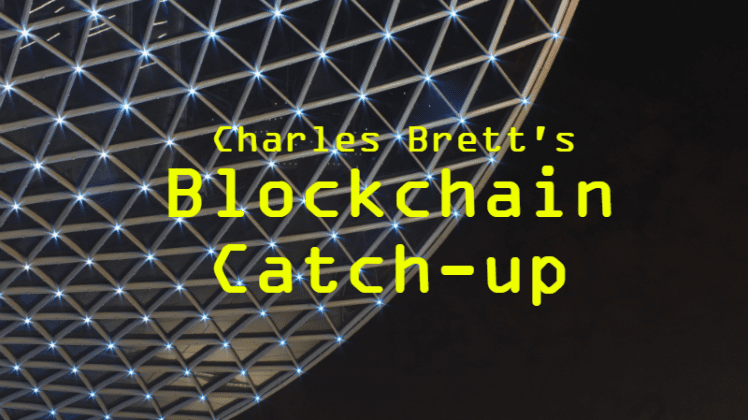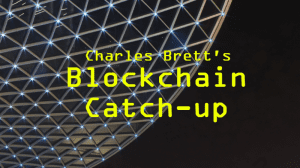 This is Charles Brett's start-of-the-week Enterprise Times 'blockchain catch-up' Week 29. Necessarily it is idiosyncratic and selective.
It is not intended to be comprehensive but does seek to highlight 'Quick Takes' on specific developments as well interesting pieces to read, a listing of some (not all) announcements/press releases and pointers to upcoming events.
Quick Takes – Charles Brett's Blockchain Catch-up Week 29
How blockchain is shaking Swift and the global payments system
"Last month, the Brussels-based utility called the Society for Worldwide Interbank Financial Telecommunication (Swift) announced that six global banks had embraced its plan to upgrade cross-border payment systems.
"So far, so boring, many might think. Payment processes rarely grab public or political attention, unless they go wrong. In that sense they are like household plumbing.
"But investors should wake up. For this joint initiative (together with the Bank of China, Citi, Bank of New York Mellon, Deutsche, Standard Chartered and BNP Paribas) is one sign of a potentially vicious battle now erupting due to the rise of cryptocurrencies and the technology behind them."
Quick Take: in this FT analysis (paywall) analysis, Gillan Tett takes a broad view of how the transnational payments sector is changing because of blockchain. SWIFT is one obvious target. Other less obvious ones are national payment systems – that an internationally accepted, inexpensive, reliable and fast transfer system could subsume (or in the case of the US, provide). As Ms Tett points out Russia, China and even Iran may try to do otherwise, which could yet again lead to bifurcated (or more) payment networks. This is an analysis to reflect on. (She also reminds us that SWIFT came into existence as a reaction to, and fear of, Citibank creating its own proprietary payments/transfer system.)
Anti-money laundering and countering the financing of terrorism legislative package
"On 20 July 2021, the European Commission presented an ambitious package of legislative proposals to strengthen the EU's anti-money laundering and countering the financing of terrorism (AML/CFT) rules. The package also includes a proposal for the creation of a new EU authority to fight money laundering. It is part of the Commission's commitment to protect EU citizens and the EU's financial system from money laundering and terrorist financing. The aim is to improve the detection of suspicious transactions and activities, and close loopholes used by criminals to launder illicit proceeds or finance terrorist activities through the financial system."
The idea is that new measures will "enhance the existing EU framework by taking into account new and emerging challenges linked to technological innovation. These include virtual currencies, more integrated financial flows in the Single Market and the global nature of terrorist organisations. These proposals will help to create a much more consistent framework to ease compliance for operators subject to AML/CFT rules, especially for those active cross-border."
Quick Take: aimed specifically at crypto, this will not be quick. Rarely anything major emanating from the European Commission is quick (look how long the REACH chemical regulations took). That does not mean the consequences will not be far-reaching though it probably means that 'dealing with your own monies' will become ever more bureaucratic and limiting. Hey, ho: technology is not always there to improve quality of life…
7 pieces to read – Charles Brett's Blockchain Catch-up Week 29
Selected announcements/press releases/opinions – Charles Brett's Blockchain Catch-up Week 29
SETL details approach to regulating blockchain (announcement)
Spain launches private-public technology fund of up to 4B euros (announcement)
Amadeus integrates IBM Digital Health Pass into its digital health verification technology (announcement)
NSF issues RFI for blockchain business programs (announcement)
Do Kwon explains synthetic equities trading on blockchain (opinion)
What we learned from selling a blockchain service to African governments (opinion)
Who writes the rules of a blockchain? (opinion)
Amazon: digital currency and blockchain product lead (employment).
Selected upcoming events