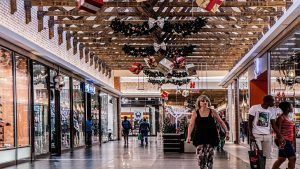 Retail and eCommerce highlights this week include: MySize's AI-driven sizing tech solution boosts conversion rates. Stor.ai Partners with Toshiba Global Commerce Solutions. The partnership empowers grocers to create a scalable, online storefront in a matter of weeks. Halla Redefines Personalization for Grocery by Predicting What Shoppers Want to Buy Next. Halla, the Taste Intelligence company and creator of the only human preference engine designed for grocery has raised $4.5 million in Series A1 funding.
MySizeID Report finds solution boosts eCommerce conversion rates
MySize the developer and creator of smartphone measurement solutions has published the results of its 6 month internally generated Business Intelligence Report. The report found that the solution has increased revenue per visitor, conversion rates, and average order value for eCommerce retailers that implemented the MySize solution on their sites. The impact was much more significant on retailers that implement the widget on more than 40% of their product listings.
According to the Report, MySize has helped eCommerce retailers increase their conversion rates by an average of 2.75x when MySize tech was applied to 40% or more of product listings. The solution has provided a significant boost to average order value (AOV), which was up on average by almost 15% when e-commerce retailers implemented MySize for 40% or more of their product listings. As customers shop with the knowledge that they will receive their apparel and footwear in the correct size, MySize's solution strengthens both consumer confidence and eCommerce retailers' bottom lines.
MySizeID supports retailers to make smarter, AI-backed business decisions. This is thanks to the rich array of AI-driven actionable insights it provides clients, including user behavior and conversion rates. The sizing solution utilizes retailers' size charts, product tables, GTIN, descriptions, and other relevant details, alongside MySize's patented algorithms. It provides online shoppers with a highly accurate size recommendation. The easy-to-use, plug-and-play widget is seamlessly integrated into eCommerce brands' sites, enhancing customers' online shopping experience and boosting their engagement levels and confidence in the brand.
Stor.ai Partners with Toshiba Global Commerce Solutions to give Grocers an eCommerce infrastructure
Stor.ai has strengthened its partnership with Toshiba Global Commerce Solutions. The partnership will facilitate the full offering and integration of stor.ai's platform within the retailer's environment. It will provide customers with the tools to create a scalable, online storefront with full infrastructure.
Online grocery shopping has grown exponentially in the wake of the COVID-19 pandemic. Increased digitisation is set to characterise the industry. Faced with rising consumer demand for digital solutions, retailers require integrated solutions to conduct sales both offline and online. Grocers operations have come under threat from a handful of leading eCommerce providers who increasingly monopolise the industry. They are taking many parts of the sales flow out of retailers' hands and eroding brands' hard-won identity. Stor.ai equips grocers with the tools to manage their own digital transformation. The new partnership is expected to support these changes to be put in motion for their customer base.
As a Toshiba Global Commerce Solution Partner, stor.ai will provide a white-labelled, SaaS solution (via Microsoft Azure) to offer a robust online shopping experience for consumers across all devices. Toshiba Global Commerce Solution is working with stor.ai and several other partners to create a suite of digital shopping solutions to address retailer and consumer journeys from online order to in-store fulfilment, to pick up or last mile delivery. The transition this partnership heralds forms part of both parties' vision to reimagine the retail industry. It will help it gain ground as the need to accelerate the use of new technologies grows.
Halla Redefines Personalisation for Grocery
Halla, the Taste Intelligence company and creator of the only human preference engine designed for grocery has raised $4.5 million in Series A1 funding. Grocers have historically relied on shopping trends, lagging sales data, and intuition, or "people like you also bought" algorithms to predict what shoppers wanted. Unfortunately, these methods work poorly. They may even lead to negative outcomes like bad substitutions for out-of-stock incidents. These can drive up to 20% of grocery shoppers to competitors, according to McKinsey.
Halla's Taste Intelligence technology was designed to fulfil this market demand. It is the world's only human preference engine designed specifically for grocery. The AI-based technology leverages over 100 billion shopper and product data points to predict, with accuracy, what grocery shoppers are actually looking for.
Halla's Taste Intelligence engine leverages API-first technology to easily plug into any digital touchpoint within the grocers' existing platform. From cart pages online to printed coupons in-store, Halla drives value for both the grocer and the shopper across all shopping channels. With Taste Intelligence grocers can show shoppers
the most enticing product recommendations,
the best possible substitutions for out-of-stock items,
and the most relevant search results for each specific shopper,
– at every digital touchpoint in the customer journey—all in real-time.
This results in bigger baskets for grocers and better shopping experiences for customers.
Free Fly plugs into Brightpearl and Shopify
Brightpearl has been appointed to support emerging brand Free Fly to streamline and automate its day-to-day operations. Free Fly can now count on a robust, rapidly deployed back-office solution that easily and seamlessly integrates with Shopify. It offers smart, scalable features that are purpose-built to support eCommerce retailers that are rapidly growing at scale.
Free Fly is a Charleston, South Carolina-based clothing brand that creates purposeful, comfortable outdoor apparel using natural bamboo fabric. The business has already enjoyed a decade of success. It was reaching customers directly through its Shopify Plus website and their B2B channel (focusing on the outdoor speciality sector).
With order volume growing rapidly and ambitions high, Free Fly had outgrown its previous inventory software. It was seeking a feature-rich, scalable and extensible retail operations platform to help it spread its wings.
Brightpearl is a flexible solution that integrates quickly and easily with Shopify Plus and other software the firm uses, like Xero. There were other ERPs initially in the running, including NetSuite. However, Brightpearl's market-disrupting automation features, and 90-day deployment let it quickly stand out from the crowd.
With Brightpearl up and running, Free Fly has been able to gain real-time, multi-channel visibility of orders, inventory and accounts. The platform's Automation Engine has eliminated previously time-consuming tasks, such as manually allocating invoices for wholesale orders.