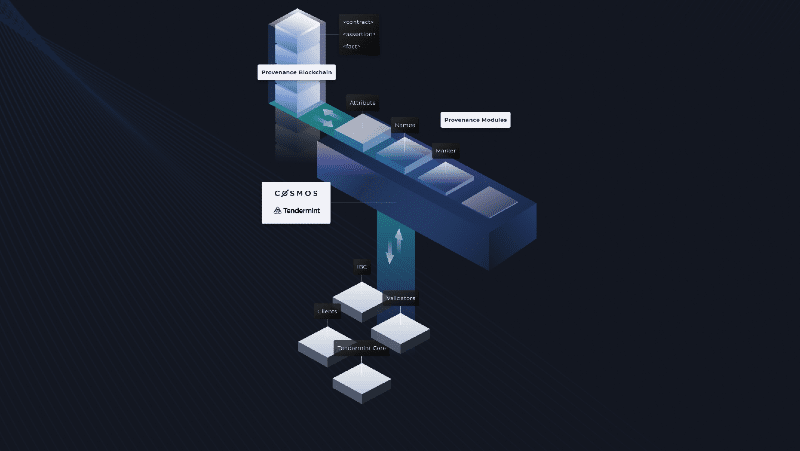 Apollo Global Management (Apollo) and Figure Technologies (Figure) have announced that affiliates of Apollo and Figure have entered into an agreement to collaborate on a series of blockchain-enabled initiatives. As part of the agreement and consistent with Apollo's broader innovation agenda, Apollo is committing to work with Figure on practical applications of the Provenance blockchain across the investment lifecycle. Projects will include on-chain fund listing, asset securitisation and digital marketplaces.
"We're highly focused on integrating technologies throughout our platform that can make us better and more efficient across all parts of the investment lifecycle – from capital raising and marketing to investment origination and value creation," said John Zito , Senior Partner and Deputy CIO of Credit at Apollo.
"We are excited to work … Figure on a number of initiatives using Provenance blockchain technology specifically developed for our industry. This collaboration extends Apollo's strategy of working with best-in-class fintech firms to seek the operational and cost benefits that blockchain and other technologies can bring to bear."
Apollo
Apollo is a global alternative asset manager. It says it provides clients with 'excess return' at every point along the risk-reward spectrum – from investment grade to private equity – with a focus on three business strategies:
yield
hybrid
opportunistic.
Via an integrated platform, Apollo seeks to serve the retirement income and financial return needs of its clients. It also offers capital solutions to businesses. By the end of Q1, 2021, Apollo had approximately US$461B in assets under its management.
Why Figure?
Apollo says it chose to work with Figure because of the latter's focus on and knowledge of financial services. Figure helped develop Provenance. This is an open source blockchain technology:
designed for the finance sector
embraces multiple asset classes and markets.
Figure, led by Founder and CEO Mike Cagney, has pioneered production solutions across lending and payments in blockchain. It delivered the first securitisation on the Provenance blockchain in March 2020. Today, Figure provides a range of blockchain-enabled solutions for institutions and individuals. These include digital fund services which, so Figure claims, offer the possibility of simplifying fundraising, distribution, and secondary trading for the private fund market.
The collaboration agreement is part of Apollo's larger strategic focus on fintech innovation. This includes studying, testing and applying new technologies across its investment platform. The objective is to improve the financial return and retirement income needs of a growing global pool of investors.
"Apollo's size, scale and expertise, coupled with Figure's blockchain applications built on Provenance Blockchain, have the potential to transform financial services. We're collectively pursuing innovative blockchain solutions in fields such as lending and securitization, payments and exchanges," said Mike Cagney, co-founder and CEO of Figure.
"Apollo is focused on blockchain disruption, and we couldn't have asked for a better team to be an early adopter of blockchain technology and to help migrate the broader industry to its use. This collaboration is timely, with the potential to leverage the expertise of the Apollo team as Figure prepares to launch a decentralized blockchain marketplace."
Enterprise Times: what does this mean
Prima facie this seems a pretty run-of-the-mill announcement between a finance house and a blockchain provider. Except that Apollo has those US$450B+ of assets under management.
Thus it is reasonable to place some credance in the joint statement made by Apollo and Figure that this is a "strategic collaboration … (which) brings together one of the leading alternative investment platforms with a transformative fintech company that seeks to fundamentally improve the financial services industry."
And, Provenance offers three key attributes relevant to the fintech space:
distributed information
immutable history
trustless data.
Distributed content provides a defence against hacking. It also can eliminate agency problems (that can lead to malfeasance) as well as support enforceable digital contracts. Data written onto the blockchain ledger cannot be changed – immutable information is critical in establishing asset provenance and the truth of the data.