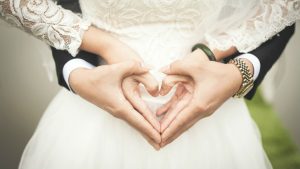 Planful has announced a strategic partnership with Trintech. The companies will combine the Financial Planning & Analysis provided by Planful with the Adra by Trintech financial close management and consolidation solution. The news comes only a short time after BlackLine revealed a similar partnership with Kyriba. Rather than merge organisations, all four companies are choosing to create a stronger market solution for clients by combining and integrating their solutions.
Darren Heffernan, President, Mid-Market, Trintech, commented, "As an existing Planful customer, we understand the value the Planful platform delivers firsthand.
"This partnership and product integration provides finance and accounting professionals the opportunity to accelerate insight-driven analysis for the business in a frictionless environment." 
What is missing from this announcement is information around how the applications will combine and the benefits they will bring on top of what they already provide individually.
Enterprise Times posed this question to Planful and will publish an answer if received.
The Planful response:
"Both Planful and Trintech's products are highly complementary, as there is overlapping value across all five aspects of functionality, creating a deeply integrated end-to-end solution for the financial and accounting process."
"Planful's solution primarily contributes to the financial planning, operational planning and financial consolidation functionality, while the Adra by Trintech solution primarily contributes to the close management functionality. Both Planful and Trintech's solutions contribute to the reporting and analysis functionality"
Despite that, there are reasons for optimism as Grant Halloran, Chief Executive Officer, commented:  "This strategic partnership with Adra® by Trintech is perfectly complementary from a product, company culture, and geographical markets perspective—we're excited to combine these powerful products for our rapidly expanding customer base around the world, and work with the wonderful team at Trintech," said
Stronger together?
Core to this announcement is the mutual reseller agreement. There is little further information though on what investment either company will make for their direct sales team. Or whether their channel partners can become involved in the agreement. The combined solution of Planful and Adra will provide companies with functionality that includes:
Financial Planning: Planning, budgeting, forecasting, including cash flow
Operational Planning: Revenue, inventory, demand planning, along with sales and operations planning
Close Management: Data validation, account mapping, workflows, account reconciliation, and accruals
Financial Consolidation: Intercompany eliminations, foreign currency, and GAAP/IFRS regulations
Reporting and Analysis: Variance analysis, performance analytics, and financial and management reporting
Combined, the two companies have around 4,500 customers. Some of these are mutual customers, though Planful has not yet replied to a question of how many. One is Condado Tacos, a fast-growing, full-service restaurant chain headquartered in Columbus, Ohio. It has over 20 locations across the midwest.
Anthony Reitzel, Controller at Condado Tacos commented: "We're excited to have a complete solution to manage all of our planning and accounting functions, including FP&A, reconciliation, and close. This integration streamlines reconciliation and gives finance and accounting professionals more time to engage in analysis and other strategic functions that add value to the business."
Enterprise Times: What does this mean
There is no doubt that the combination provides a complete solution for the office of finance. Where this deal makes sense is in the geographical footprint of both companies. The home region of Adra is in Europe, where most of its customers are, and Planful has a significant market share in North America. In combination, if they can get the selling and cross-selling motion correct, this is a huge opportunity for both companies. Both companies have plans for international growth, with Planful recently hiring Allison Searle to lead international sales.
In many cases, this has traditionally been achieved through acquisition. However, like BlackLine and Kyriba, they have chosen to partner with another vendor. It will be interesting to see how both partnerships work out. Announcing a partnership is easy. Delivering benefits to all parties over time is much harder. If successful, it will mean that both companies should meet or even exceed their growth plans.