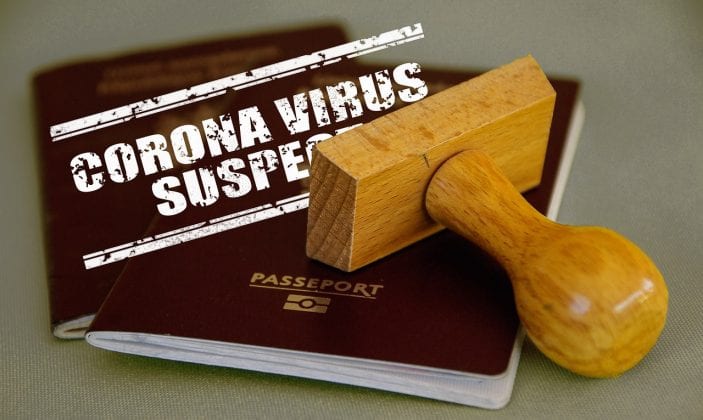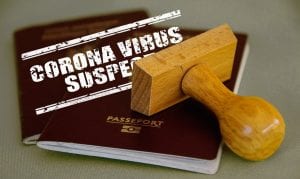 More than 10.6 million people have downloaded the top vaccine passport apps globally since 1 December 2020. This figure comes from Apptopia, an app intelligence provider. Vaccine apps provide digital proof of identity and health records. People are not required to be vaccinated to visit the vast majority of countries. This explains why uptake has been low. These apps can register COVID-19 test results which many countries will require before entering their borders.
The UK's NHS app
The largest app, by downloads is the NHS app, which is only available for download in the United Kingdom. It was announced in late April that it would be necessary for foreign travel. The population of the UK is 67 million people. With 6,554,000 downloads since 12 January 2021, this is approximately 10% of the population, and 19.3% of those fully vaccinated. The NHS app was originally launched in December 2018 to be used as a patient portal. However, adoption is now primarily driven by COVID-19 related needs.
The next largest app is NYS Excelsior Pass Wallet, which is only available for download in the US. It is the largest app of its kind in the US and the only one getting any adoption numbers. Having launched in March 2021, it has accumulated 1,758,000 downloads, which is 9% of New York state's population. 16.6% of New Yorkers are fully vaccinated. Weekly downloads of the app have been falling since mid-May.
VeriFLY: Fast Digital Identity
VeriFLY: Fast Digital Identity was launched in July 2020 for use with COVID-19 test results. It was only downloaded 19,200 times from launch through November 2020 and has been installed on 1,608,000 mobile phones. VeriFLY is available globally but the US is its biggest market, accounting for 62.5% of all downloads. The UK has 8.6%, followed by Colombia with 6.2%. Weekly downloads of the app have been increasing since May.
CommonPass is also available globally. It launched in February 2021 and has been installed on 135,450 phones since then. CommonPass is one of the smallest of the vaccine passport apps Apptopia tracked. Its largest market is the US, accounting for 83.5% of its total downloads. This is followed by Japan with 4.2% and then Germany with 2.6%. Weekly downloads of the app have been increasing since June.
Vaccine passport app sentiment
Not great. Apptopia analysed the written app reviews and tags with each review categorised as positive, neutral, mixed or negative. This and other factors go into how Apptopia calculated the overall sentiment for any app's user reviews.
Only NYS Excelsior Pass Wallet received positive quadrant in the company's matrix, however, it was not a strong endorsement. In reading through the reviews tagged as negative for these apps. Apptopia realised people find that they are simply not working as they should.
Over the past 90 days, "American Airlines" is the third commonly used keyword in reviews for the VeriFLY app. The company recently announced that it was working with the app for test verifications. However, almost every review with this keyword is negative. Passenger data is either not transferring to American Airlines. As a result, passengers are having to fill out the same information twice. Once with VeriFLY and once with American Airlines, negating the benefit of the app.
Apptopia says NYS Excelsior Pass Wallet has positive reviews. The app works as intended for vaccinated people in the state. However, for New York residents vaccinated outside of the state, the app will not find their data for verification. People vaccinated at a pharmacy such as CVS, the app is often not able to find their data. Others are having issues because their information was entered incorrectly at the vaccine site.
Enterprise Times: What this means for businesses?
To resuscitate the world economy people need to return to international travel for both leisure and business purposes. Vaccine passports are a possible solution to ensuring the return of global tourism. The problem is that each of the 193 countries in the UN have their own individual entry rules and restrictions. Vaccine passports have been required for years for many countries to protect visitors from diseases such as Malaria. However, the UK government is still unclear on its approach and attitude to vaccine passport. When the government created its Track and Trace programme, there was a concern that responses to COVID-19 will have a significant impact on privacy. There was also a concern that vaccine passports pose a risk to human rights. This is because when each test taken by a user it is recorded in their passport. It can also be used to access their locations and other services. Vaccine passports are still work-in-progress for many countries. There are sure to be more developments as time unfolds.