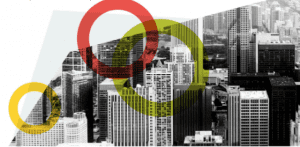 Silvergate Bank, a provider of financial infrastructure solutions and services for the digital currency industry, is integrating Elliptic's cryptoasset risk management and blockchain analytics into its platform. Its objective is to support Silvergate's risk-based compliance framework.
"Most banks take a one-size-fits-all stance when it comes to crypto businesses deeming them too risky to bank. This is a narrow view as the digital currency industry continues to grow," said Kate Fraher, COO of Silvergate.
"Applying rigorous controls to risk-based KYC and due diligence is possible through the depth and accuracy of risk exposure data that Elliptic provides on crypto businesses."
Compliance and crypto
Money laundering is a problem worldwide. Simultaneously, cryptocurrency initiatives are introducing cheaper and faster-to-execute international transactions. Combine these and the crypto sector is already rife with criminal activities, not least money laundering and/or terrorism funding.
To inhibit such illegal activities, the financial authorities are encouraging the passage of tough Anti-Money Laundering (AML) legislation. The hope is this will prevent money laundering through cryptocurrency exchanges and custodian services.
Yet tough AML demands coherent and consistent Know Your Customer (KYC) processes. KYC is the means to identify and verify users. With this, authorities aspire to eliminate and prevent into the future, suspicious activity in the crypto sector.
However, for crypto exchanges and wallets, this necessarily involves elaborate onboarding processes for institutions like Silvergate – often including business inhibitors as well as vulnerabilities to data breaches. Worse, manual KYC processes do not scale well, a situation made ever worse in an environment where regulation seems only to increase. In a world preparing for a digitised monetary system, financial institutions need automation to assess financial crime risk.
Silvergate, Elliptic Lens and Elliptic Discovery
Since 2013, when Silvergate launched its digital currency initiative, it has accumulated >1,000 digital currency and fintech customers. By automating risk screening at VASP and wallet levels, Silvergate seeks to:
scale up its business
deliver an efficient customer onboarding experience
manage the rising cost of compliance (as the industry demand for banking services accelerates).
To achieve these aims, Silvergate will use:
Elliptic Lens: to screen customers before they can open accounts
Elliptic Discovery: to assesses financial crime risk customers engage with digital currency exchanges.
The first of these (Elliptic Lens) drills down to screen crypto wallets in real-time. It seeks to uncover links to money laundering, terrorist financing and sanctioned entities when onboarding customers as well as supporting ongoing due diligence.
In contrast, Elliptic Discovery provides financial institutions visibility into hundreds of crypto businesses. It harnesses our leading crypto-asset data sets in order to generate insights into compliance risk profiles, by:
looking for legitimate crypto entities (for example, to identify business opportunities)
detecting illicit activities and transactions relating to cryptocurrencies
managing the risks of customers' crypto activities
safeguard the reputations of financial institutions.
Simone Maini, CEO of Elliptic, says, "Silvergate Bank has always had the foresight to enable innovation in financial services, providing access to banking services for fast-growing fintech and crypto businesses that need capital and accounts to operate their businesses. Silvergate knows this is critical to the overall development and maturation of crypto as it mainstream.
"Silvergate's banking solutions are supported by a deep-rooted commitment and proprietary approach to regulatory compliance reinforced by Elliptic's crypto risk data and insights. By having a way to assess a customer's risk exposure to crypto, Silvergate can make risk-based decisions in line with its policies and controls so it can confidently onboard new crypto customers."
Enterprise Times: what does this mean
The need by financial institutions for the type of automated services provided by Elliptic to Silvergate is obvious. To make a profit from crypto will increasingly demand the ability to scale KYC and AML.
But the need is not limited only to the crypto world. The sooner the tools that are improving KYC and AML for crypto are as good for traditional financial instruments, the better. This is an area where the criminal possibilities of crypto might yet improve traditional activities. They will matter even more so if CBDCs do come into play.