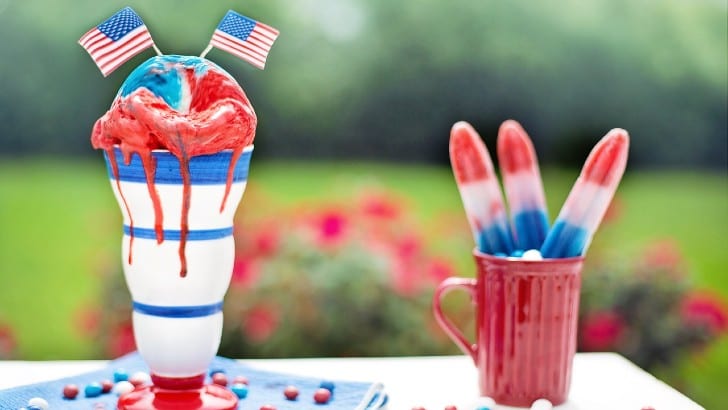 With the US celebration of Independence Day over the weekend, the news seemed to slow down a little. There was still some big news, though. Infor sold its EAM business to Hexagon for $2.75 billion. Forterro made its first acquisition in 2021, buying a small but successful ERP company 123 Insight Ltd. There were also fundings announcements by Teamwork and Skedulo.
Enterprise covered two noteworthy research reports, the first by Sage that looked at the gap between HR and the Business and the second by Unit4, which studied the role of AI in Finance.
Earlier this year, Epicor underwent a brand refresh. Enterprise Times spoke to Paul Stoddart, CMO, about the reasons and process behind the change.
Pick of the week
Accounting Seed's Making Tax Digital (MTD) status has been officially recognized by Her Majesty's Revenue and Customs (HMRC). This is a huge step forward for Accounting Seed as it looks to compete with other financial management solutions in the UK.
Shane Deacon, Vice President of Accounting Seed's Europe, the Middle East and Africa (EMEA) division, commented: "We are thrilled that MTD for Accounting Seed, developed by Alpha Index, has been recognized by HMRC. This brings even greater support for VAT/MTD to our users, enabling a complete digital journey from Accounting Seed to HMRC."
Alpha Index is a specialist in accounting platforms on the Salesforce platform. They support Accounting Seed, FinancialForce, ZumZum, Rootstock ERP and Abacus Financials
Acquisitions and funding
Access has acquired sales productivity platform Northstar. Northstar provides software that accelerates the business performance of recruitment agencies. It did not disclose terms.
Exact has acquired go2UBL. go2UBL is a specialized software provider that converts scanned documents into Universal Business Language (UBL) format used in accounting programs.
XCD has acquired Hireserve, a recruitment software company with a best of breed applicant tracking system. Hireserve provides an applicant tracking solution and will complement the XCD HCM solution.
Appointments
Asite has appointed Rob Jackson as Chief Growth Officer. Based in UAE, he will lead EMEA and APAC sales.
Automation Anywhere appointed Sumit Johar as the company's Chief Information Officer. Johar previously served as CIO at MobileIron. Previously, he led Enterprise Applications at TIBCO Software and before TIBCO, he held various management-level positions at Wipro Technologies and Infosys.
BRYTER has appointed Christian Werling as its new EMEA Vice President of Sales. Werling was previously Regional Director at MongoDB and worked at ThoughtSpot, QLIK, BlueYonder and Treasury Intelligence Solutions.
Pipedrive has hired Laurence Capone as Chief Financial Officer (CFO). Before joining Pipedrive, Capone worked in ADP, where she served as CFO across multiple business units and functions over the last 20 years.
ServiceNow has appointed Jacqui Canney as the company's new Chief People Officer. Canney joins ServiceNow from WPP, where she was Global Chief People Officer overseeing people, talent, rewards, recruiting and leadership development strategies for more than 100,000 employees.
Business
Acumatica has opened its first office in the UK. It also has hired Deljit (Del) Singh as country manager for the United Kingdom from NetSuite. Singh has previously worked at Oracle, SAP, Microsoft, Infor, and Sage.
Sage Clarity, a leading provider of software and advisory services for the manufacturing and supply chain industries, has made its MES Ecosystem app suite available for Epicor MES solutions.
Digital banking platform Soar will use Experian's Decision Analytics solutions to support its work in the community banking market.
OneStream Software announced its Q2 results. It reported 100% year-over-year growth in Annual Recurring Revenue (ARR) as of June 30. OneStream Software also saw 188% year-over-year bookings growth in the second quarter of 2021. It also saw 200% year-over-year bookings growth for its CPM software in the first half of 2021.
ServiceNow announced a multimillion-euro investment in EU services. It will hire 80 new staff. Customers and partners can opt to receive support from EU‑based ServiceNow teams. They can also select an EU, cloud‑hosted digital workflow solution without impacting current cost, delivery, and service.
SnapLogic has launched a free Professional Certification for any customer, partner, or developer. The new Enterprise Automation Professional Certification program will enable people to become experts in utilizing the SnapLogic Intelligent Integration Platform to integrate, automate, and transform the enterprise.
Customer
Hay, the Australian headquartered FinTech company, is ramping up growth through its "Hay-as-a-Service" (HaaS) with the support of the Appian Low-Code Automation Platform.
Dallas Baptist University will migrate its technology operations with Ellucian cloud solutions to modernize and improve the experience for students, faculty and staff.
OMB Valves, the Italian manufacturer of valves for the oil & gas, power, shipbuilding, and aerospace sectors, will implement Infor CloudSuite Industrial Enterprise as its core technology platform.
The leading fund manager, Pallas Capital, has deployed Nintex Promapp as part of an organisation-wide drive to streamline workflows and improve operational efficiency.
The County of Fresno has saved $800,000 in Oracle Database and PeopleSoft application support by switching to Rimini Street.
Jones Knowles Richie (JKR) has selected Screendragon's agency management solution to create estimates, budgets and resourcing for its operations in London, New York and Shanghai.
Sidetrade, the Artificial Intelligence Order-to-Cash (O2C) platform dedicated to accelerating and securing cash flow, has been selected by Veolia Group and its subsidiaries as their exclusive global supplier for digital dunning and payment dispute resolution.
Product
Ceridian launched Dayforce Wallet, an industry-first, on-demand pay solution, in Canada. It follows a successful launch in the US, where it already has 500 customers.
Concord has added a new Document Builder. It is a new document wizard, walking you through all the steps of initiating an agreement or template in Concord.
Newgen Software has launched OmniDocs 11.0, an upgraded version of its contextual content services platform. Key features include OmniDocs Dashboard, DataClass and Global Index Field Validations, OmniProcess Enhancements, an Enhanced Search and a UI/UX Revamp.
NICE launched CXone SmartReach following the acquisition of ContactEngine, the leader in proactive conversational AI. CXone SmartReach enables organizations to have proactive, multi-day, asynchronous conversations – interacting with customers through their channels of choice.
Zumzum Financials 1.461 is now available. The new release includes the ability to post draft bank transfers via the API and also in the Lightning user interface. There are several other improvements.
Research
Research from IRIS FMP, part of IRIS Software Group (IRIS) and the Global Payroll Association (GPA), has revealed a majority (67%) of payroll and HR professionals in multinational enterprises feel more positive about their global expansion plans as a result of the COVID-19 vaccination programme. Other findings include,
81% of payroll & HR professionals agree that a poor 'global' onboarding experience can impact a new hire's ability to perform in a role
67% see the benefit in outsourcing to one single global payroll & HR provider